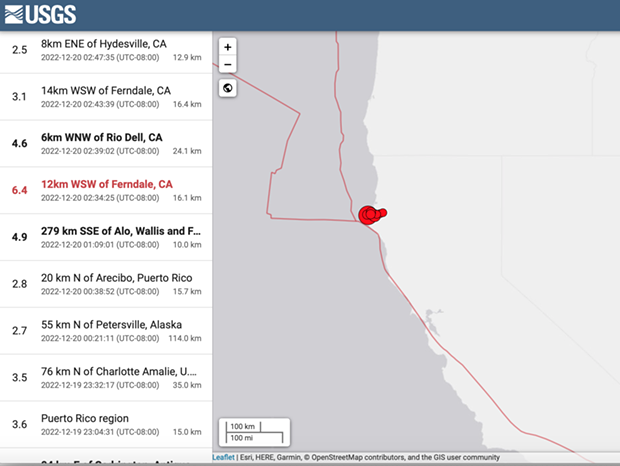 A preliminary magnitude 6.4 earthquake struck about 7.5 miles west of Ferndale at 2:34 a.m. today, according to the United States Geological Society.
No tsunami threat is expected, according to the National Weather Service.
Strong shaking was felt throughout the region, and the temblor knocked out power from Ferndale to McKinleyville. According to North Coast state Sen. Mike McGuire, about 50,000 PG&E customers are without power and the company has already begun damage assessments to its electrical and natural gas lines.
The Humboldt County Sheriff's Office is asking residents not to call 911 unless they are experiencing an "immediate emergency."
A series of aftershocks have been detected, according to the USGS, including a magnitude 4.6 about 3.5 miles west Rio Dell and a 3.1 about 8.6 miles west of Ferndale.