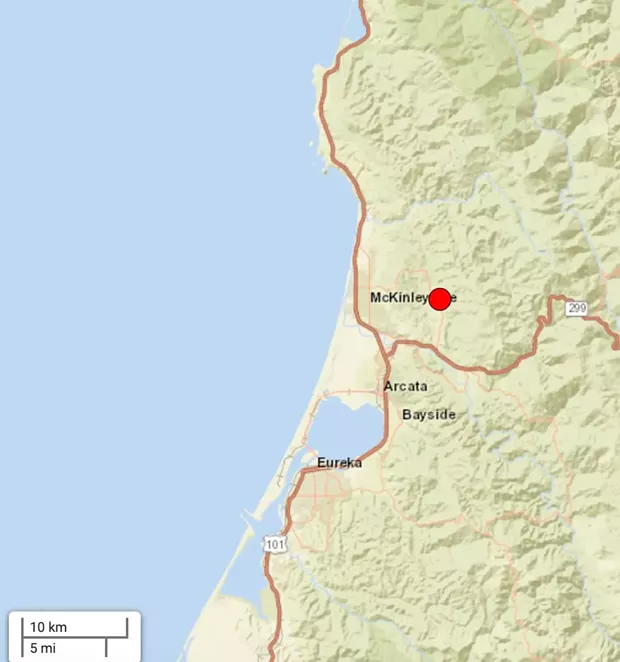 A preliminary magnitude-3.6
earthquake
(which was first reported as a 3.5 before being downgrade to a 3.4 before being upgrade by USGS) struck near Fieldbrook at 10:32 a.m.
According to the U.S. Geological Survey, the temblor hit at a depth of 13.35 miles about a mile from Fieldbrook, 4 miles from McKinleyville and 6 miles from Arcata.
There was no immediate word of damage.
According to the Redwood Coast Tsunami Work Group, the quake was not related to the magnitude-6.4 that struck Dec. 20 and the 5.4 New Year's Day aftershock that took a particularly high toll on the community of Rio Dell.
Because the quake was on land and so small, no tsunami would be produced.