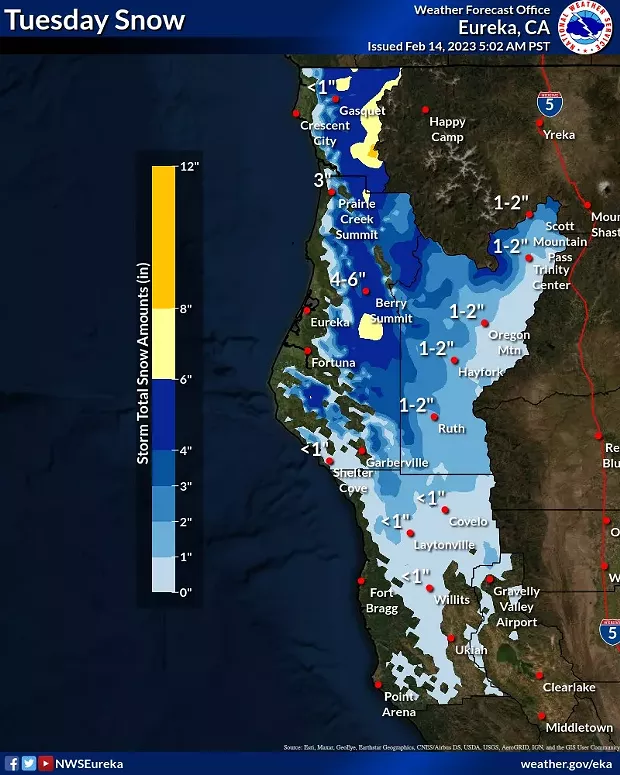 Caltrans reported just after 9 a.m. that State Route 299 between Blue Lake and Willow Creek is closed due to snow.
"We will provide updates as they become available," Caltrans said in a social media post.
Residents in areas across the county, including Kneeland, Hoopa, Blue Lake, parts of Arcata and McKinleyville, Carlotta, Orleans, Freshwater and Willow Creek, all reported to the Eureka Office of the National Weather Service that they had snow.
Snow was forecast to hit at 1,000 feet, the lowest elevation of the season, so far, according to NWS.