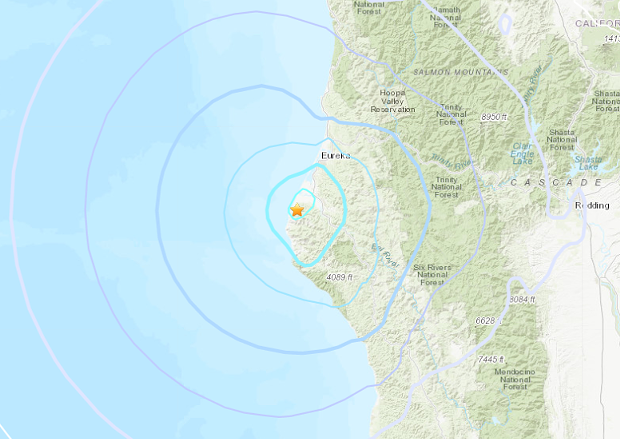 A preliminary magnitude 4.6 earthquake struck 4.3 miles west-southwest of Ferndale at 4:18 p.m., according the USGS.
The temblor struck at a depth of 9.6 miles, the initial report states. The quake is one of the largest to hit our actively seismic area since the 6.4 Dec. 20 quake and 5.4 New Year's Day aftershock.
"
Today's M4.6 is an aftershock of the Dec 20 M6.4 Ferndale earthquake. It is the third largest aftershock recorded to date. It is not unusual for aftershocks to continue for months and to die down and then pick up again," a post on the Redwood Coast Tsunami Work Group's Facebook page states.

Find more information
here
.