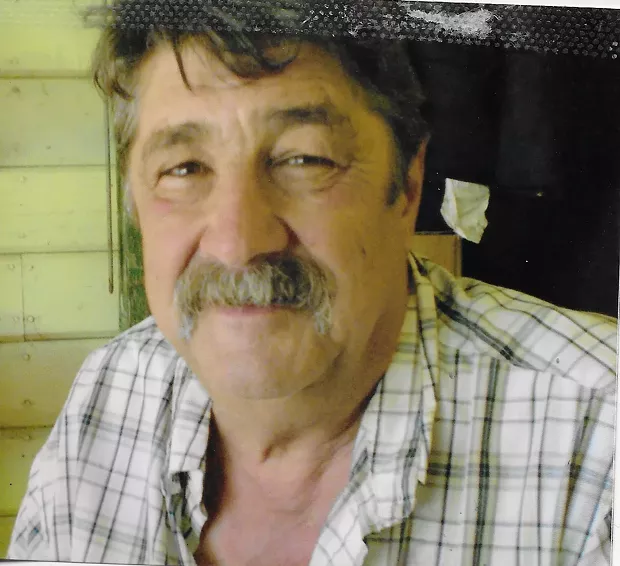 Charles (Chuck) K. Voight, April 9, 1944, to June 21, 2021.
Charles (Chuck) K. Voight passed away unexpectedly on June 21, 2021, at his home in Fortuna, California. He was 76 years old. Chuck was born April 9, 1944, in Eureka, California, to Mildred and Ray Voight. Chuck loved Humboldt County and lived within the county for most of his life. He spent many years surrounded by the Redwood forests as a timber faller. Later in life, he moved to Pennsylvania and changed careers. He began his career as a forklift operator in a distribution center. But the pull of the ocean and Redwoods became too much for him. He returned to his beloved Humboldt County and family.
Chuck spent his free time enjoying the natural beauty, wonder, and bounty of Humboldt County. Hunting, fishing and crabbing with friends and family were some of his favorite pastimes. He had many adventures and fun participating in these activities with his late friend Joe Quinn and many family members. Another of his favorite pastimes was playing dice and cards with family and friends all in the name of fun. But also a dollar a game.
Chuck is survived by his son Brandon Voight, Brandon's wife Devin Gallagher, grandsons Charles Voight and Zachery Ruiz (whom he loved and doted on endlessly) of San Diego, California. His brother Raymond G. Voight, Raymond's wife Joanne Voight of Porterville, California. His sisters Sharon Voight and Tami Voight both of Fortuna, California. His sister-in-law Alice Voight of Bullhead City, Arizona. His nephews and nieces with whom he was especially close to Kim, Tony, Kyle and Edie Behrens, Amanda Deno, Carrie Voight, Tommy Lee, Tawny, and Mike Voight, Kathy Phillipson, Daniel Foster, Susie and Jeff Morris, Rick and Charles Voight, Jessica (Spotted Leg) and Niekoma Cantrell, and Mariah Voight-Buckley.
He was preceded in death by his parents Raymond and Mildred (Millie) Voight, brothers David, Rick, and Tom Voight. Also his nephew Roy Boy Voight.
Chuck will be dearly and deeply missed by his family and friends. Many of those who knew him will recall the fond and fun memories they had with Chuck out on the boat and sitting around a card table. Chuck was always always ready for a fun time and an adventure, rockin' and rollin'. He will hold a special place in all of our hearts forevermore.
There will be a celebration of life held for Chuck at the Mountain View Village in the Lunchroom (2123 Smith Lane, Fortuna, California) at 1 p.m. on Oct. 23. Parking for the event is in the church next door. The event will be potluck style. Anyone who is wanting to attend is encouraged to bring their favorite dish.