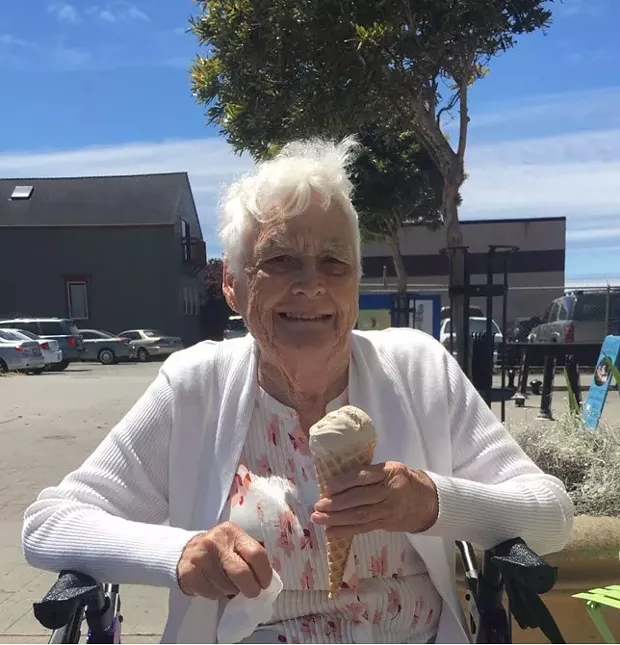 Vonda Glee Wilson of Eureka, California, peacefully passed away on the night of March 13, 2022, surrounded by her family.
Vonda was born on September 14, 1939 to Vivian and Fred Broyles in Olympia, Washington. She moved with her family to Humboldt County in 1954. After Vonda graduated from Eureka Senior High in 1958, she married Lawrence "Larry" Wilson on July 13, 1958. Vonda and Larry were married for 49 years and had two daughters, Lori Ann and Vonda J. Wilson.
When her youngest daughter started school, Vonda enrolled at Humboldt State University and majored in Education. She graduated at the age of 40. After graduation, she worked as a Special Education teacher at South Bay and in various preschool and after school programs in Humboldt County. Vonda enjoyed working with children and loved her career. She often reminisced about the time she spent at South Bay and how honored she was to have had the opportunity to work with such great people. Vonda worked in local schools for 20 years.
After she retired, Vonda had time to pursue her many interests. She especially loved to travel, was an avid reader and enjoyed gardening. Among her favorite activities was spending time with her grandchildren and great-grandchildren. Whether it was watching movies on the couch or helping them with their schoolwork. She also really enjoyed baking treats for them, they especially loved her cupcakes. Vonda was the type of person to love and care for others. She spent most of her recent time with her family and little 'maltipoo' Mimi.
Vonda was predeceased by her parents Vivian and Fred Broyles, husband Lawrence Wilson and daughter Lori Ann Asbury. She is survived by her daughter Vonda J. Liles, brother Fred Broyles and his wife Joan, sister Arlene Broyles, niece Heidi Broyles-Ortega and her wife Julieta. She is also survived by her grandchildren Daniel Asbury and his wife Staci, Heather Asbury, Ashley Carlson, Alyssa Liles, Jordan Liles, and her great-grandchildren Bradley Edwards, Haili Asbury, Jayden Edwards, Jonathan Martinez, Josiah Carlson, Juan Martinez and five other great-grandchildren.
Vonda was dearly loved and will be greatly missed. She will be remembered and honored by her friends and family.