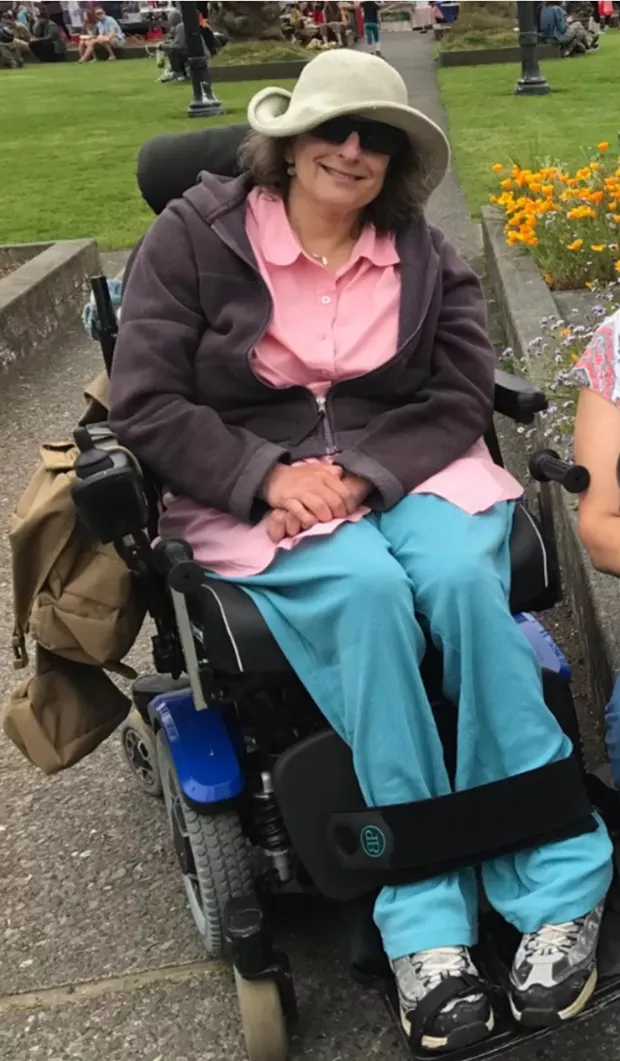 Nicole Pamela Murray passed away peacefully on August 10, 2022, in Eureka, California.

Nicki was born in San Mateo, California on June 28, 1961, and spent her youth in the Bay Area, as well as Montana. She often spoke of how beautiful Montana was and of her many adventures there. When Nicki was a teenager, she returned to the San Francisco Bay Area and lived in Palo Alto where she formed many lifelong friendships. In 1991, Nicki moved to the Humboldt area living in Fieldbrook, Arcata and Eureka.

Nicki was well known at the Arcata Farmers Market and enjoyed her friendships with the farmers, as well as many local merchants whose shops and restaurants she frequented. When a small family farm was established near Nicki's home, she made frequent excursions to the farm to enjoy the outdoors, the company of folks on the farm, and the animals for whom she always brought treats.

Nicki loved her life here in Humboldt and would have wanted everyone to know how grateful she was for her community, where she felt supported and loved. She will always be remembered for her positive attitude, optimism, compassion, sense of humor, and tenacity. She was an inspiration to us all.

Nicki is survived by her father, Ed Murray (Char) of Reno, Nevada, her sisters, Betty Howard of Applegate, Oregon, and Kathy Morris of Jackson, Oregon, and other siblings. Nicki will be greatly missed by her longtime caregiver and friend, Kevin Zimmerman, her dear friends, Tami Hamilton and family, Susan Yule and family, Albert and Marina, Janet, and Ruth. Nicki also leaves behind her beloved birds Molly, Dahlia and Kirby.

A celebration of Life will be held Sept. 3 at 2:30 p.m. at: Humboldt Unitarian Universalist Fellowship 24 Fellowship Way, Bayside, CA, 95524. In lieu of flowers, please make a donation to: Miranda's Rescue in Fortuna.

Remember to shop locally and buy organically as this was very important to her.