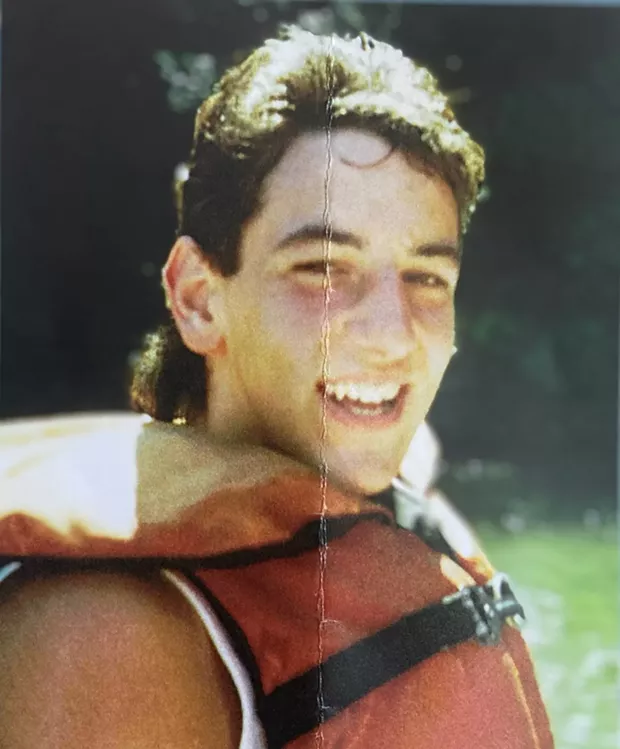 Jay Aubrey Lewis, Dec. 3, 1972, to Aug. 21, 2022.
<!—StartFragment—>Jay Aubrey Lewis, born Dec. 3, 1972, in Fort Bragg, California, was a gift from God, a reward from Heaven. (Psalm 127:3) Heaven sent. Born to Michael Jay Lewis and Belinda (Crook) Lewis. A blessing from God.
Survived by his parents, stepmother, Anita Lewis, half-brother Michael Lewis, half-sister Natasha Lewis; his aunts Nancy (Crook) and her husband Jim Maas and their family, Lisa (Crook) and her husband William Larkin and their family; multiple cousins and maternal cousins. Preceded in death by his grandparents Aubrey Leon and Joan Grissom Crook, his mother's aunts and uncles and his father's parents Jay and Nora Visher Lewis. Jay loved playing in the dirt with his Tonka toys and his faithful pet, Mutt. Always easygoing, he loved working in the garden with his grandpa Aubrey. Moved to Eureka when he was five to start a new, larger family with Lester D. Kruse and his two sons, Jeff and Clint. Jay helped at the Palm Motel and Cafe while charming the guests and employees. He spent a lot of time in the pool and riding and racing his dirt bike. As a child, Jay had a Pygmy goat and dog that followed him on his bicycle while he did his paper route. Like a small parade. He attended Eureka High. Played a little football, basketball, baseball and soccer. Didn't like soccer. Too much running.
Jay met Myriah Ashley while fishing on the Nanbellis Jo with David Wight. A fishing vessel built by his grandparents. He and Myriah had two beautiful sons, Kydan Aubrey Wayne Lewis and Noah Jacob Lewis, whom Jay loved and adored very much. Jay worked construction, starting with being a "go for" for Neal McKenny as a teenager.
Growing up, Jay attended Eureka First Baptist Church. He was saved and baptized when he was 15. He is survived by Myriah Ashley Massei and his two sons, Kydan and Noah Lewis. Jay was a joy, light and best friend to his mother. Also a contractor, mechanic and handyman for every need. He had a gift of help. Everyone knew to go to Jay for whatever they needed. He was happy to help. Jay was blessed by and a blessing to many. He loved the ocean, fishing and hanging out with his friends. We mourn the loss of this beautiful "blessing from God." The good news is, everyone who believes Jesus is Lord, asks Jesus to be Lord of their lives, and trusts in Him will have eternal Life and see Jay again, FOREVER!, without tears: Revelation 21:4, God will wipe away every tear, no more death or sorrow or crying or pain. Thank You, Jesus! Amen! A Celebration of Life will be held for Jay Tuesday, Oct.25, 2022, at Faith Center on Bay Street in Eureka, California from 11 a.m. to 12 p.m.