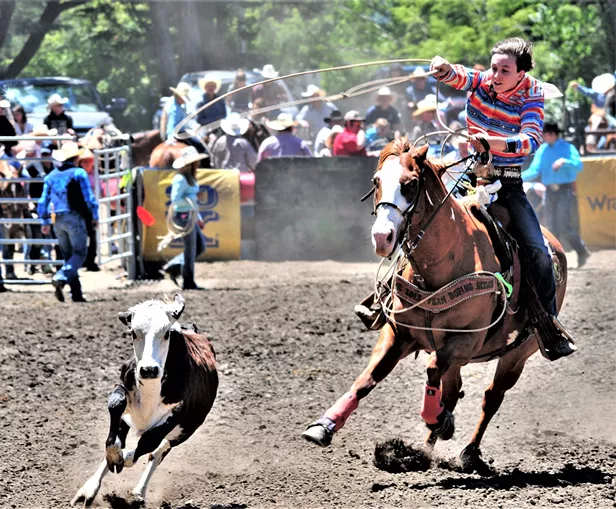 Thomas Hardy
Sabrina Cantu, of Anderson.
Thomas Hardy
Emily Machado, of Fortuna.
Thomas Hardy
Quintin McWhorter, of Petrolia, looks up to see his time of 15.79.
Thomas Hardy
Jame Wood, of Lafayette, has roped the steer's head while her roping partner, Brushton Minton, of Winter Springs, closes in to lasso the steer's hind legs.