Heads up, Humboldt:
While the county's masking mandate has been lifted, Public Health is still strongly recommending masking indoors in public, social distancing and "avoiding crowds and poorly ventilated spaces." COVID-19 is still with us, so be sure to check the protocols at event venues.
9th Annual Inked Hearts Tattoo Expo
When: Thu., Feb. 1, 11 a.m.-10 p.m., Fri., Feb. 2, 11 a.m.-10 p.m., Sat., Feb. 3, 11 a.m.-10 p.m. and Sun., Feb. 4, 11 a.m.-6 p.m. 2018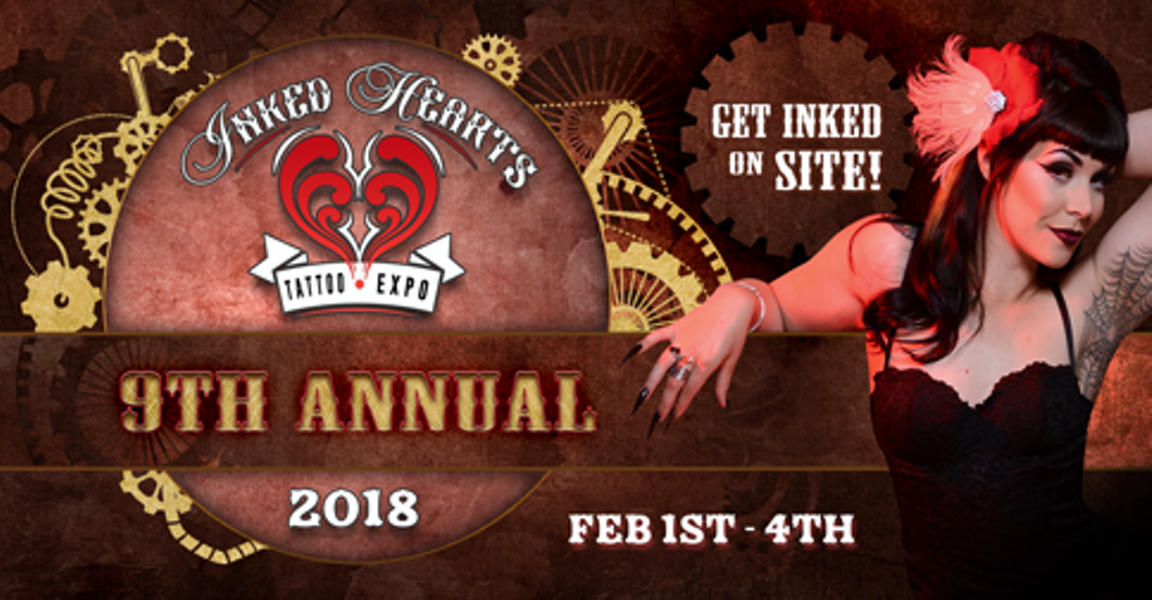 The 9th Annual Inked Hearts Tattoo Expo makes its return February 1st-4th in the Sapphire Palace and Kinetik Lounge at Blue Lake Casino & Hotel. Hosted by Ted and Amy Marks of Nor Cal Tattoo, world class featured artists Liz Cook Tattoo, Tye Harris and Joshua Carlton, along with over 30 incredible artists such as Salem Ofa and Casey Sheehan will be present and tattooing on-site. This year's show will include a Wings of Death hot wings eating contest, hosted by Humboldt Hotsauce, Bulldog Beauty Pageant, Hot Guy / Hot Girl Contest and more.
Price: $10-$30