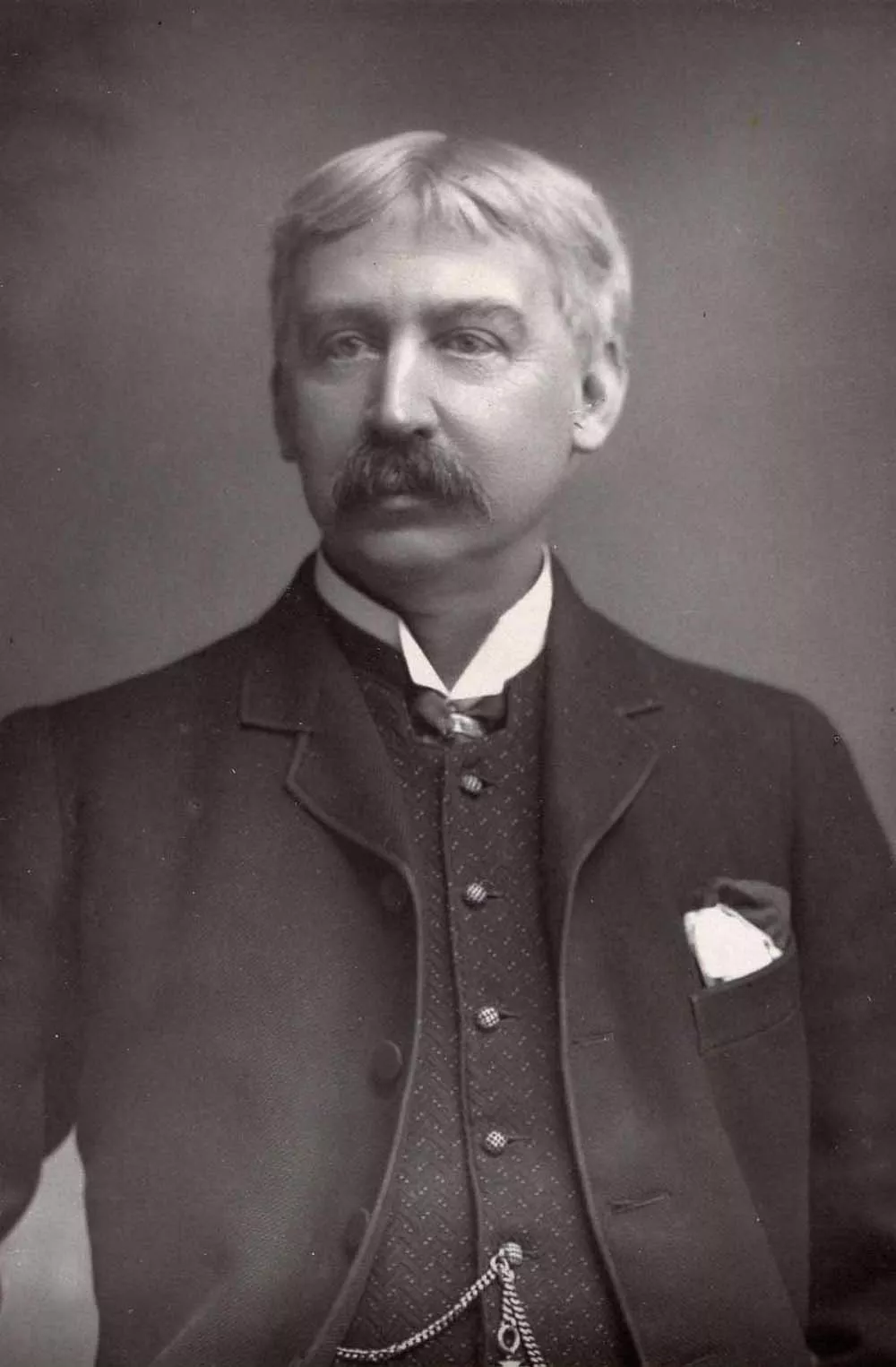 Gena was having trouble posting an event on our website so she sent a note. It seems her band The Bret Harte Breakers has a gig on Friday at Blondie's. "We are a folk/rock/bluegrass outfit with some smokin' original tunes as well as some tricked out covers," she wrote. I've always loved the band's name, but I have yet to hear the Breakers. Assuming I might learn more about them, I inquired about the "tricked out covers."
Her reply: "Just our own little tilt on songs like 'Folsom Prison Blues,' 'Dog Days,' 'Hospital Beds,' 'Ain't No Sunshine' and more." Still curious, I asked for more details. In response I received this "short novella on The Bret Harte Breakers:"
"The name came from the founding band members (two of whom have left the band for 'real' careers elsewhere) who lived in the Bret Harte House behind the Arcata Co-op," she began. "They had heard about Bret Harte and admired him for exposing the massacre on Indian Island in the paper [The Arcata Union] when he was visiting editor. My bandmates added the little twist to the name.
"The band is made up of myself, Gena Trimarco, on fiddle and vocals, Brett Vivyan on guitar and vocals, Daven Tyler on djembe and guitar, Barrett Shepard on bass, and a few on and off musicians who make it when they can. Our first album, Wednesday Night, was recorded in a basement on a free trial version of Adobe Audition, so it's pretty rough. It's mainly the brainchild of two of the three founding members who have since left us. It's a lot of their original songs that aren't in our regular rotation much any more. But, our current band member Brett's song 'Brett's Riff' has been played more than a few times on KHUM, much to our excitement.
"We are almost finished with our new single 'This Weekend,' which I wrote after hearing KHUM's afternoon deejay, Larry Trask, challenge any local band to write a song about the weekend. He said if it was somewhat decent and didn't make his 'ears bleed,' he guaranteed he'd play it every Friday afternoon with his montage of weekend songs. That was over a year ago. ... We'll see if Larry remembers his on-air promise once we finally finish the recording and get it to him! If not, I'll still have to thank him for inspiring me. It turned into something much more than a ploy to get on the radio; it's something I'm quite proud of. Hopefully we will record more of our songs soon and have an album that represents the current state of the band now."
She concluded by pointing me to the band's Facebook page, where I found a link to hear her song. (You can buy it for a dollar.) There's not a hint of that plastic hit "Friday," which I'm guessing is the weekend song Larry was riffing on. It's organic and surprisingly plaintive, nice and easy. "Maybe it'll be grand," she sings guilelessly. Grand indeed.
If you know anything about kiwi indie rock, you know that David Kilgour was front man for the major New Zealand band, The Clean. He apparently has some connection to Blue Lake since he's deviating from a national solo tour to play at The Logger Bar this Thursday, Aug. 18. My friend Meghan Bogel tells me, "In my highly biased opinion, this show is kinda like a big deal." I believe her.
Monday Night Budget Rock at the Alibi also features downunder rock, but DEAD is Aussie not kiwi. Per the band's p.r., "Jem and Jace are DEAD, TOTALLY a punk band. They are awesome... DEAD will never be popular. No one is losing sleep over this and if they are, they are idiots. DEAD won't stop 'cos being in DEAD is too much fun. Go and see them live or buy a record if you yearn for a life changing experience." Brooklyn's Unstoppable Death Machines open (with more punk).
I have to admit, when I heard that The Weepies were coming to the Van Duzer for a CenterArts show, I had no idea who they are or what they do, but my friend's 16-year-old daughter was like, "I can't believe The Weepies are coming to Arcata!!!" on Facebook. Songwriters Steve Tannen and Deb Talan met cute (as they say in rom coms) at a folk club back east, fell in love, recorded an album titled Happiness, and pretty much lived happily ever after. You can hear them at the Duzer Wednesday, Aug. 24.
Got a note from Drew Mohr, bassist/vocalist for Children of the Sun re: Saturday's show at Humboldt Brews: "It's billed to be Inspired Flight, DJ stuff from San Diego, and Area Sound, local hip-hop, which features a live backing band." That would be Andrew Z on drums, Chase Larue on guitar, Joel Bettencourt on keys and Drew on bass, who notes, "It's not every day you get to see some great organic live hip-hop."
Earlier Saturday the Mateel hosts another SoHum Smoke Off, and no, not that kind of smoke, this is a BBQ and beer competition -- soundtrack provided by SoHum Girls and The Bucky Walters (who were in fine form at the Arcata Farmers' Market last week).
Saturday night at the Eureka Theater, Vibe Aeon presents Vibrations, an all ages dubstep/drum'n'bass gathering with Ultraviolet and Lotus Drops up from the Bay, Grasshoppa with MC Larry the Eloquent (not Trask), electro battles pitting Jeff C. vs. Veritech and Treemeista vs. Fraxxure and guest scratcher Seim K. All that plus breakdancing by Humboldt Rockers, visuals by Kyle and Chris, live video by Matt St. Charles, Ace and Cody, and, free glow sticks if you are among the first to arrive.
There's competition for the reggae crowd that night: Former locals Synrgy, who have relocated to Ashland, return for a Saturday gig at the Jambalaya, while Jamaican-born Jah Tory plays (for free) at the Wave with The Creation Band. He's also booked for Arcata Main Street's Concert on the Plaza, coming up Sunday, Aug. 28.
The Sunday Plaza concert this week features the all-star jamband Moonalice with a couple of former Flying Other Brothers plus Barry Sless, Pete Sears and John Molo.
Spanning the weekend: Part two of Summer Jazz at Benbow Hotel, starting Thursday with pianist Terry Rodriguez and bassist Chris Amberger, both here from the Bay Area (Rodriguez also plays Friday at Persimmons). Friday Benbow has The Sam Maez Quintet with Geoff Daugherty on bass. Saturday Six of One pairs Benbow's house band -- guitarist Jim Wilde, drummer Michael Curran and Daugherty again -- with a trio of horn players. Finally, on Sunday, "queen of the alto sax" Yolanda Nickell returns with Jan Martinelli on bass. More jazz next weekend.
In the same mode, you have the Third Friday Jazz Series at Westhaven Center for the Arts, this time featuring ballads and standards by young vocalist Rose Armin-Hoiland backed by the Darius Brotman Trio. You can also hear Rose on Saturday night at Libation with the Django-esque Bon Swing! -- Tom Toohey blazing on guitar. Sunday afternoon Armin-Hoiland sings at the Graves Museum with pianist Aber Miller (it's his gig) plus vocalist Teresa Tam with Sam Roberts on bass and Mike LaBolle on drums.
Aber is also part of the jazz combo JFKFC, again with Roberts, plus Sky Miller (sax), Ari Davie (trumpet) and Brett Huska (drums), playing Tuesday at Six Rivers.
The students are returning to HSU and to greet them AS Presents has a series of free noontime shows on the Quad: Berel Alexander Ensemble Monday, Aug. 22, Brazilian rhythms by SambAmore Tuesday, and Tom Petty covers by Full Moon Fever next Friday, Aug. 26.
Feeling eXtreme? Ready for an Extreme Sport Weekend? The folks working on building a skatepark in McKinleyville are taking over Redwood Acres Saturday and Sunday, morning to afternoon, with multiple skateboard ramps, a BMX track and mixed martial arts demos. Saturday they're bringing in 60 tons of snow for snowboarders and a couple of monster trucks and drivers (preview of the big monster truck rally that night). Sunday the snow will have melted and the big-ass trucks gone on to another fairground, in their place they have three shows by high-flying freestyle motocross riders Metal Mulisha, and the Humboldt Rockers breakdancers. Basscraft Sound System DJs supply some sort of thumping soundtrack both days.