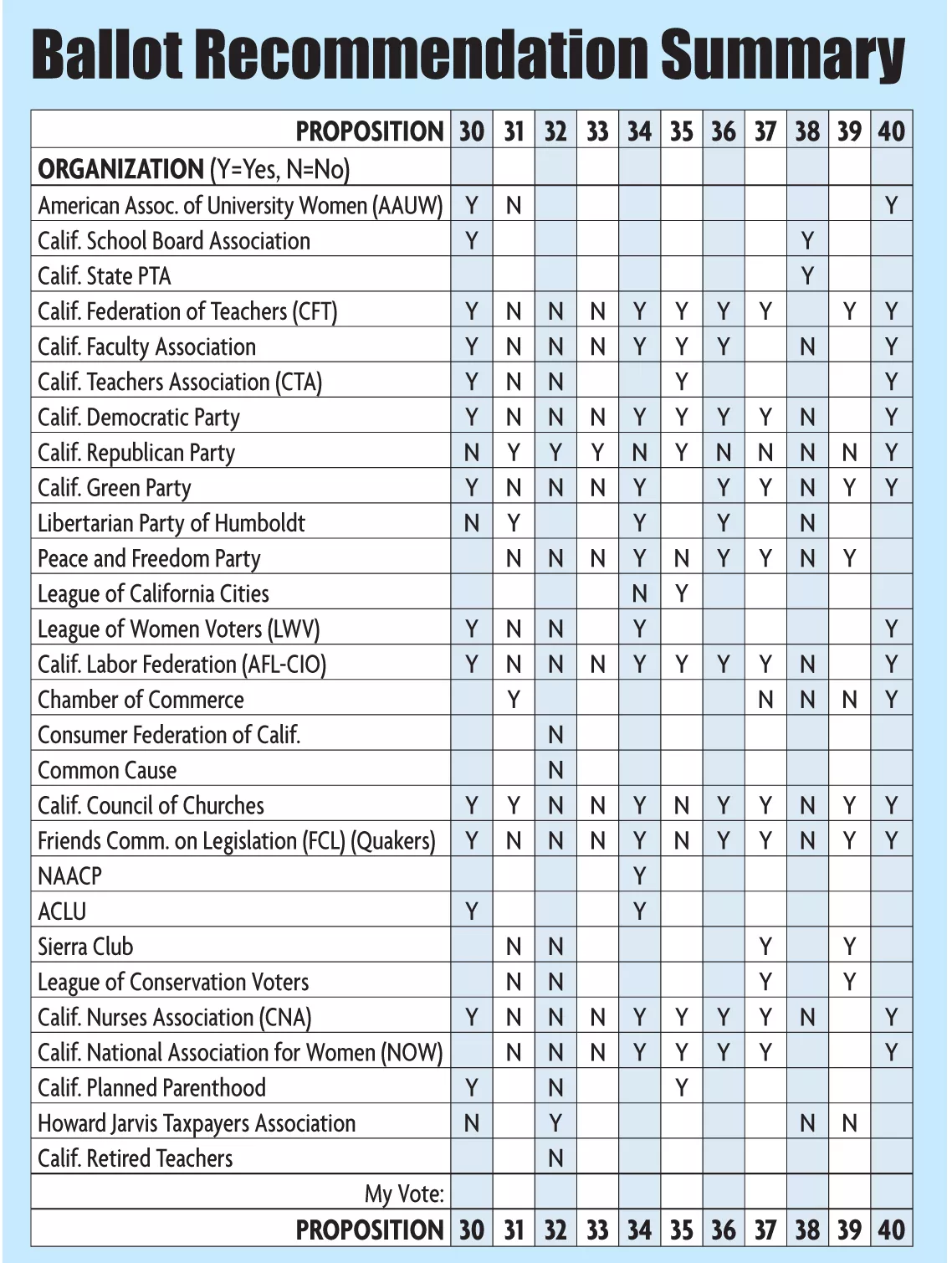 Ballot Recommendation Summary
For those still weighing the 11 statewide ballot measures, they are:
Prop. 30: Raises taxes temporarily to fund schools and some state programs.
Prop: 31: Changes state budget cycle; shifts some sales tax money from state to counties.
Prop. 32: Sharply limits unions' political contributions.
Prop. 33: Lets insurance companies set rates partly on whether a driver has had insurance before.
Prop. 34: Abolishes the death penalty.
Prop. 35: Toughens penalties for human trafficking.
Prop. 36: Eases "three-strikes" law to save $70 million-plus annually.
Prop. 37: Requires labels for some foods with genetically modified ingredients.
Prop. 38: A different temporary tax plan to fund schools.
Prop. 39: Tightens tax rules for multi-state businesses, raising roughly $1 billion annually.
Prop. 40: Keeps new state Senate districts.
The HOPE Coalition (Humboldt Organized for People and the Environment) has prepared this summary of different organizations' stands on the 11 propositions on November's ballot. The Journal is republishing it with permission. Detailed explanations of each proposition can be found on the Secretary of State's website at www.sos.ca.gov.