Heads up, Humboldt:
While the county's masking mandate has been lifted, Public Health is still strongly recommending masking indoors in public, social distancing and "avoiding crowds and poorly ventilated spaces." COVID-19 is still with us, so be sure to check the protocols at event venues.
Acting and Improv
When: Mon., June 4, 6-7:45 p.m., Mon., June 11, 6-7:45 p.m., Mon., June 18, 6-7:45 p.m. and Mon., June 25, 6-7:45 p.m. 2018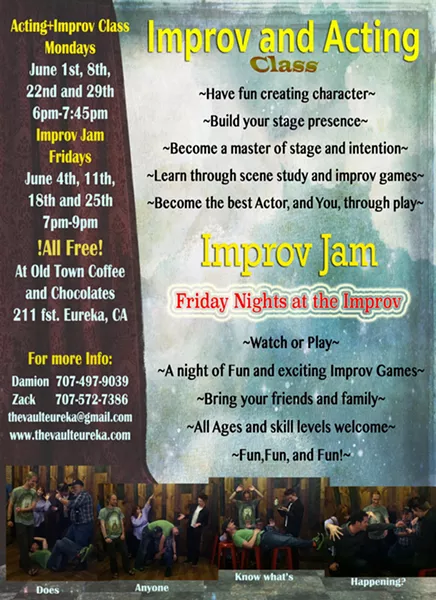 Build your acting craft through improv and acting exercises, plus script work. The class explores character development, stage presence, story and emotions. The class is open to people to come watch too.
Price: Free