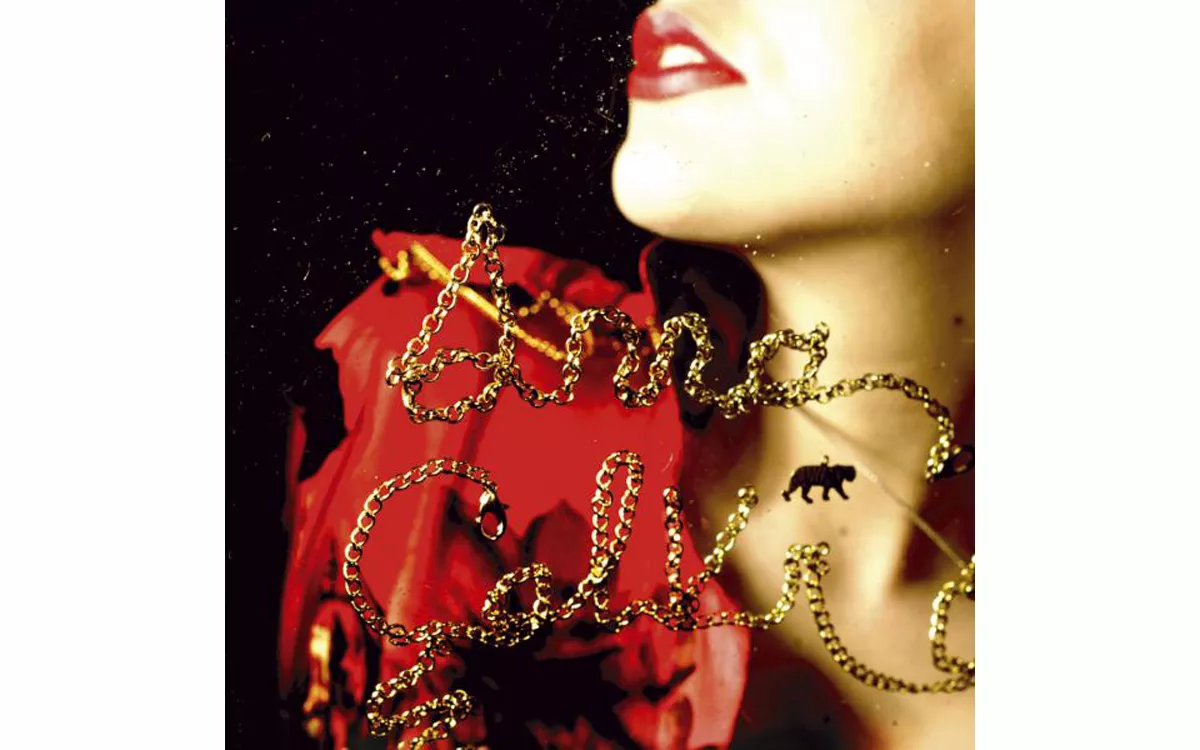 By Anna Calvi - Domino Recordings
Anna Calvi
Steeped in praise from the British music press, including Mojo Magazine's "The Ones to Watch 2011" list, in addition to attracting high-profile admirers such as Nick Cave and Brian Eno (the latter served as an early mentor and supporter), the 28-year-old UK singer/songwriter Anna Calvi has found herself weighed with great expectations. It is difficult for a listener to approach such a work without some skepticism. However, Calvi's striking self-titled debut often meets, if not surpasses, these expectations, disproving Charles Dickens' warning.
The grand influences Calvi stored when wood-shedding, shaping and creating for nearly the past three years to produce her debut are fairly evident. Her vocals take cues from Patti Smith, Nina Simone, Edith Piaf, Shirley Bassey and Siouxsie Sioux. Musically, she blends classical structures, allowing ebbs and flows within individual songs and often setting rock and pop sensibilities against a vivid, cinematic backdrop (edging toward Ennio Morricone). If it sounds a bit epic, it is. And, surprisingly, Calvi pulls it off. "Suzanne and I," for example, is lifted to another plateau by her confident, soaring vocal.
There are distinct parallels to fellow UK singer/songwriter PJ Harvey, including the fact of sharing musician and producer Rob Ellis (who produced Calvi's debut and belongs to Harvey's stable of musicians). However, where Harvey initially set out to deconstruct blues and rock forms (using Captain Beefheart as a pathway), Calvi, perhaps benefiting from not being in the limelight at a younger age like Harvey, distills her influences to carve out a more distinct voice.
Calvi, who took up singing live only five years ago, is also an excellent guitarist, violinist and arranger. Her opening instrumental, "Rider to the Sea," (coined after Irish playwright J.M. Synge's play, "Riders to the Sea," a one-act of death, rituals, ghosts and horses) snakes like an eerie soundtrack to the Irish tragedy, bridging the romantic and dark, showcasing her abilities as a musician, arranger and composer.
Calvi is not alone. Opting for an unorthodox arrangement (at least by pop/rock standards), Calvi employed percussionist, guitarist and harmonium player Mally Harpaz, and Daniel Maiden-Wood on drums, both of whom represent Calvi's current touring band. Harpaz and Maiden-Wood execute a dense, percussive Wall-of-Sound accompaniment, adding subtle touches which serve the song, and best exemplified in tracks like "Desire" (which recalls Patti Smith's raw sexuality) and the noir-esque "Love Won't Be Leaving."
Calvi has created an ambitious work with the maturity to show restraint when needed. She's a special songwriter who believes in the theater in music, not necessarily the theater of music. Her debut is a powerful document of an artist ready and eager to aim high who, for the most part, astonishingly, squarely hits her mark.