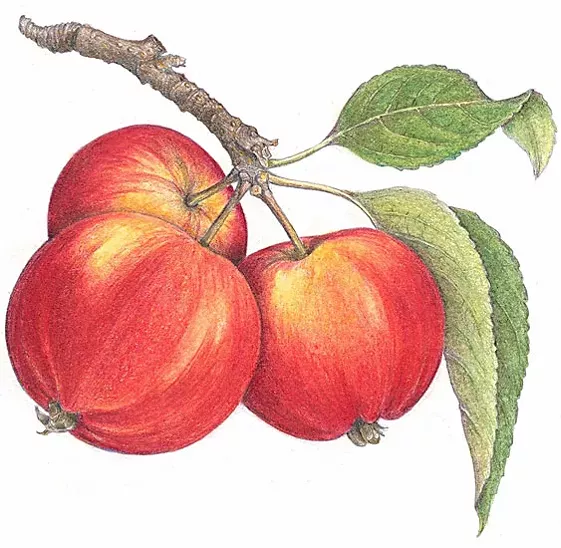 5 slides
1. F ST. CAFÉ 1630 F St. Bill Pierson, Italian landscapes.
1a. WORLD CUP 1626 F St. Ryan Cox; music by Josephine Johnson.
2. THE INK PEOPLE CENTER FOR THE ARTS 411 12th St. Dia De Los Muertos: Celebrating the Days of the Dead exhibition.
3. HUMBOLDT ARTS COUNCIL at the Morris Graves Museum of Art 636 F St. William Thonson Gallery Junque Arte Competition & Exhibition, made from 100 percent recycled materials. Homer Balabanis Gallery Morris Graves & Selections from the Humboldt Arts Council Permanent Collection. Knight Gallery Jack Mays, sketches. Anderson Gallery Complimentary Compilation, mixed media. Mel Schuler Sculpture Garden Monica Schill, Encased in Concrete 88. Museum Gift Shop, Floyd Bettiga Gallery and the Annex Gallery Gift items. Second Saturday Family Arts Day Gallery Day of the Dead, children's art.
Pre-Arts Alive! at the Morris Graves Museum: The 2009 Waste Reduction Awards celebration with food and drinks served by F Street Café, sponsored by Humboldt Waste Management Authority. Doors open at 5 p.m. The ceremony begins at 5:15 p.m. and will run for approximately a half hour. Don't miss this opportunity to celebrate with this year's three award winners and be inspired by the Junque Art Exhibit.
3a. EUREKA CONCERT AND FILM CENTER
612 F St. Music with Shinbone, rhythm and blues.
3b. EUREKA OLD GLASS HOUSE & ANTIQUES/EUREKA SOAP FACTORY 604 F St. Howard Rutherford, drawings, paintings, sculpting, and carving.
4. PRAXIS 530 F St. Francis Boettcher, watercolor, Fruits and Florals
4a. DALIANES TRAVEL 522 F St. Patricia Sennott, watercolors and monotype prints; live music.
5. OBENTO 517 F St.
6. SACRED PALACE BOUTIQUE - BIKRAM YOGA – HUMBOLDT BRANCH 516 Fifth St.
6a. OASIS 520 Fifth St. Thangka Paintings. Live music by Continuing the Revolution; DJ After Party.
7. PLAZA DESIGN 427 F St. Karen Luchessi Berman, My Garden, large floral watercolors; live music.
8. NORTH COAST DANCE 426 F St. Open rehearsals for Nutcracker.
9. INDAH BALI 440 F St. Thao Le Khac, Loryn White, Joyce Jonté, Barbara Wright, and Thomas Fossier. Bansuri Flute by Seabury Gould.
9a. SURFSIDE BURGER BAR 445 Fifth St. Holly Longfellow, airbrush painting and two wall murals; Rob Gibbon, mixed media.
9b. SIMPLY STYLISH SPA 435 Fifth St. Steve Coach, photographs; Patti LeGary, Hawaii-themed photographs.
9c. SIDEWALK GALLERY at Ellis Art and Engineering 401 Fifth St.
10. WACHOVIA SECURITIES 318 Fifth St. Patty Holbrook, Carol Lauer, and Jean Hawkins, watercolor.
11. AMIGAS BURRITOS 317 Fifth St. Maureen Fitzgerald, Women of the World, photographs.
12. COCHRANE & ASSOCIATES 402 E St. Jack Hopkins and Lynda Pozel, portraits and photography.
13. EMPIRE SQUARED 47 W. Third St. Drawings and paintings, Violence Maybe?; live music at 9 p.m.
14. CHERI BLACKERBY GALLERY at the Studio 272 C St. Robert Allen Hanna, Life After Death and Dreams; music by Davidusa 6:30 p.m.
15. ACCIDENT GALLERY 210 C St. Paintings by Jeff Hunter, Drawing=Painting, Painting=Drawing; Jason and Jesse Pearson, Pictures for the American People, paintings.
15a. C ST. HALL GALLERY 208 C St. Jay Brown, David Hodes, Destiny Young, Curtis Otto, Tom Klapproth, and Gus Clark
16. LIVELLA STUDIOS (Music Recording Studio/Art Gallery) 120 Second St. Ashley Hudson, Katie Hinman, and Jamie Walsh; live music from the Mod Brothers
17. STEVE AND DAVE'S First and C Sts. John Harland, photographs; Music with Dr. Squid.
17a. REDWOOD ART ASSOCIATION 220 First St. New Location 51st Annual Fall Exhibition. Awards reception 5:30-6 p.m.
18. CHAPALA CAFE 201 Second St. Traditional Southwest artists' prints.
18a. HUMBOLDT COUNTY GENERAL STORE 219 Second St.
18b. GOOD RELATIONS 223 Second St. Tom Harley, No Excuses, paintings and pencil drawings.
19. HUMBOLDT HERBALS 300 Second St. Deborah Ketelsen, photographs; music Seth Gedde.
20. ART OF WINE 308 Second St. Paintings and sculpture by 10 local artists.
21. NORTHCOAST KNITTERY 320 Second St.
22. RUSTIC WEST TRADING CO. 339 Second St. Katelyn Lollich, bead jewelry; Troy Livingston, wrapped stone jewelry; Debi Paladino, handmade gift bags.
23. CIARA'S IRISH SHOP 334 Second St. Sara Westfahl.
24. CLARKE HISTORICAL MUSEUM Third and E St. New exhibits on dining ware, circus miniatures, KHSU and Washday.
25. THE BEAD SHOPPE 418 Third St.
25a. STUDIO 424 424 Third St. Lucian Moon and Andrea Ramero, paintings; James Reed, photographs.
25b. GAIA IMPORTS 426 Third St. Belly dancing by Lauren and Friends.
25c. SHIPWRECK AND YARN 430 Third St. Joel Burnett, hand crafted redwood bowls.
26. CAFÉ NOONERS 409 Opera Alley Group show by Arcata Art Institute students of Arcata High, Summer Works.
27. HUMBOLDT BAY KEEPER 211 E St. Rande Rothman; music by Kenny Ray and the Mighty Rovers.
28. RAMONE'S 209 E St. KHSU 50th Anniversary, 50 years of posters; live jug band music by No Good Redwood Ramblers.
29. BOOKLEGGER 402 Second St. Book signing with CR Art Professor and ReadyMade Magazine contributor Garth Johnson for his new book 1001 Ideas for Creative Reuse.
30. TRUCHAS GALLERY/LOS BAGELS 403 Second St. 25th Anniversary Kids' Coloring Contest Show.
30a. BELLE STARR 405 Second St. Palette Concepts, paintings of Barns.
30b. NORTH SOLES 417 Second St. Aiko Moge, Japanese pressed flower art.
30c. REFLECTIONS JEWELRY 417 Second St. Kathryn Hedges, photographs; music by Chuck Starnes and Leigh-Ann Hammon.
31. HSU FIRST STREET GALLERY 422 First St. Six Unruly Artists Paint the Town, Rebecca Glaspy, Julie McNiel, Jake Mondragon, Alyse Laverne, Kelly Leal, Fernando Ramirez.
32. GRAYSTONE JEWELERS 411 First St. Kretchmer Designs.
32a. HEALTHSPORT BY THE BAY 423 First St. Suite A Phillip Bibb and Kathy Blair, photographs.
33. SEA BREEZE CANDY AND TEE'S F St. Plaza.
34. STRICTLY FOR THE BIRDS 123 F St. Howard Rutherford, bird paintings.
34a. ANDREA RALPH ACCOUNTING 123 F St. (upstairs) Scott and Karen Burgess, The Wild Life, animals, plants, and waterfalls of the Pacific Northwest.
35. BELLA BASKETS 412 Second St. Sarah Swanlund, photographs; food demos by Diane's Sweet Heat Habanera Jam; Colinda Gutierrez, ceramics.
35a. EUREKA FABRICS 420 Second St. Teresa Hodgson, abstract quilt artist; Gerry Smeltzer.
35b. EUREKA BOOKS 426 Second St. Peggy Irvine, apple portraits, with a local apple tasting.
36. SHORELINES GALLERY 434 Second St. Over 60 local artists.
37. MANY HANDS GALLERY 438 Second St. Tsunami art.
38. ALL UNDER HEAVEN 212 F St. Augustus Clark, acrylic paintings.
38a. TALISMAN BEADS 214 F St.
39. MOON'S PLAY AND LEARN 218 F St.
39a. SASAFRASS 226 F St. Julie Frith, Kinetic modern mobiles.
40. BAA BAA SHEEPSKIN 234 F St.
40a. THE RITZ TEPANYAKI Corner Third & F St. Suza Lambert.
41. DOT & DAUGHTER 311 F St.
42. COCO & CUVEE 531 Third St. Amber Billings, photographs.
43. DISCOVERY MUSEUM Corner of F and Third St. Kids Alive Program: Drop off 5:30-8:00; call for reservations 443-9694.
43a. AMERICAN INDIAN ART AND GIFT 233 F St. Gary Markussen, jewelry.
43b. OLD TOWN ART GALLERY 233 F St. Celebrating 35th Anniversary. All member mosaic mural. Cake served.
44. BON BONIERE 215 F St. Students in Lorraine Miller-Wolf's Essence of Humboldt class; Dale Winget, guitarist/vocalist.
45. OLD TOWN COFFEE and CHOCOLATES 211 F St. Charity Girela, textile art; Watershed Project photo contest entries; live music with Sari Baker and Mike Craghead.
46. OLD TOWN ANTIQUE LIGHTING Corner of 2nd and F Sts. Jan Hollander and Mary Louise Anderson, landscape oil paintings; Celtic harp music by Hearthfire.
47. HOLLYGOLIGHTLY 514 Second St. Paintings of fruit and autumn.
48. OBERON GRILL 516 Second St. Photographs of Old Eureka from Historical Society.
49. LINEN CLOSET 127 F St.
50. HURRICANE KATE'S 511 Second St. Suzanne Simpson, mixed media paintings.
51. VANCE HOTEL LOBBY 525 Second St. Celebrating the Arts in Our Schools, Musicians, dancers, pottery, visual arts and more.
51a. HIMALYAN RUG TRADER 529 Second St. Artistic rugs.
52. BUHNE ART STUDIOS 207 G St., Second Floor. Studio 102, Karen Merry, watercolor and mixed-media paintings; Studio 206, Erik Horvath, oil paintings; HR LoBue, photographs & Tazam. Studio 202; Michelle Murphy-Ferguson.
53. HUMBOLDT CARPET SHOWROOM AT THE GALLERY Second and G St. Neil Harvey, abstract dream paintings; Tony Machado and Junior Deleon, Mesoamerican art.
53a. SUKI BOUTIQUE 221 Second St. Cheryl Ann Lipstreu, reworked Masters classics.
53b. PIANTE 620 Second St. Randy Spicer, oil paintings of Humboldt Bay.
53c. SMUGS PIZZA 626 Second St. Joe Sandoval, Mixed Company, analog photography, Polaroid, and odds and ends.
54. AVALON Third & G Sts.
55. UPSTAIRS ABOVE THE LOST COAST BREWERY 615 Fourth St. Ken and June Moxon.
56. STUDIO S 717 Third St. Autumn Color by many local artists.
57. HAS BEANS 738 Second St.
58. BIGFOOT COMPUTERS AND PHOTOGRAPHY TOO… 905 Third St. Sandy Douglas, drawings and oil paintings.
59. ANTIQUES AND GOODIES 1138 Third St. KEET Fundraiser; Diane Slagle, paintings and jewelry; Dale Lee, hats; Kathleen Bechler, fiber arts
60. LOOKING GLASS RESTAURANT 1436 Second St. Mark Whitman, metal and vehicle art for Garden and Playa.
l