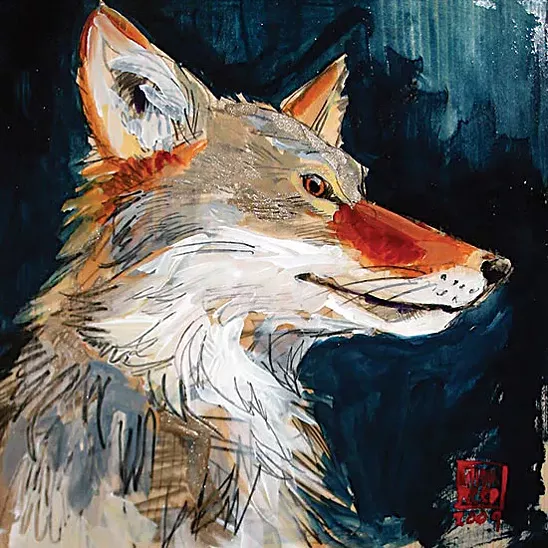 7 slides
1. Bubbles 1031 H St. Bluegrass by Clean Livin'.
2. Garden Gate 905 H St. Peggy Jane Murray, animal art; Locally Delicious: Recipes and Resources for Eating on the North Coast, book signing.
3. Arcata Main Street 791 8th St. Chris Wisner, photographs.
4. Arcata Artisans 883 H St. All artist show.
5. North Soles Footwear 853 H St. Alko Mogi, Japanese pressed flower art.
6. Arcata Exchange 813 H St. Jay Brown, new works; music by Bella of the Redwoods.
7. Natural Selection 708 9th St. John Garcia, acrylic paintings & prints; Mary Martha Saussy, watercolors.
8. US Bank* 953 G St. Carla Hayes, ceramics & watercolors.
9. Upstairs Art Gallery 1063 G St. Susan Bornstein, Libby George and Joyce Jonte; music by The Soulful Sidekicks.
10. Moonrise Herbs 826 G St. Karen Merry, watercolors.
11. Plaza Design 808 G St. Linnea Tobias, new paintings & monotypes; Music by Jan Bramlett.
12. Libation 761 8th St. David Howell, photographs of cafés, parks & street scenes; music by Duncan Burgess.
13. Bon Boniere 791 8th St. The Arcata Arts Institute; music by Humboldt Music Academy String Quartet.
14. Cafe Brio 791 G St. Jazz by Weather Machine.
15. Arcata City Hall* 736 F St. Hospice of Humboldt.
16. Arcata Marsh Interpretive Center* 569 South G St. Susan Bloch-Welliver, glass art sculpture, Mother and Child; Yvonne Kern, Marsh Ducks; Bob and Donna Sellers, Birds Over The Marsh.
17. Fire Arts Center 520 South. G St., #A.
18. New Image Salon Sunny Brae Center. Martha Tildon, copper wire creations.
20. Mazzotti's 773 8th St. William Twibell, nature prints.
21. Arcata Photo Studio 791 8th St. Annie Leibovitz photographs.
23. Arcata Playhouse 1251 9th St. A Very Playhouse Christmas.
24. North Coast Co-Op 811 I St. Annual Employee Art Show; Sallie Grover, watercolors.
26. Green Family Clothing Store 791 8th St. Richard Bassler, multi media.
27. Humboldt Arts Project Feuerwerker building on 854 9th St. Wide range of artists exhibiting photographs, paintings, drawings, sculpture, video and performance arts; music by Samba Na Chuva.
28. Rocking Horse 791 8th St. Jacoby Creek Elementary School, children's art.
30. Outdoor Store 737 G St. Jess Albee, multi media; music by Blue Street Junction.
31. Multiplicity Therapeutic Services Corner of 10th & G St. Eldon "Tope" Knauf, photographs.
32. CDSS Adoptions 749 F St. Northcoast Preparatory and Performing Arts Academy, visual arts; Works by International Baccalaureate Students.
33. Big Blue Café 846 G St. Peter Canclini, photographs.
34. Jambalaya Restaurant 915 H Street Bobby Wright, watercolor & acrylic on canvas, mixed media; music by Anthony Mankins & the Jazz Prophets.
35. Pan Arts Network 1049 Samoa Blvd, Suite C St. Steel drum by Pan Dulce; Deborah Waxman, photographs; Orchids for the People display.
*These venues are open only during regular business hours.