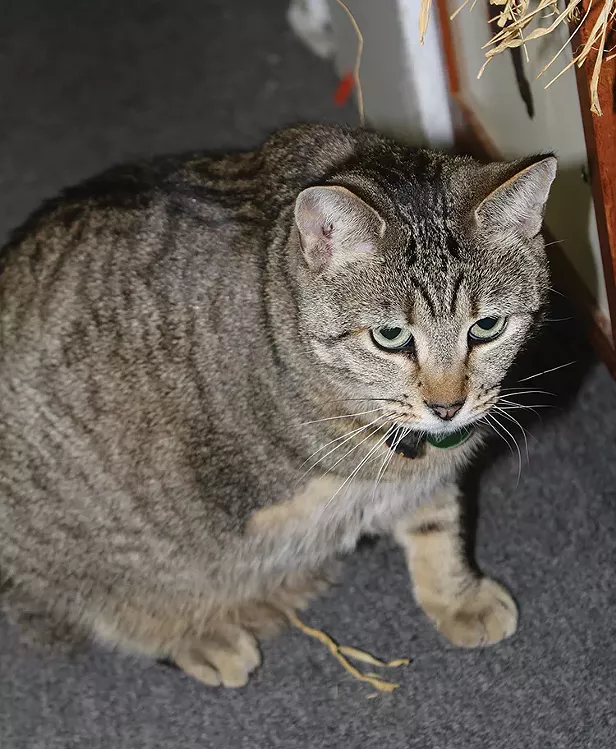 Photo by Bob Doran
Tripod, the three-legged cat, is a familiar fixture at the Companion Animal Foundation thrift store in Sunny Brae.
Photo by Andrew Goff
"I love being cute," Adara says, framing her chin in her hands.
Photo by Bob Doran
Jujitsu and gymnastics keep Adara Lewis busy after school.
© NCJ Graphics; source: virginia department of agriculture and consumer services
PETA Shelter Deaths
Photo by Andrew Goff
Adara Lewis, a finalist for PETA's "cutest vegan kid," cuddles Abigail, one of her family's two cats.
©NCJ Graphics; Source: Humboldt County Sheriff's Office, Division of Animal Care and Control/Airport Security
Humboldt Shelter Deaths Declining
Photo by Bob Doran
The Companion Animal Foundation works hard to help dogs like Ella, who needs surgery for an injured leg.
nathanwinograd.com
Friendly Fire author Nathan Winograd and friend.