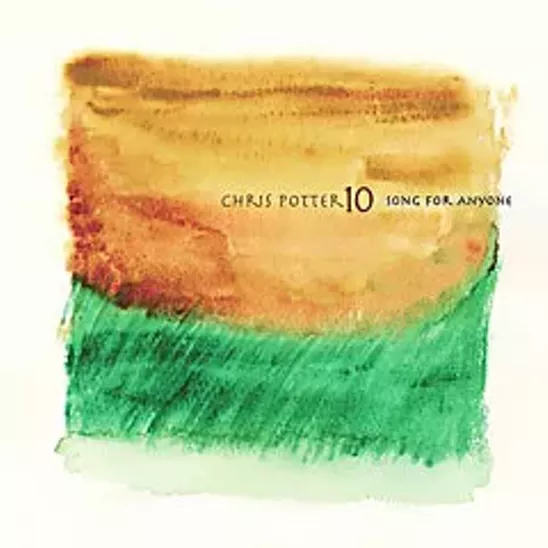 6 slides
'Tis the week before Christmas and through most of the county, not much is stirring — with a few exceptions. We'll run through a handful of notable shows and then move on to some ideas for last minute Solstice/Xmas/Kwanzaa/belated-Hanukkah holiday shopping for music lovers — yes, the annual "best-of" lists.
Most touring bands must be sticking close to home for the holidays. However South Lake Tahoe's Blue Turtle Seduction returns to Humboldt Brews for a two-night run of "high-altitude Bohemian tribal funk grass," which is to say an eclectic blend of roots music liquefied in a jamband blender. The relatively new Wolf Navarro Band is at HumBrews Saturday with some angular rock.
Dragged by Horses has a rare all-ages gig Friday evening at Mosgo's with an early start time. The Vista was supposed to have an all-ages thing this weekend with a Bellingham band, but it's canceled along with all future all-ages shows at the venue due to what booker Jon Fussell describes as " a series of horrible events that transpired last Saturday." (See NCJ Blogthing for details.)
As you may have heard, the Indigo Nightclub and Lounge is closing up shop for good this weekend. The "Going Out with a Bang Bash," Friday, Dec. 21, is the final DJ dance party. DJ Hazzy, DJ Itchy Fingaz, Mixmaster Crushington and DJ Ray will take turns spinning for the occasion. Saturday's show is the last ever; it also happens to be the annual home-for-the-holidaze gig for The 3 Heads, a Eureka-born rock combo (a quartet not a trio) who moved down to L.A. to make it big. They're joined once again by Strix Vega, a band that seems to be moving up. A recent radio campaign put their fine Drunken Sky CD in the hands of disc jockeys nationwide and resulted in a Nashville booking agency taking the Arcata boys on, which means we may see less of them in 2008. Can't make the show? The 3 Heads play an acoustic set at Old Town Coffee and Chocolate Sunday evening.
I almost skipped the Bess Dove list this year. Then I got an e-mail from Halimah "the Dreamah" Collingwood, world music DJ and host of "Ethnic Excursions" on KHSU. Could she send me her list? Sure. Why not? Here's what she chose and her comments:
Maskarada — Taraf de Haidouks. This Balkan Roma band from Romania ventures into "classical" music from Bartok and others as well as featuring world singers and musicians, like cimbalom player Virginica Dumitru, in their traditional style.
Rough Guide to Indian Lounge. Great compilation of seductive sounds and hypnotic grooves, the music ranges from Indian reggae with Apache Indian to the innovative slide guitarist and composer, Pandit Debashish Bhattacharya. Check out all the Rough Guides.
Putumayo Presents: Israel. From a land that melds, often in conflict, three major cultures, this collection of mostly unknown artists (in the U.S. anyway) represents a window into the many voices of this tiny country. Up and coming is Idan Raichel who has established warm collaborative ties with immigrant musicians from Ethiopia.
Here Live No Fish — Tango No. 9. You like to dance, you like to tango? This Bay Area group of non-Argentines has delved into this passionate music with fervor since their formation in 1998. They have become popular on the San Francisco milonga (tango dance party) circuit.
Sufi Music From India. Produced by ARC Music from the UK, this is a fantastic selection of some of the greatest Sufi singers of India. Styles range from traditional with harmonium, tabla and mrdanga to modern renditions of these ancient and beautiful songs presented by a younger generation of singers.

All employees of the Metro have a "best of" assignment. The store's owner, Gini Noggle, sent me hers:
Sky Blue Sky — Wilco. My favorite CD this year. I fell in love with this CD. I have played it every day at work since it came out this summer (I'm not kidding) and it still sounds fresh every time. Jeff Tweedy could sing the phone book and I'd be riveted, his voice is that good.
Back to Black — Amy Winehouse. Sure, she's become another overexposed victim of the tabloids, but there's no denying this is a solid album with a classic soul feel mixed with decidedly modern lyrics.
The Heavy Metal Box — Various artists. A kick-ass four-disc box set covering the last four(ish) decades of all that is rock. Well, that of the hard, heavy, hair or butt rock category, that is. Whitesnake! Wasp! Poison! The accompanying book is chock full of terrible/AWESOME photos that will make you howl with laughter or shout at the Devil. Did I mention the package looks like an amp? And yes, it goes to 11.
Life in Cartoon Motion — Mika. Take equal parts Freddie Mercury and George Michael. Shake with a dash of British wit and float with gay pride. You get fabulous pure pop you can't help but enjoy. Seriously, listen to "Grace Kelly" and just try not to dance along.
Hey Eugene — Pink Martini. This group never disappoints with their uncanny ability to mix music from all over the world, whether it's a Japanese movie theme song, a klezmer piece or a Russian-Italian hybrid. This CD is classy, funny and beautiful.

JPR blues DJ Good Rockin' Derral Campbell digs these box sets:
Rare and Unreleased Recordings From the Golden Age of the Queen of Soul — Aretha Franklin. Atlantic/Rhino highlights Aretha's early recordings, among them demos for "I Never Loved a Man (The Way I Love You)" and "Dr. Feelgood (Love is a Serious Business)," in which she is backed by only bass and drums and her own gospel-imbued piano playing. Lots of great songs and surprises.
Crescent City Bounce. I had read about the New Orleans pianist Archibald for years: Six years older than Professor Longhair, 16 years Fats Domino's senior, he didn't record until a year following their debuts in 1949, and he occupies the better part of disc one of this four-CD set of New Orleans sides on JSP Records from England. What a revelation — he's jazzier than the rest, with witty lyrics and a sly perspective. The other discs showcase a raft of great performances by unknowns as well as the definitive early sides of several New Orleans legends.
The Cosimo Matassa Story. The primary recording studio in New Orleans' rock heyday was Matassa's, and this four-CD set showcases his most successful efforts. There's some overlap with Crescent City Bounce (Cosimo produced many classic N.O. sessions), but this release has a bit more range, with Pee Wee Crayton, Guitar Slim, Lowell Fulson and Little Richard represented, as well as Eddie Bo, Lloyd Price, Shirley and Lee, Fats Domino, Dave Bartholomew, Clarence "Frogman" Henry and Huey "Piano" Smith. Get both box sets and you'll have a fine history of New Orleans rock.

The Redwood Jazz Alliance folks sent a Top 10 jazz albums list that was really 12. Here are five (well, six).
No. 1, a tie: Song for Anyone — Chris Potter 10, and Follow the Red Line: Live at the Village Vanguard — Chris Potter Underground.The former is chamber music-like, with flute, clarinet, bassoon and a string trio. The latter is funk- and rock-influenced postbop with a bass-less quartet. What they have in common is Potter's brilliant improvisations on tenor and soprano saxes and bass clarinet.
Sky Blue — Maria Schneider Orchestra. Her greatness as a composer became apparent a couple of CDs ago. This disc is filled with music that's lovely at first listen and grows increasingly rich and deep with repeated hearings.
The Words and the Days — Enrico Rava Quartet. One of the giants of post-Miles trumpet playing, Rava has been dubbed "Italy's gift to jazz." Lively, gorgeous music from an all-Italian group.
Pilgrimage — Michael Brecker. On his final recording, the late great tenor saxophonist gets some old friends (H. Hancock, B. Mehldau, P. Metheny, J. DeJohnette) to play all-star sidemen for an album of urgent, swinging originals.
Big Picture — Trio M(Myra Melford, Mark Dresser, Matt Wilson). These three share much more than an initial. Terrific composers and brilliant players all, their interplay is what really makes this album shine.

KHUM program/music director Mike Dronkers offers music he's "listened [to] when not listening with anybody else's tastes in mind":
Saltbreakers — Laura Veirs. Indie pop hooks, lyrical seascapes, perfect instrumentation by Tucker Martine.
Washington Square Serenade — Steve Earle.Folk music with teeth provided by producer Dust Brother John King.
Two Shoes — Cat Empire. Eclectic party music with hooks and chops.
In Rainbows — Radiohead.The year's best "desert island" record.
Living With The Living — Ted Leo and the Pharmacists. Rocks.

My list? Well, I concur on at least some of the above, those that I've heard. I loved the Wilco album and I figure Amy Winehouse's killer song "Rehab" has a lock on "Song of the Year" at the Grammys. Amy is backed by a solid retro-soul band, The Dap-Kings, borrowed fromSharon Jones, another supremely soulful vocalist. The Sharon Jones and the Dap-Kings album, 100 Days, 100 Nights, came out winter '06, but I'm putting it on my 2007 list.
What else? Radiohead gets props for trusting music fans to download In Rainbows, and use a virtual tip jar for payment, plus it's a really good record. Neon Bible by The Arcade Fire grabbed me, especially "Antichrist Television Blues," which reminded me of early Springsteen. I liked Feist's The Reminder, particularly the ubiquitous single "1234." It's one of many songs I discovered via the ever-expanding world of music blogs, a subject for another day. I will close with a useful URL, however. Mike D. turned me on to the mp3-blog aggregator The Hype Machine (hypem.com); now I'm a regular. In fact I just used it to find five songs by Laura Veirs, who I'd never heard before. Cool! Thanks Mike. And a merry whatever to all!