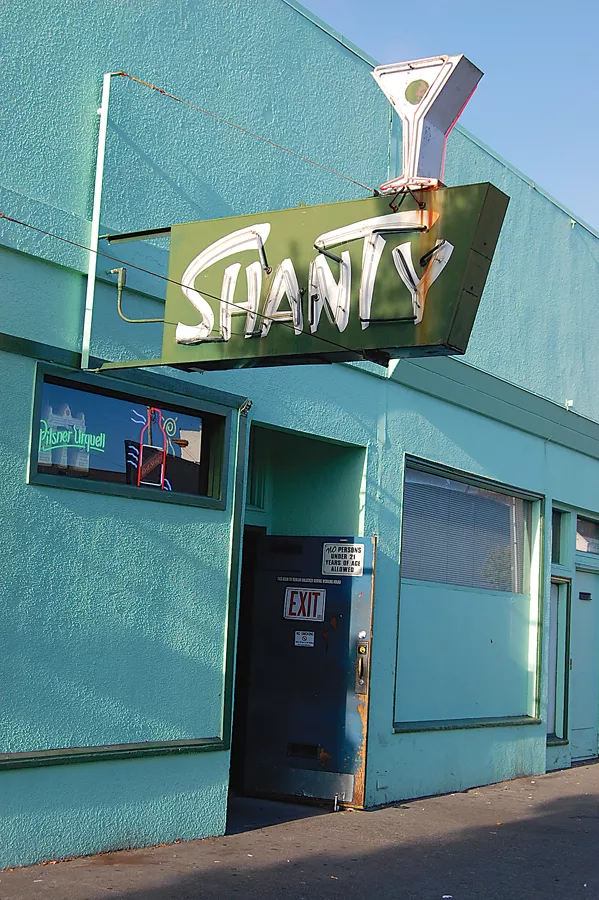 Photo by Andrew Goff
The Shanty
This year's victory makes it back-to-back wins for The Shanty, Eureka's most lovable dive bar. Whether you like the mixed-grill tacos offered free in the back patio on the Fourth of July, a steaming mug of hot buttered rum come wintertime, or just a frosty beer and some ping-pong with your pals, The Shanty is your tavern of choice. Feeling peckish? Don't be afraid of those glistening Shanty Dogs rotating in the warming case behind the bar. One of the friendly barkeeps will gladly steam your hot dog bun and haul out the Jägermeister bucket filled with condiment bottles. Cocktails are reasonably priced, patrons are charmingly ragtag, and the jukebox offers a well-curated collection of alt./indie rock, campy pop classics and long-established local faves. Cheers, Shanty.
Least convincing answer: "That one in Orick."
-- Ryan Burns
The Breakdown: The Shanty 14.6%, The Alibi 13.2%, The Pearl 5.4%, Everett's 5.3%, Plaza Grill 4.8%, Voter Turnout: 11th.