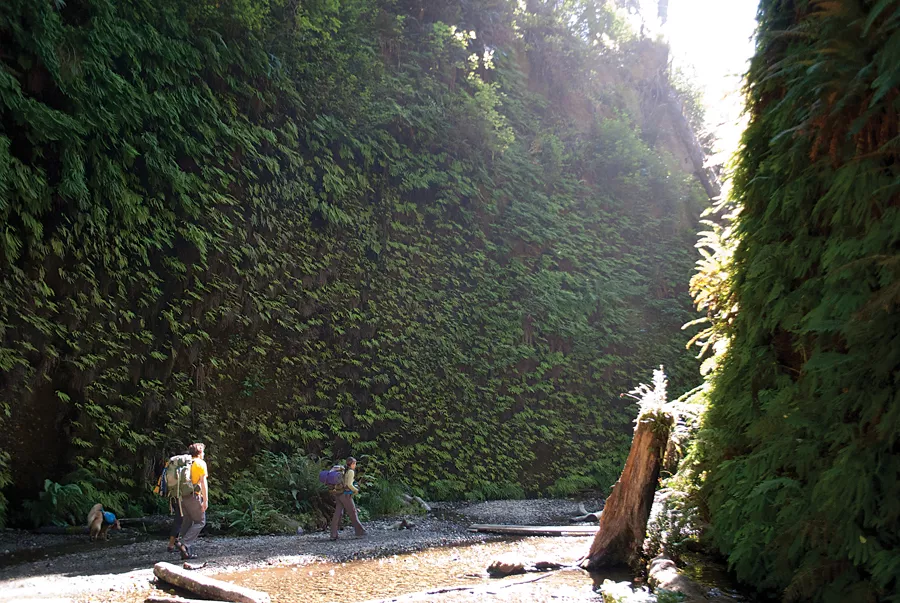 photo by Drew Hyland
Fern Canyon
We really can't say anything that tops that wall of fronds, green and textured and towering, closing in as you step deeper and deeper into Fern Canyon.
Go walk it.
(Drive north on Highway 101 a few miles past Orick, then turn west on Davidson Road. Bump along the dirt road long enough (past the campground) and it dead ends at the trailhead.)
Saddest answer: "Hill on H Street to Wildberries."
Most selfish: "I can't tell; too many people might show up."
Most Zen: "Whichever one I'm on that day."
-- Carrie Peyton Dahlberg
The Breakdown: Fern Canyon 19.2%, Strawberry Rock 6.7%, Headwaters 6.7%, Arcata Community Forest 4.9%, Trinidad Head 4.3%, Voter Turnout: 23rd.