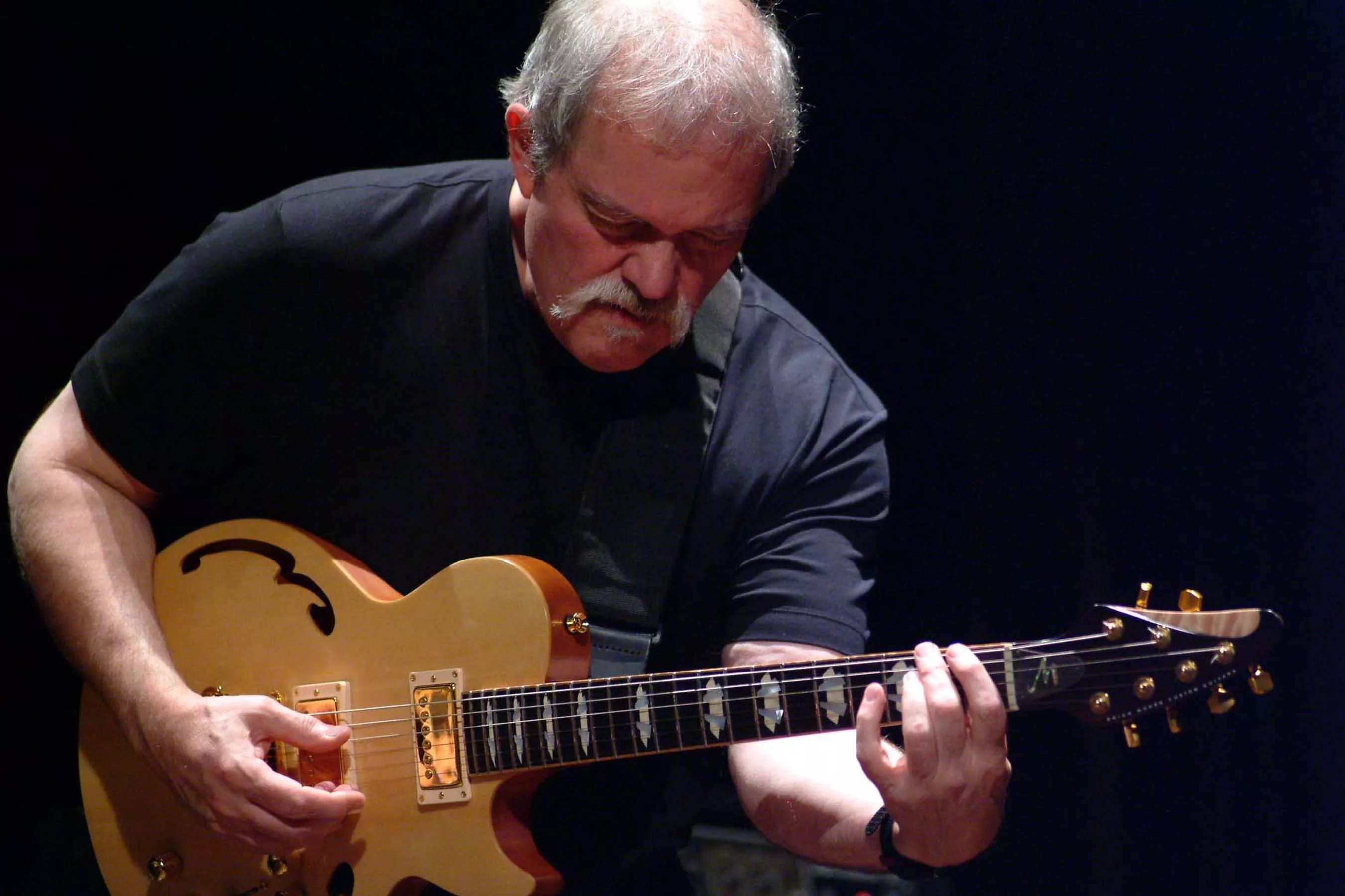 Humboldt's keepers of the modern jazz flame are a small circle of jazz aficionados who put together a nonprofit arts organization called the Redwood Jazz Alliance. The dedicated crew has been bringing some of the best young players and veteran jazzers to Humboldt since 2006. As the RJA explains in its mission statement, "We envision and work toward a future in which a visit to the Redwood Coast is an absolute must for top-flight jazz musicians eager to experience our unique blend of enthusiasm for the music and hospitality for those who play it." That future is now.
The new RJA season starts Thursday, Sept. 20, with a concert featuring jazz guitar legend John Abercrombie fronting an organ trio with Gary Versace on organ and Adam Nussbaum on drums. A master of post bop jazz fusion, Abercrombie attended Berklee College of Music in the '60s and began to make his mark starting in the early '70s with a band called Dreams, then with Gateway, a trio with bassist Dave Holland and drummer Jack DeJohnette. A long series of recordings for the prestigious German label ECM cemented his reputation in modern jazz. The Abercrombie Trio stops in Humboldt for an 8 p.m. show in HSU's Kate Buchanan Room on the way to the Monterey Jazz Festival. As is traditional with RJA visits, Abercrombie will also present a free public workshop on the HSU campus, at 2 p.m. Friday, Sept. 21, in Music Room 131.
Coming up as the RJA 2012-2013 season continues:
Chris Lightcap's Bigmouth on Tuesday, Oct. 30, in HSU's Fulkerson Recital Hall, with Lightcap on bass, Andrew Bishop and Tony Malaby on saxophones, Matt Mitchell, keyboards and Ches Smith on drums.
Sunday, Jan. 27, RJA joins forces with CenterArts to present the stellar quintet Joe Lovano Us Five in HSU's Van Duzer Theater. Saxophonist Lovano fronts a band with James Weidman on piano, duel drummers, Otis Brown III and Francisco Mela and none other than rising star Esperanza Spalding on bass.
Friday, Feb. 22, again in Fulkerson Recital Hall, it's Matt Wilson's Arts & Crafts led by young drummer Wilson, who played previous RJA shows with Trio M and Be Bread. This time out he's leading a quartet with keyboardist Gary Versace (from Abercrombie's trio), Terell Stafford on trumpet and flugelhorn and Martin Wind on bass.
Two shows scheduled for spring still have no set venue: guitarist Joel Harrison fronts a quintet called Spirit House on Thursday, April 4. Jazz vocalist Rene Marie's brings a piano trio, Experiment in Truth, on Thursday, April 25. Watch for additions to the season. Advance tickets for all shows are $15, $10 for students and seniors. Membership is recommended and comes with perks. Go to www.redwoodjazzalliance.org for tickets and more details.