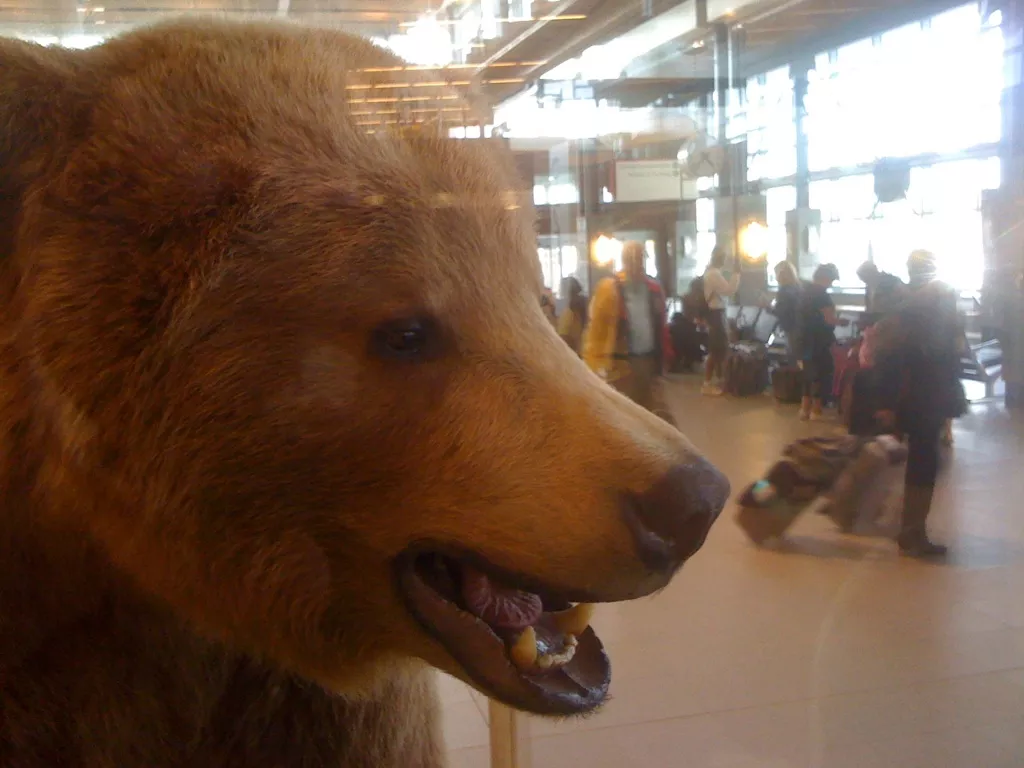 photo courtesy of Mike Dronkers
We caught up with Best Radio Station winner KHUM's Best Radio DJ winner Mike Dronkers via text message mid-voyage to Alaska, where he was scheduled to run a marathon:
AG: Dude, I just found out you're in Alaska. You won best DJ in the Best Of poll. I was hoping for a reaction. But if a moose ate your phone I get it.
MD: I won something? Recount.
(Next text.)
MD: Was that a reaction? Technically yes. But if you need more, I am your slave.
AG: TEXT INTERVIEW! Also, KHUM won best radio station. What makes good radio, Michael?
MD: It's going to be difficult to convey my trademark awkwardness through text messages. I'm on an Alaskan tarmac. [I'll] try my darndest to satisfy. Expect random thoughts at inopportune times as I get my baggage and dodge bears.
AG: Dude, you're Humboldt's best DJ. What's the formula?
MD: Let me ask Larry.
AG: No, no, no. Larry got second. Don't be coy. Drop that wisdom.
MD: It's like this: I think the more fun a host is having the better the show.
AG: Tell me more!
MD: In mixed drink form: 1 part discipline, 1 part observation, 3 parts second guessing to the point of nausea, 2 parts (bag's here)
AG: Get that bag!
MD: 2 part's this. (He texts me a picture of a taxidermied bear that guards the baggage claim area, above.)
AG: I'll try to print that. What advice would you give to Larry Trask so that he can destroy you next year.
MD: Always fail triumphantly.
AG: I think that'll do broski. Unless there is something else you think needs to be in ink.
MD: I really wish I had a good answer to that "good radio" question.
AG: Me too! For you.
MD: But if the listeners can tell that the host is right there with them, whatever that might entail, that matters.
AG: Kill that marathon.
MD: I'm gonna. It deserves to die.
-- Andrew Goff
The Breakdown, Radio Station: KHUM 27.9%, KHSU 19.2%, KSLG 13.9%, KMUD 6.7%, KWPT 6.5%, Voter Turnout: Ninth.
Radio DJ: Mike Dronkers 17.1%, Larry Trask 8.3%, Dr. Syd 4.8%, John Matthews 4.3%, DJ Dub Cowboy 3.7%, Monica Topping 3.7%, Voter Turnout: 25th.