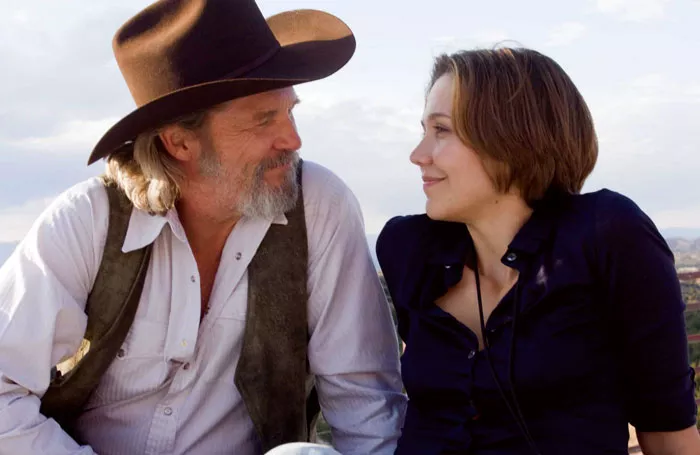 Previews
Opening Friday, Feb. 19, is Martin Scorsese's Shutter Island. Based on the tense 2003 novel by Dennis Lehane (Mystic River; Gone Baby Gone), the film stars Leonardo DiCaprio and Mark Ruffalo as U.S. marshals who in 1954 are sent to investigate the disappearance of a patient from a hospital for the criminally insane located on an island off Massachusetts. What with the hospital head's (Ben Kingsley) deception and a hurricane, the investigation becomes dicey. Rated R for disturbing violent content, language and some nudity. 138m. At the Broadway, Fortuna, Mill Creek and Minor.
Reviews
VALENTINE'S DAY: Back in the 1930s, MGM had the most recognizable slogan in Hollywood: "More stars than there are in the heavens." Valentine's Day apparently took this slogan to heart and years from now a standard trivia question will no doubt be, "Name five Hollywood actors who in 2010 were not in Valentine's Day."
From Julia Roberts on down (in terms of star power) or Anne Hathaway on down (in terms of acting ability), the film throws together a bevy of known entertainment names into a potpourri of Valentine's romance stories that are loosely tied together. Directed with typical surface efficiency by Garry Marshall (Pretty Woman), the story is a mishmash of romances gone wrong and then righted during a single day.
Marshall clearly likes Roberts -- as do I -- because she has the most dignified and cagey role here, and she gets to reference her role in Pretty Woman along the way. Hathaway has a nice turn as a woman trying to pay off student loans by running a one-woman phone sex business. I must admit I can never not like Jennifer Garner, who gets to play the "smart woman, foolish choices" part; she needs to take a closer look at best friend Reed (Ashton Kutcher). Others of us get to take closer looks at the two comely Jessicas (Alba and Biel). At the lower end of the scale, Taylor Swift gets to play a complete ditz in her film debut (in the company of Twilight's Taylor Lautner).
Valentine's Day delivers on its meager promise and although I can't stand Kutcher, my film-going companion says she wouldn't kick him out of bed. There's always a silver lining for someone. Rated PG-13 for some sexual material and brief partial nudity. 125m. At the Broadway, Fortuna and Mill Creek.
A SINGLE MAN: Christopher Isherwood has his own Valentine's story. In 1953 on Valentine's Day he met Don Bachardy. Isherwood was 48 and Bachardy still a teen, but the relationship persisted until Isherwood's death in 1986.
Perhaps best known now as the author of the story "Sally Bowles," which became the film musical Cabaret, Isherwood published A Single Man in 1964, having emigrated to the U.S. from England in 1939 and become a citizen in 1946. As with the main character in the novel and film, Isherwood taught at L.A. State in the late '50s and early '60s.
The story takes place on Nov. 30, 1962, as we follow that character, George (Colin Firth), who lost his long-time partner Jim (Matthew Goode) some eight months earlier in an automobile accident but has not come to grips with the loss.
We see brief glimpses of George's life with Jim in flashback. The most excruciating of these is the phone call George receives from one of Jim's friends informing him of Jim's death. Jim's parents never recognized the relationship, and George is excluded from the funeral.
As filmed by director John Ford in his feature debut, the moment is captured primarily by a close-up of Firth's face during the phone call. I can't imagine a tougher task faced by a film actor as he tries to understand that his lover is dead and that the funeral is for family only. The play of painful emotions on Firth's face as he tries to maintain is difficult to watch but it is an image that will remain with me forever.
The scene is also emblematic of the depth and complexity of Firth's acting. His portrait of George is what carries this film. His closest friend is Charley (Julianne Moore, in a finely modulated performance), who drinks too much and appears to crave more than platonic friendship. We watch George trying to focus on his literature class, and his unplanned comments about fear as a motivator strikes a chord in one of his students, Kenny (a sensitive performance by Nicholas Hoult), who attempts to begin a relationship outside of class.
I've seen a lot of excellent film performances and Firth's portrayal of George ranks near the top. Don't miss this film. Rated R for some disturbing images and nudity/sexual content. 99m. At the Minor.
CRAZY HEART: You've seen this story before. Bad Blake (Jeff Bridges) is a 57-year-old country singer who has burned through his glory days and is now sunk in a miasma of alcohol, chain smoking, playing gigs in sleazy venues such as bowling alleys in small Western towns, and waking up with the latest groupie, whom he can barely remember bringing back to the motel.
Somehow, this sort of narrative -- Fat City in the '70s, The Wrestler more recently -- seems to fit the country music scene particularly well, and the songs add both pathos and commentary to the life being depicted. Typically, as the protagonist spirals downward, he (occasionally she) still has a few friends who try to help and, in particular, a woman, usually damaged herself, who somehow sees something worthwhile in the damaged goods and attempts a resurrection of sorts.
You may remember the song "Help Me Make It Through the Night" in Fat City. It was written and sung by Kris Kristofferson, whom Bridges resembles in Crazy Heart. This particular brand of help is provided to Bad by Jean (Maggie Gyllenhaal, in an excellent supporting performance), a single mother whose experiences with men have all been disastrous.
In fact, what raises Crazy Heart significantly above much of such fare are the performances by Bridges and the entire supporting cast, including the musicians. Gyllenhaal's Jean is a particularly well-developed embodiment of a character, but everyone is solid, including Colin Farrell as Tommy, who used to be Bad's backup but is now riding high, and Robert Duvall as the friend who won't give up on Bad.
Director Scott Cooper (who also wrote the script from the novel by Thomas Cobb) doesn't push the pace, and shows just enough of each scene for the viewer to get the point. As it turns out, salvation sometimes comes, but not always in time to salvage all of your life. Rated R for language and brief sexuality. 112m. At the Minor.
Continuing
ALVIN & THE CHIPMUNKS: THE SQUEAKQUEL. Alvin and the gang meet their female rivals, the Chipettes. Watch the fur fly! Rated PG. 88m. At the Broadway.
AVATAR. Military forces attempt to control and exploit a region and its people, which they know little about. Rated PG-13. 162m. At the Broadway (3D), Fortuna (3D) and Mill Creek.
THE BLIND SIDE. A homeless African-American youth is taken in by a well-to-do white family, who help him realize his football potential. Rated PG-13. 126m. At the Broadway.
THE BOOK OF ELI. Denzel Washington possesses the one thing that will save civilization. Rated R. 118m. At the Broadway and Mill Creek.
DEAR JOHN. Over the years, a soldier stays in touch with his love interest through a continuous stream of love letters. Rated PG-13. 108m. At the Broadway and Mill Creek.
EDGE OF DARKNESS. A homicide detective investigates the death of his daughter and finds more than he wanted to know. Rated R. 117m. At the Broadway and Mill Creek.
AN EDUCATION. A young girl's promising academic future is put in jeopardy by her developing relationship with an older man. Rated PG-13. 117m. At the Minor.
FROM PARIS WITH LOVE. An American spy tries to stop a terror attack in Paris. Rated R. 95m. At the Broadway and Mill Creek.
IT'S COMPLICATED. Meryl Streep and Alec Baldwin play divorcees who reignite the flame after 10 years apart. Rated R. 118m. At the Broadway.
LEGION. God is losing faith in humanity, leaving fallen archangel Michael to try and protect a young waitress who might be pregnant with the second coming of Christ. Rated R. 100m. At the Broadway.
THE LOVELY BONES. A young girl is murdered, but makes sure to watch over her family and her killer from heaven. At the Broadway and Fortuna. Rated PG-13. 135m. At the Broadway.
PERCY JACKSON AND THE LIGHTNING THIEF. The gods of Mount Olympus have walked out of Percy's Greek mythology texts and into reality. And they aren't happy. Rated PG. 120m. At the Broadway, Fortuna and Mill Creek.
TOOTH FAIRY. Dwayne "don't call me The Rock" Johnson plays a tough-as-nails hockey player who, after discouraging a young child, is forced to perform the duties of the actual tooth fairy as punishment. Rated PG. 101m. At the Broadway, Mill Creek and Fortuna.
WHEN IN ROME. Didn't your parents ever teach you not to steal coins from the Fountain of Love? Rated PG-13. 91m. At the Broadway.
THE WOLFMAN. Benicio Del Toro has a bad hair day. Rated R. 102m. At the Broadway, Fortuna and Mill Creek.