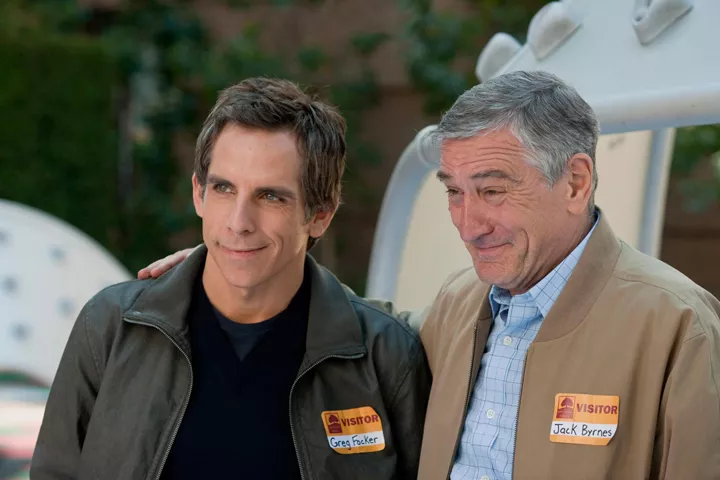 Previews
SEASON OF THE WITCH. Medieval actioner directed by Dominic Sena (Gone in 60 Seconds, Swordfish) centers on a pair of knights (Nicolas Cage and Ron Perlman) who come back from the Crusades to find their homeland in the grip of the Plague and some evil force. Could it be the fault of the pretty witch (Claire Foy) they are supposed to deliver for execution? No apparent connection to the song by Donovan. 98m. Rated PG-13 for thematic elements, violence and disturbing content. Opening Friday at the Broadway, Mill Creek and the Fortuna.
Another first Thursday of the month, another First Thursday Film Night at the Graves Museum with *For Once In My Life, a PBS Independent Lens doc about a big concert by *The Spirit of Goodwill Band from Miami, made up of folks with various disabilities. Of course it includes Stevie's wonderful hit.
First Thursdays also bring the Ocean Night Film Screening, once again with the usual surf/eco pairing: Morning of The Earth is a classic (1971) surf flick from the land down under showing surfers "living in spiritual harmony with nature" in homemade houses and surfing the Australian coast and in Bali and Hawaii. Addicted To Plastic is pretty much self-explanatory, offering a history/indictment of plastics use and abuse globally, including a visit to the massive garbage gyre in the middle of the Pacific.
Sunday at ATL it's Steven Spielberg's alien invasion movie War of the Worlds, loosely based on the H. G. Wells' classic with Tom Cruise and his kids scurrying to avoid space creatures.
You may recall that bandleader/composer Gregg Moore toured the outer reaches of the county in 2010 with a band playing his live score for the Buster Keaton silent era classic The General. The band now has a name -- Virginia Ryder, Randy Carrico, Julie Froblom, Bill Allison, Tim Grey and Moore himself are Bandette, and the band has a couple more gigs: Friday they bring the film to the Arcata Playhouse; Saturday they're at the Ferndale Rep. Showtime for either is 8 p.m.
And last but not least, next Tuesday the Eureka Library has musical No. 2 in the Take it From the Top: Classic Movie Musicals series: Cabin in the Sky. Directed by Vincente Minnelli (Liza's pop), it's a retelling of Faust with an all-black cast including Ethel Waters, Lena Horne, Louis Armstrong and Duke Ellington. Free admission!
-- Bob Doran
Reviews
LITTLE FOCKERS. As one of those Arcata film snobs Andrew Goff refers to in his review of True Grit -- I live in McKinleyville, actually, but I taught in Arcata for 30 years or so -- it will come as no surprise that I found Little Fockers to be mostly unfunny and ridiculously sentimental in the end. Given its box office success, it is clear my taste has been forever tarnished by my fellow snobs despite my working-class upbringing.
The film is the third in the Focker series, following Meet the Parents (2000) and Meet the Fockers (2004). While the first film was reasonably funny, the second was already running out of fresh ideas and the writers don't even try here as they drearily continue to chronicle the contentious relationship between male nurse Greg Focker (Ben Stiller) and ex-C.I.A. agent Jack Byrnes (Robert De Niro). Somehow, toddler projectile vomiting and drug-aided erection jokes just didn't do it for me. Plus, didn't Love and Other Drugs recently exhaust the Viagra jokes, and rather more wittily than here? Of course, Love didn't think of involving a toddler in its erection jokes, so I guess I should give Fockers a point.
Perhaps thanks to Stiller, the film does have an A-list cast in supporting roles, including Dustin Hoffman, Barbra Streisand, Owen Wilson, Blythe Danner, Laura Dern, Harvey Keitel and Jessica Alba (who looks awfully good in black, lacy lingerie). So many good actors, so little chance for actual acting.
Unhappily for the film snobs of the county, Little Focker's box office success probably guarantees a fourth Focker film. Rated PG-13 for mature sexual humor throughout, language and some drug content. 98m. At the Broadway, Mill Creek and Fortuna.
Charlie's TOP 10 FILMS OF 2010 (that played locally)
INCEPTION. Christopher Nolan's wonderfully complex film was the most original and fascinating story of the year in film. Leonardo DiCaprio stars as a corporate secrets thief who gets his information by creating dream worlds where he implants ideas in people's minds that seem real while his own life is spinning out of control. With nice supporting performances by Marion Cotillard, Ellen Page and others, the film requires total viewer concentration.
WINTER'S BONE. This totally intriguing independent film can boast the best performance of the year in Jennifer Lawrence's, as the 17-year-old Ree Dolly, who struggles to find her own identity in an isolated, insular and often violent Ozark community. Forced to track her own fugitive father in order to save her house from being forfeited for his bail, Ree must confront entrenched patriarchy and stifling family bonds. Based on the book by Daniel Woodrell.
THE GHOST WRITER. Roman Polanski returns to top form in this political thriller loosely based on former British Prime Minister Tony Blair. Ewan McGregor stars as a ghostwriter hired to complete the memoirs of former Prime Minister Adam Lang (Pierce Brosnan) following the mysterious death of his first ghost writer. Sequestered on Martha's Vineyard, where Lang has taken refuge, the Ghost becomes entangled in a complex and convincing plot involving the CIA. Kim Cattrall and Olivia Williams turn in very good supporting performances as, respectively, Lang's mistress/assistant and his wife. The opening images of the film are pure cinematic genius.
BROKEN EMBRACES. Director Pedro Almodóvar is in top form in this film, released in 2009 but not screened locally until 2010. Set in 1992 and 2008, the film follows blind writer Harry Caine (Lluis Homar), who begins to deal with events that occurred in 1992 when he was a film director named Mateo Blanco. Cast in his film's lead is Magdalena (Penélope Cruz), who lives with rich and ruthless financier Ernesto (José Luis Gómez). Mateo's attempts to free Magdalena from Mateo have tragic consequences that Harry has repressed. Cruz and Homar are both excellent, along with the rest of the cast.
THE SOCIAL NETWORK. This depiction of the beginnings of Facebook from director David Fincher is a wonderful hatchet job on Facebook founder Mark Zukerberg, portrayed perfectly by Jesse Eisenberg. Socially and politically astute, the film did not make the director and screenwriter Aaron Sorkin friends of Zuckerberg. Among the good supporting performances is that by Justin Timberlake as Napster co-founder Sean Parker. Eisenberg will garner an AA nomination, as will the film, director and screenwriter. (If you missed it, The Social Network returns to the Minor this weekend.)
PLUS:
127 Hours.
The Girl with the Dragon Tattoo / Who Played with Fire / (and) Kicked the Hornet's Nest.
I Am Love.
The Secret in Their Eyes.
The Road.
HONORABLE MENTION:

The Last Station.
Shutter Island.
An Education.
The Kids Are All Right.
Let Me In.
WORST FILM OF THE YEAR: In a year that saw no scarcity of pitiful films, one stands out: Sex and the City 2. This unfunny, disgusting exercise should have been titled Sex and the Ugly American.
Continuing
BLACK SWAN. Darren Aronofsky's latest features Natalie Portman and Mila Kunis competing for the top spot in the New York City ballet's production of Swan Lake. Sounds innocent enough, right? Rated R. 109m. At the Minor.
THE CHRONICLES OF NARNIA: THE VOYAGE OF THE DAWN TREADER. Prince Caspian, the Prevensies and the rest must save Narnia from unfathomable doom. Three down. Four to go. Rated PG. 115m. At the Broadway, Fortuna and Mill Creek.
THE FIGHTER. Marky Mark and Batman settle their differences so they can train for an historic title bout. Rated R. 116m. At the Broadway and Mill Creek.
GULLIVER'S TRAVELS. A reimagining of a classic tale. Jack Black finds himself as a giant among men in a foreign land in this giant flop. Rated PG. 87m. At the Broadway, Fortuna and Mill Creek.
HARRY POTTER AND THE DEATHLY HOLLOWS PART I. The final chapter begins! If you can't wait for Part II, the script is available in book stores everywhere! Rated PG-13. At the Broadway.
HOW DO YOU KNOW. Paul Rudd and Owen Wilson battle for the affections of old, washed-up Reese Witherspoon. Rated PG-13. 121m. At the Broadway.
LITTLE FOCKERS. You met the parents. You met the Fockers. If you're still paying attention, here's some cute kids and more hijinks! Rated PG. 98m. At the Broadway, Fortuna and Mill Creek.
THE SOCIAL NETWORK. The dramatic story of the birth of Facebook will make you want to click "Like." Rated PG-13. 121m. At the Minor.
TANGLED. Disney checks the Rapunzel box off its "fairy tales to animate" list with its latest kid-seducing 3D computer generated release. Rated PG for brief, mild violence. 100m. At Garberville.
THE TOURIST. Johnny Depp and Angelina Jolie do Europe and get caught in a game of cat and mouse that you'll want to forget. Rated PG-13. 103m. At the Broadway and Mill Creek.
TRON: LEGACY. If you see one movie starring Jeff Bridges this holiday season... uh... see below. Rated PG. 125m. At the Broadway, Fortuna and Mill Creek.
TRUE GRIT. The Dude conjures The Duke in the Coen Brother's latest outing. You decide who's Grittiest. Rated PG-13. 110m. At the Broadway, Fortuna, the Minor and Mill Creek.
YOGI BEAR. Mr. Ranger is not going to like this. And neither will you. Rated PG. 83m. At the Broadway, Fortuna and Mill Creek.