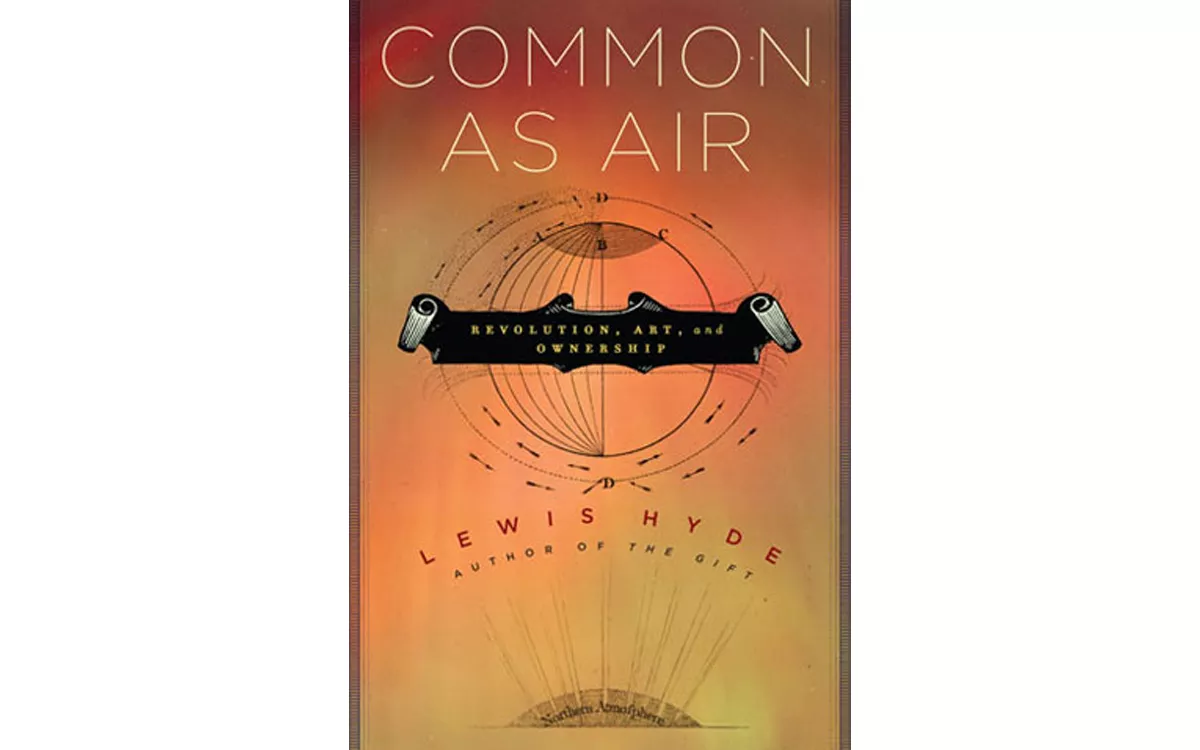 By Lewis Hyde - Farrar, Straus and Giroux
Common As Air: Revolution, Art, And Ownership
Lewis Hyde is one of those non-famous writers who is eagerly read by the famous with bigger audiences (ecologist Paul Shepard is another). So as a kind of preview of ideas that others will eventually repackage, here's the undiluted original.
Calling Hyde original is ironic, given one premise in this book, which is that almost nothing is really original: Everybody "stands on the shoulders of giants" (as Newton famously said, though he stole the phrase).
For Hyde, that idea is both a premise and the desired outcome: that after being expressed, ideas are no longer the sole property of anyone. They are for the good of all -- for others to use and build on.
This, Hyde reminds us, is the Constitutional reason for copyright -- to "promote the Progress of Science and useful Arts." It is to encourage innovators, but also to make things available for what Hyde calls the cultural commons. His support for this is in a kind of Zinnian alternate history, especially in the views of -- Tea Partiers beware! -- the Founding Fathers, Benjamin Franklin in particular. Hyde shows how to them the free flow of information and invention was not abstract -- access was often subject to monopoly in the 18th century, but it was necessary for the commonwealth they intended to make of America.
In his prized earlier book, The Gift, Hyde liberated writers and other artists from feeling that if they didn't write solely for money, they are blockheads. Talent is a gift, and the fruits of talent are gifts to others and to posterity.
In this book he looks at this from the public point of view. This book is especially relevant now because of new complexities: On the one hand, the Internet enables file-sharing as well as cutting and pasting anything, and computers enable sampling of other people's original songs and art. And on the other hand, big corporations have pursued tighter copyright protection over more things (like genes, and even elements of somebody else's body) while courts increasingly interpret law to favor absolute private rights, leading to the virtual abandonment of "fair use" protections.
Hyde doesn't deny writers etc. the right to make a living from their work. He is arguing essentially for balance, which today is about as radical as you can get. All of this forms the topic, but the pleasures of this book are in the journey -- the history, the stories (like the "folk tradition" Bob Dylan got many of his songs from) and simply Hyde's unique writing voice. Along the way you will learn how Franklin studied the Gulf Stream, the meaning of "lucubrations" and why James Joyce is in danger of disappearing from literary history.