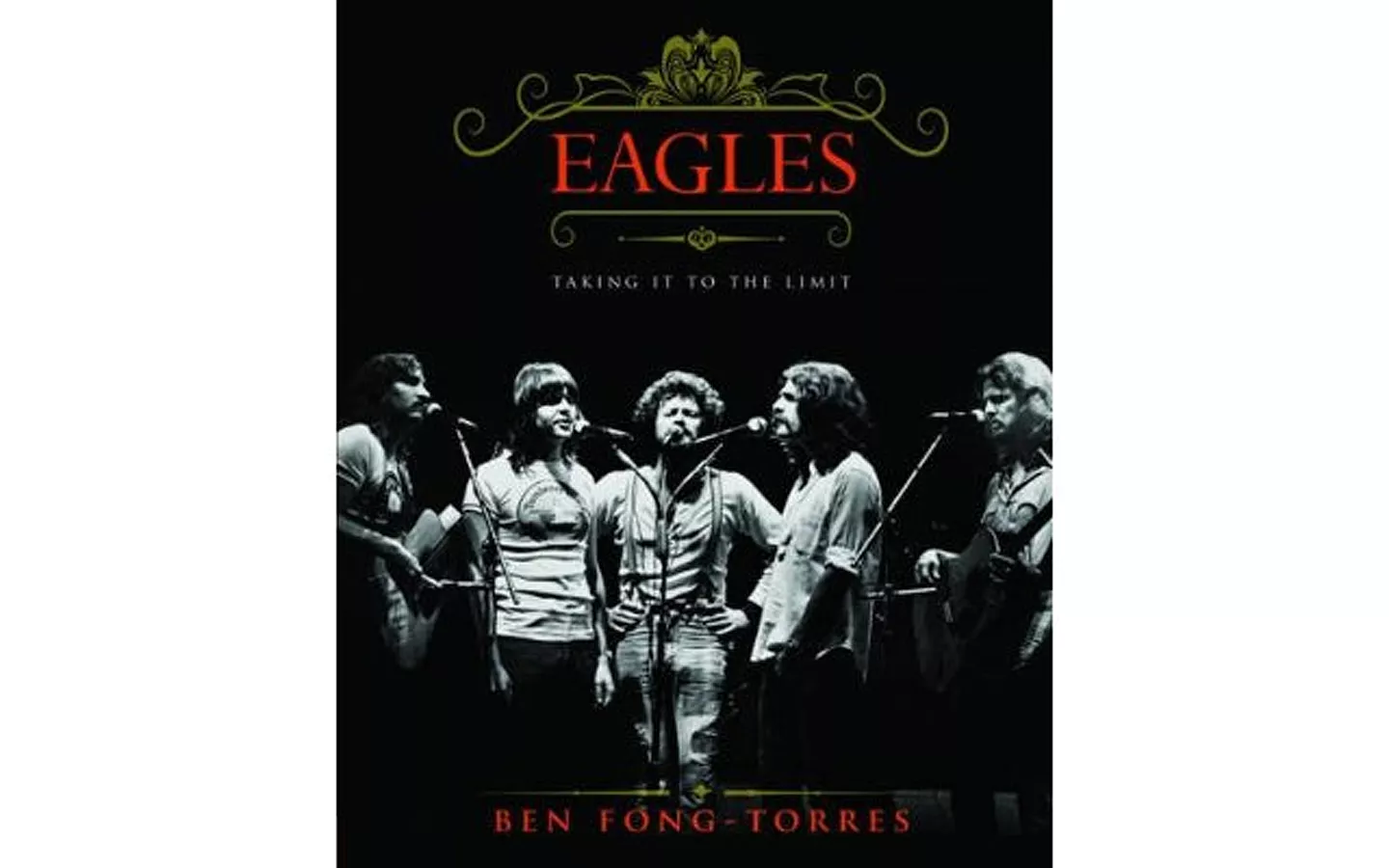 By Ben Fong-Torres - Running Press
Eagles: Taking It To The Limit
Jackson Browne's recent appearance in Arcata reminds us that the California stars of the 1970s are still around and remembered. I may have witnessed their collective apex when Browne, Linda Ronstadt and the Eagles played at the Capitol Center in Washington, DC, in a benefit for the presidential campaign of Linda's boyfriend, Jerry Brown, in 1976. They looked like they might rule the country as well as the music charts. (Afterward at the press reception, the once and future Governor of California walked across the room with his entourage, stopped directly in front of me and spake unto me the immortal words, "Where's the food?")
The band known as the Eagles (though officially they are just "Eagles," as one of them tried to explain early on to Steve Martin: "The Eagles, yeah, good name." "No. Eagles." "Right -- the Eagles." "No. Eagles.") formed 40 years ago, which is the occasion for this bio by journalist Ben Fong-Torres, a star himself in those days for Rolling Stone. Their first hits were in 1972 (Browne's "Take It Easy," "Peaceful Easy Feeling"). After Desperado, Hotel California and The Long Run, their most recent chart-topping album was in 2007. And it may not be their last.
Merging country and rock was a slowly forming trend in 1971, but the Eagles made it big time. Though they largely defined a style identified with California, none of them were from the state. What they did have in common was also shared with many others in their precise early Boomer age group: The Beatles changed their world. "I would ... listen to the Beatles' records every morning just to get me through the day," said Don Henley. He and Glenn Frey had their innocent Lennon-McCartney period when they lived together and wrote some of the best Eagles songs. But in the long run there was conflict, paranoia and raging egos, accompanied however by a perfectionism that kept their songwriting and musical standards high.
Fong-Torres' text is predictably well-written, more narrative than critical. There are lots of photos, mostly of the band. The Eagles started as Linda Ronstadt's backups, and their early success was partly due to the songwriting of Browne, J. D. Souther and others. They acknowledge this, but it's not reflected in the photo selection (just one unflattering image of Linda).
The book brings back that sun-drenched era of excess -- sex, drugs and rock & roll, but also emotions that became songs that became emotions. The band added and shed members, fell apart entirely, and like some other bands that swore never to reunite (The Police, for instance), they of course did, now spending more time before shows on exercise bikes than with hash pipes.