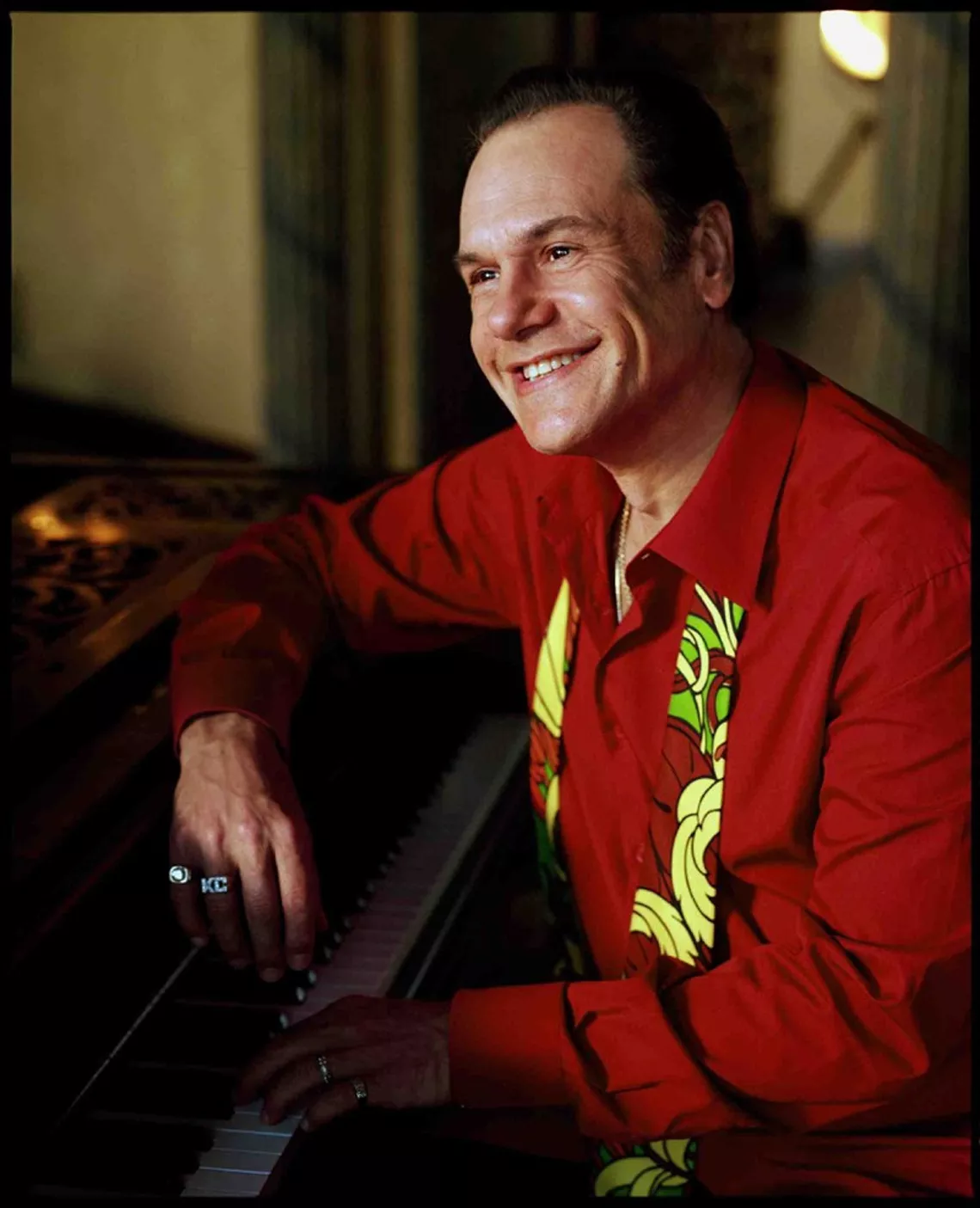 In 1964, Bob Dylan prophetically exclaimed that "The times they are a-changin'," and a nation of disenfranchised youth believed him and reacted. In 1991, Kurt Cobain sarcastically declared, "Here we are now, entertain us," and birthed a sea of flanneled cynicism that still hasn't found justification to get off the couch. Similarly, in 1976, Harry Wayne Casey authoritatively commanded, "Shake, shake, shake... shake, shake, shake... shake your booty," causing America to get down with a fervor that shook the foundations of Western Civilization to its very core. We have yet to recover -- and we don't want to.
Truly, in the landscape of American popular music, there are a select handful of artists who can claim to be the spokespeople of their respective generations. To capture the mood of society in a simple, accessible lyric is a skill that countless songwriters have attempted to hone -- few have succeeded. The question has been pondered by many: Is Harry Wayne Casey (you probably know him as "KC" of KC and the Sunshine Band) the greatest songwriter of his time? Well, judge for yourself when he shakes the Arkley Center for the Performing Arts on May 8 at 8 p.m. Tickets are $55. If you attend, I'd advise against sitting in the Ark balcony's first row. There's no telling what the sounds of the Sunshine Band will force your feet to do, and you don't want to topple over the edge.
What separates the master wordsmiths from the pretenders? Let's take a look at Harry Wayne Casey's immortal dance instructions. Now, Casey could have settled with a single "shake" before his "booty." But it was his bold decision to not settle for what was, at the time, the conventional shake/booty ratio that etched his name in the history books and in your heart. Try to put yourself in his boogie shoes on that fateful day when the course of musical history was altered. As the mad lyrical scientist agonized with pen and paper before him, the revelation struck. One "shake" was not going to save the world! So he threw on another. And another. And another! Some called him crazy, but Casey knew what America wanted, no, what America needed!
The repetitive formula proved successful as is evidenced in other Sunshine Band hits. Of course you remember, "Do a little dance... Make a little love... Get down tonight... (wait for it)... Get down tonight!" Or who could forget, "That's the way, uh-huh uh-huh, I like it, (here it comes) uh-huh uh-huh." Uh, one more, "I wanna put on, my my my my my boogie shoes." Okay, that's all the songs of his I actually know. The lesson here is, of course, if it ain't broke, don't fix it. Clearly, it ain't broke.