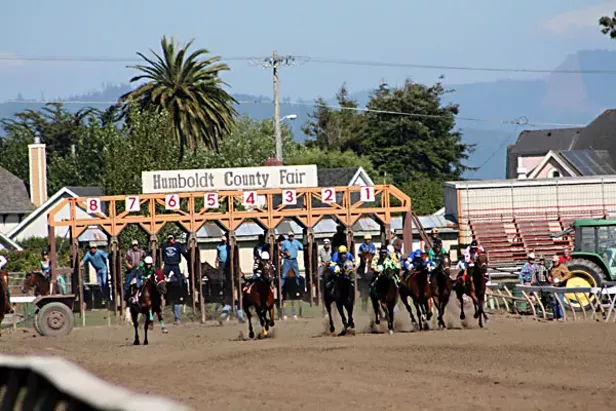 And they're off! Horses leave the starting gate at a 2008 Ferndale Race.
Jockey Danny Boag in the winner's circle after a race in 2008.
Humboldt County Fair General Manager Stuart Titus.
Former jockey Danny Boag, now serving as stall manager for Ferndale Races. Come race time, he'll work as a jockey's agent.
Danny Boag nears the finish line in first place in 2008 race.
Oregon trainer Nancy Klapatch's horse, Black Magic.