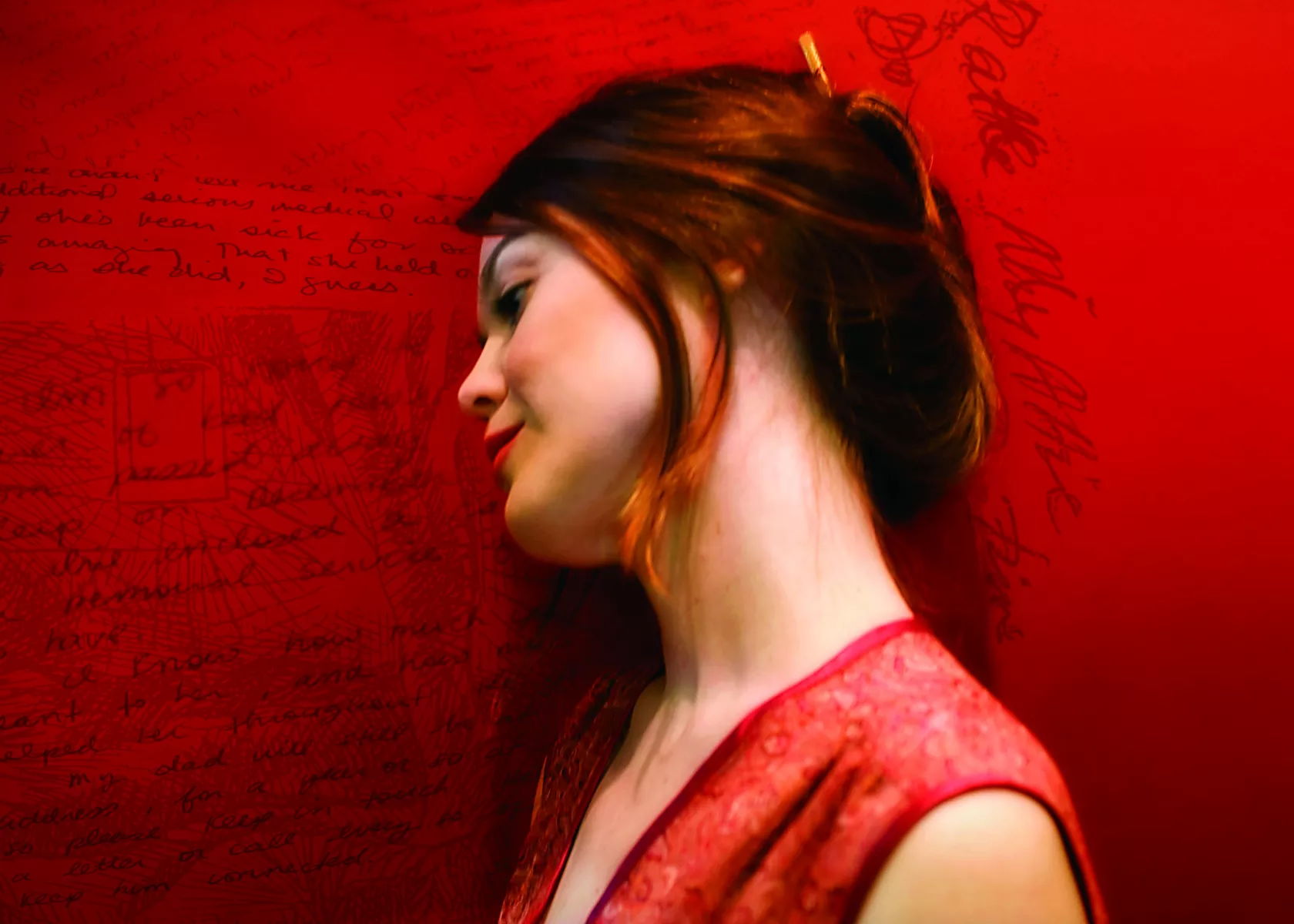 Lila Nelson has always been sophisticated, witty and urbane. Since leaving Humboldt for Oakland a couple of years ago (has it been that long?) she's become a bit more urban. She returns this weekend with The Fret and The Fray, an album full of new songs and a new band, The Job.
The album title is buried in a number called "Tomorrow." The music starts mellow before building to a frantic chorus reflecting the pace of modern times. The lyrics voice an urban complaint, "We can't see the sky for the street lights," completing the thought, "and we can't seem to try, for fear that we might make it, just to break it." Her conclusion: "We can't see today for tomorrow."
The feel overall is lively, less folky than before, more rockin'. "We recorded the album live, that was the beauty of it," she said calling from Oakland. In part because the recording sessions took place in Portland, home base for producer Sebastian Rogers from Come Gather Round Us, most of the musicians were Portlanders. "In Portland, everybody is in like 25 bands," noted Lila. "Sebastian coined a phrase, 'We're all in the same band.' He has a tattoo of that on the back of his neck."
The end result is a different feel, like she's part of a band instead of a songwriter backed by a few friends. "That's exactly what I wanted," she said. "Mission accomplished. Now we're translating that to these Bay Area musicians, The Job -- that has been another adventure."
Before Lila and company play in Arcata Friday, she's heading north to Washington and Oregon. In Portland, her show will feature many guests who played on the record -- but not Rogers. He's, as you might say, otherwise occupied. He and his Come Gather partner Catherine Feeny have been in New York City at Occupy Wall Street for months and plan to stick with it at least until Christmas. Lila stopped by to see them and check out OWS when she was on the East Cost recently.
"It was crazy over there," she said, "but not crazier than Oakland." Her Oakland digs are "right up Broadway" from Occupy Oakland. "We went down the night after the camp was raided -- that was the night when all of the shit went down, the first night they started tear gassing. I was standing right in front of the officers, so I got gassed. It was like inhaling nails. It's been an action-packed few weeks."
She's actually looking forward to getting out of town for some touring with her new musician friends. "They're called The Job because their first names are Jimi, Otto and Brandon -- and that was the first ting that came to mind." (That's Jimi Mitchell on keys, Otto Huber on drums and Brandon Essex on bass.) "We all find the name funny because it's so hard to be a musician and get paid lately, and you basically have to find a job -- so it works on so many levels. They're all jazz players, which I love -- because jazz musicians are smart." And urbane.
Lila Nelson and The Job play at the Arcata Theatre Lounge Friday, Dec. 9. Doors are at 8:30 p.m. showtime at 9 with The Trouble opening. Tickets are $10. Details at www.arcatatheater.com. Listen to The Fret and The Fray at lilanelson.bandcamp.com.