Shots! Shots! Shots!
Getting vaccinated for COVID-19 is key to keeping live event venues open and safe. Sign up at www.myturn.ca.gov and check local pharmacy vaccine appointment availability at www.vaccines.gov.
Questions? Call the Humboldt County Joint Information Center at (707) 441-5000.
Eureka Fringe Festival
When: Wed., Sept. 25, 8-11 p.m., Thu., Sept. 26, 5-10 p.m., Fri., Sept. 27, 4-10 p.m., Sat., Sept. 28, 3-10 p.m. and Sun., Sept. 29, 2-5:15 p.m. 2019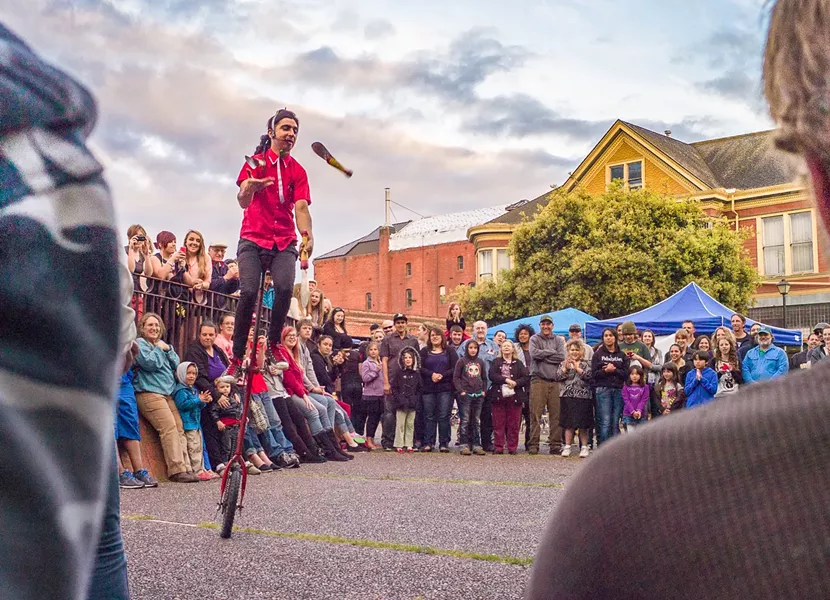 Humboldt County is home to more performing artists per capita than just about anywhere in the United States, Eureka Fringe will be an homage to the that! Come enjoy shows that are experimental in style, subject matter, and length. Performances will take place at various locations throughout Old Town and Downtown Eureka, kicking off with opening celebrations on Wednesday September 25th, going through Sunday September 29th. Check out the full schedule of performances on our website. Tickets can be purchased online or at The Eureka Visitor Center.
Price: $5-$10