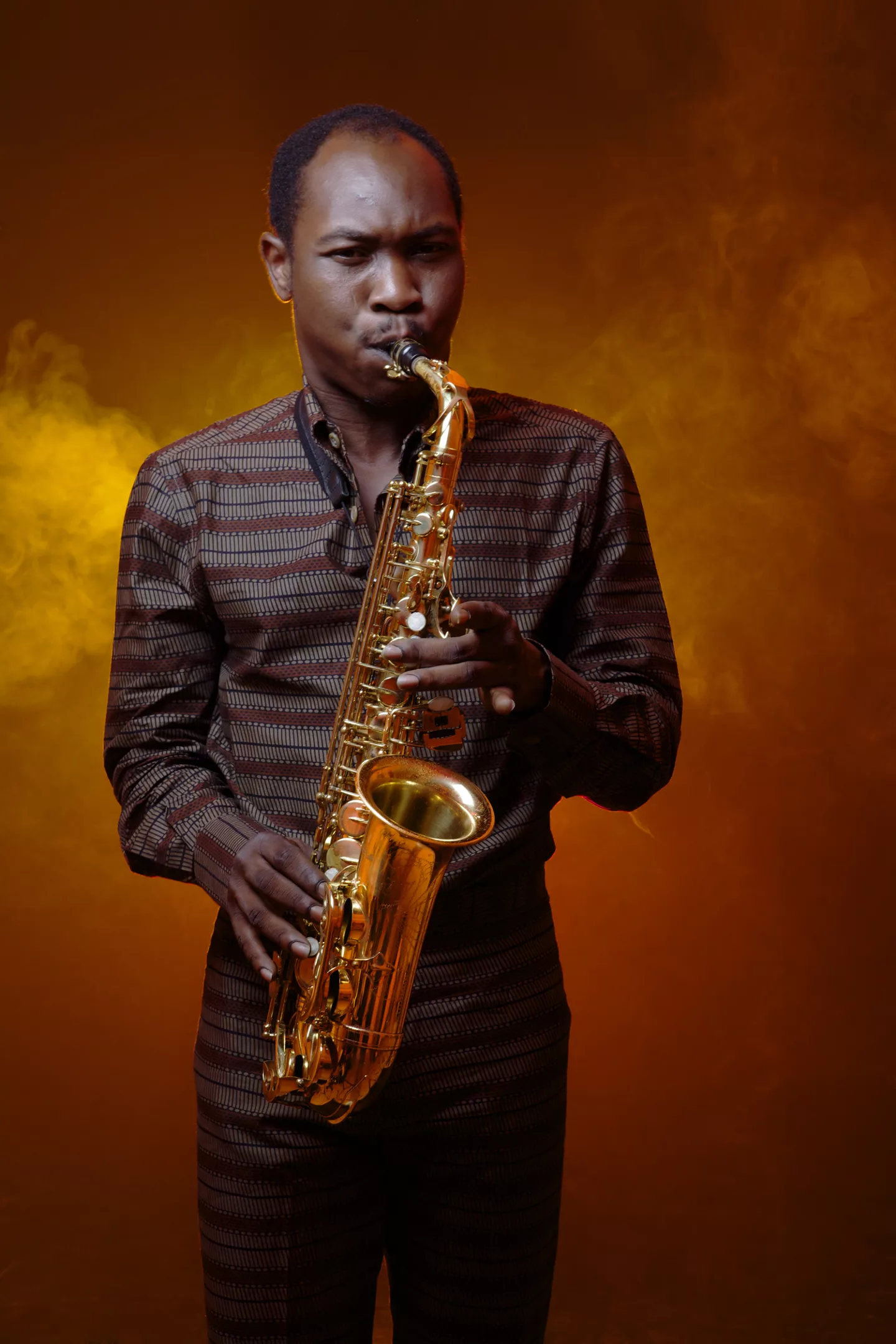 courtesy of the Mateel
Seun Kuti
July brings the summer sun, at least some days, and summer festivals, lots of them.
The biggest is the Mateel Community Center's annual bash, Reggae On The River, sole survivor of SoHum's Reggae War. The Mateel crew is ready to roll July 16 and 17 at Benbow Lake State Recreation Area with an even fuller fest than last year and some important changes. For the first time Reggae will split the action between two stages at either end of Benbow, so, for example, Saturday night you must choose between Ky-Mani Marley and Gramps Morgan on the Redwood Stage and HR from Bad Brains on the River Stage. Sunday, Fela's son Seun Kuti and his dad's band Egypt 80 close the fest with Afro-funkiness on one end, while Roots Underground plays reggae on the other. Others among the 30-plus acts to watch for: the new SoHum soca band Ambush Saturday morning, local reggae faves Ishi Dube and Jah Sun Sunday afternoon, Polynesian reggae star J-Boog and S.F. Third Wave ska band The Impalers, both on Saturday, Tony Rebel and Queen Ifrica on Sunday and all-female multiculti vocal group Zili Misik playing both days. Another big improvement: The hump is gone. If you've been to Benbow, you know what that means: better stage views.
The Fourth of July brings music to the streets in Arcata and Eureka; read about that in this week's calendar. Then the 3rd Annual Mad River Summerfest takes place Saturday, July 9, at Pump Station No. 1 out West End Rd. Musical acts include Mr. Festival Ishi Dube, Moo-Got-2, Speakeasy Saints, Kulica, The Miracle Show, Sierra Rose Band and a few more all-local acts. They'll have fun stuff for kids, a skate ramp and disc golf for the sporty crowd, beer and food. Proceeds benefit a worthy cause: Friends of the Annie and Mary Rails/Trails.
That same Saturday (July 9, 5-7:30 p.m.) Sequoia Park Zoo hosts the next in their Twilight Summer Concerts with a collection of ladies: Anna Hamilton, Lyndsey Battle, April Mae, Sarah Torres and Michelle, plus the requisite food, beer, wine and kids activities.
The 33rd Annual Humboldt Folklife Festival runs a full week, July 17-23, starting with Sunday's ramped up Annie & Mary Fiddle Fest in Blue Lake's Perigot Park with Striped Pig Stringband, No Good Redwood Ramblers, Clean Livin', Lonesome Roses, Real String Vocal Quartet and The Bayou Swamis.
That's followed by a pair of indoor concerts: Women Songwriters on Monday and Jazz Night on Tuesday with The JTs, SquarPeg and Miles Ahead, both at Dell'Arte's Carlo Theatre.
Then things head out back to the Rooney Amphitheatre with Country Night on Wednesday featuring Cadillac Ranch, The Country Pretenders and Huckleberry Flint; Bluegrass & Beyond on Thursday with Wet Fez, Clean Livin' (again), Compost Mountain Boys and Kindred Spirits.
The Festival moves to Arcata Veteran's Hall Friday for a Barn Dance with Striped Pig (more on that elsewhere in Muse). Then it's back to Dell'Arte and vicinity for Saturday's All Day Free Fest with workshops, jam sessions and 20 plus acts on two stages including The Blushin' Roulettes, Rooster McClintock, UKEsperience, Berel Alexander, The Delta Nationals, Kenny Ray and The Mighty Rovers, The Trouble, Old Dog, Jeff Landen and many more.
That Saturday, July 23, is one of those too-much-music-to-take-in days. Starting that afternoon and going into the evening, Missing Link Records presents their 2nd Annual Jefferson State Old Time Revue featuring "riverboat soul" by Pokey LaFarge and the South City Three. Others include The Dust Busters from Brooklyn, Lana Rebel, The Brothers Comatose and locals The No Good Redwood Ramblers and Striped Pig String Band (again),
There's also another Twilight Summer Concert at the zoo that evening, this time with The Bump Foundation laying down the funk.
Down in SoHum that same Saturday, the politically active folk-rock duo Indigo Girls plays a benefit for Siskiyou Land Conservancy at the Mateel.
It's also the day for the annual firefighter's benefit Roll on the Mattole at Mattole Grange with none other than the Prince of Polyester David Lindley headlining, plus politi-eco-songwriter Jim Page, jammers Something Different, local rockers The NPK, The Deadicated Maniacs, To Life and Lyndsey Battle. All that and the annual Firefighters Challenge, plus fun for kids (who get in free if they're under 12).
July 23 is also the first day of the 18th annual Trinity Tribal Stomp, a two-day camp-out hippie fest in Junction City Park, way out Hwy 299. Saturday they have St. Croix reggae by Midnite, a sax/kora combo with Charles Neville and Youssoupha Sidibe, jamband Jemimah Puddleduck and Humboldt's own Woven Roots. Sunday there's blues by Anders Osborne and Roy Rogers, soul by G-Love and Special Sauce plus Alice DiMicele Band, Clan Dyken, Ma Muse and more.
In the clubs: Humboldt Brews has swampadelic funksters 7 Walkers Thursday, July 7, with Dead drummer Bill Kreutzmann, New Orleans songwriter/vocalist Papa Mali, bassist George Porter Jr. from The Meters and multi-instrumentalist Matt Hubbard. Mike Pinto Band is up from San Diego that night to play some reggae/surf/rock at Jambalaya.
Riverwood Inn continues its role as home of the blues Saturday, July 9, with Karen Lovely, a southern Oregon blues belter who garnered a handful of nominations in this year's Blues Music Awards.
Saxomaniac Skerik, bassman Brad Houser and rhythmatician Mike Dillon, aka The Dead Kenny Gs, haunt the Red Fox Thursday, July 14.
Jambalaya goes electro Friday, July 15, with World Famous bringing in Love & Light from Tahoe plus Hypha, Zanapod and Cacao.
So, get out and have fun in the sun, or in the dark.