A recent post on Humboldt County Craigslist captures a certain Arcata mentality so perfectly, it's as if a whole subcommunity has been projected through a mystical necklace crystal and channeled into the cold binary world of the Internet.
"FOUND: Dreadlock (Arcata Marsh)," reads the title. Click and you get the following story:
"I was walking at the marsh and I found a dread with a feather attached out by Klopp pond. If you lost your dread and you think it is your[s] please text me ... . If you can identify hair color and type of feather that would help me get it to its rightful owner."
If the post is genuine (and oh how I hope it is), then what information can we glean? First, someone's dreadlock fell off while at the Arcata Marsh. Not shocking given the town's dread proliferation and the tensile strength of matted clumps of dead hair. More interesting is what it suggests about the person who posted the message, namely that this is someone who a) saw a matted clump of dead hair (with a feather in it) on the ground and decided to pick it up and take it home; b) is trying to return said clump to the person whose head it abandoned; and best of all c) is worried that someone else might try to claim a stranger's hair clump for himself.
Even if the post is phony (messages left at the number listed in the post were not returned), it's still hilarious — maybe even brilliant. And what's amazing about Humboldt Craigslist is that it's littered with such gems. Tucked in among the couch ads, the pet listings, the tawdry booty calls and the semiliterate manifestos you'll find little windows into the lives of people living here.
There's a legend about Ernest Hemingway (probably false but still worth repeating) that goes like this: While having lunch with some fellow authors, Hemingway wagered them $10 apiece that he could tell a complete story in just six words. Skeptical, they took the bet, and Hemingway wrote the following words on a napkin: "For sale: baby shoes, never worn."
Note that the six-word story is not only a poignant little window into tragedy; it's in the form of a classified ad. Drama is inherent in any marketplace, anywhere you find people exchanging money, goods, services and ideas. And with Craigslist, the number and variety of transactions is virtually limitless. In the 18 years since its humble beginnings as an email list belonging to a San Francisco man named Craig Newmark, Craigslist has transformed from a simple classifieds website into a for-profit company with more than 700 local websites — including our own Humboldt-specific version — in 70 countries.
People here in Humboldt County often turn to Craigslist when they want or need something, be it money, a job or an apartment; sex, companionship or drugs; a forum for venting, a new home for their cats or full-size, four-wheel-drive pickup truck for less than $5,000.
In many different ways, Humboldt exposes itself on Craigslist. And there's a lot to be gleaned from its clearinghouse of desires.

Kiss Tribute Band Seeks Members (Eureka or surrounding area)
I am a Gene Simmons impersonator in Eureka, and am trying to start a Kiss tribute band. Currently we need lead guitar, rhythm guitar, and drums. I play bass, and do vocals.

Musicians must be willing to wear full Kiss costume/make-up, and be ready to give audiences an authentic Kiss show experience!

Men and women welcome. Sobriety is a must.

Personal information: I am transgender, and currently transitioning from male to female. If this is offensive to you, you should probably find someone else to play music with.

If you'd like to audition, or have any questions, please call me, Cheri ... .
Cheri "Simmons" Lemos' obsession with the band Kiss began when she was 12 or 13, about the same time when she realized that she's female. Now 18 and a senior on independent study through Eureka High School, Lemos didn't come out publicly as female until last year. She said that harassment and gender confusion made school miserable until this year, when she finally felt comfortable in her own skin. She's even more comfortable onstage wearing the platform boots, spiked leather bodysuit and devil-mime face makeup of fire-breathing Kiss vocalist Gene Simmons.
"What kinda led to Kiss was my grandma told me my tongue was just as long as Gene's," Lemos told the Journal. The Eureka native had been listening to bands like AC/DC, and her grandma noticed that she liked dressing up in elaborate costumes. So she suggested impersonating the theatrical 1970s rocker/bass guitar player known for spitting blood and wagging his long tongue. "She thought it would just be a hobby for me," Lemos recalled. "Well, it's not a hobby. It's a career."
So far she's done her Gene Simmons act at Eureka High talent shows, atop a homecoming parade float, and at Eureka's Arts Alive!, where she charges a dollar to get a photo taken with her. She even did her act at the Jambalaya in Arcata, but she's had no luck assembling a backup band, and the opportunities for solo gigs are few and far between. So she turned to Craigslist.
"If you're looking at the photograph [in the ad], that is me," Lemos said proudly. "That's my real tongue. I do the whole thing — full costume, full makeup, I breathe fire, I spit blood."
She has spent hours studying the costumes and watching old performances. She's seen the band in concert twice, and when The Original Kiss Army cover band came to the Blue Lake Casino in 2011, Lemos was behind the stage watching every minute. She said she likes Kiss because, unlike other bands, it gives you your money's worth by putting on a real show.
Lemos, who will graduate next month, lives in Eureka with her dad, stepmom, younger brother and younger stepsister. Her dad, she said, wasn't completely supportive of her being transgender until recently. At one point she gave him an ultimatum: "I threatened to kill myself," she said. "I told him, 'You can have a live daughter or a dead son.'" He came around.
Lemos isn't optimistic about building a career here in Humboldt County. She may eventually move back to the Bay Area, where she lived briefly. Or maybe somewhere else. "I'm trying to figure out where the biggest audience I could reach would be," she said. For now, she's using Craigslist to keep searching for her Paul Stanley, her Ace Frehley, her Peter Criss — and her audience.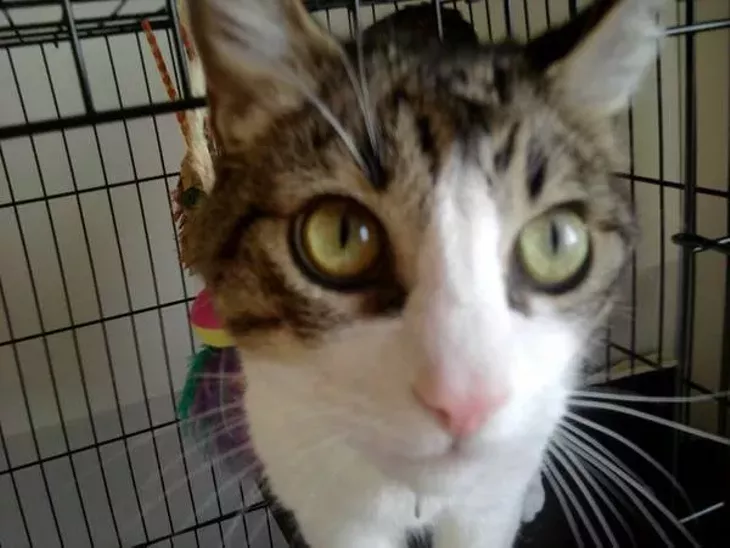 32 slides
Humboldt County is large; it contains multitudes. If you ever doubt this, browse the local Craigslist and marvel at the variety of human experience on display.
Over here, in "missed connections," is a man pining for romance: "I saw your beautiful wispy bangs for the first time in the roller rink," he writes. And here's a woman charmed by a butcher at Wildberries: "You sold me some awesome king salmon the other day. ... I really like your sideburns and dimples. Hope you see this! I'll rock your world!"
Over in "rants and raves," someone is hurting.
just had to get this out. depressed. depressed depressed depressed stressed and depressed. life sucks. only downs, where are the ups?
In the "barter" section, a more acute pain:
broken tooth - $150

waiting for a root canal, can't stand the throbbing, someone please have mercy. I've got $150
Elsewhere in "rants and raves" you'll find diatribes peppered with casual racism and homophobia, gripes about local businesses, frustrated screeds from victims of petty crime and the occasional "buyer beware" emanating from the dark corners of the black market:
"Hey guys," reads a warning from a burned prostitution customer. "Watch out for this drug using bitch. She is a thief and will steal you blind! Stay clear of her and choose someone else, she's not even a good fuck."
But before you write off the site as a dumping ground for sin and misery, keep looking. You may find the Eel River woman who's offering duck or chicken eggs (or meat) in exchange for "fresh vegetables, spinach, bread or dark chocolate chip cookies (or dark chocolate anything)."
Or you may find something bizarre and fascinating — a rodent owner looking for rats with mismatched eyes; a woman selling pairs of her used panties for $35 apiece and shipping them in sealed plastic bags; or perhaps, in the "creative services" section, you'll stumble upon 1,300 words of the Cormac McCarthy novel On the Road, transcribed with a lot of typos, very little punctuation and zero explanation.
Curious, we tracked down the creator of that last one via email and got the simple explanation: typing practice for a man with no word processing program. "As for McCarthy," he wrote, "there's a rythem [sic] that 'The Road' has. It sounds artsy, I know, but my digital dexterity has never been better."

Craigslist is understandably popular among people who are new to the area and looking to acquire a few things — a job, furniture, friends — and those looking to offload some items on their way out.
Jim King recently moved from Shasta County, where he'd been a counselor for troubled teens, to Eureka, where his new wife was born and raised. The two were blending their families, and with three kids apiece that meant a Brady Bunch-sized clan to support, with only his wife's office manager paychecks for income.
Their plan, which they'd been working on for a year and a half, was to start a consignment store selling designer clothing for women. But whenever they got ready to make a down payment on a storefront, some financial setback would pop up. First it was divorce-related legal fees. Then the transmission went out on one of their cars; replacing it cost $3,000.
They needed money, quickly. And so a few weeks ago, King put up an ad on Craigslist. "Only $20 to mow your lawn!" it said. And beneath the headline was a marketing masterstroke: a picture of him, his wife and their six kids, ranging in age from 3 to 15, gathered around a stump in a redwood forest. They're all dressed in blue jeans and blue shirts, and they're staring straight into the camera as if hopefully waiting for a response to the ad.
"I'm currently 'between jobs' and trying to feed my family," the ad reads. King offers to mow, trim, weed-eat and clean sidewalk weeds.
The ad has been working. "I'm getting such a good response that I'm thinking of scrapping the idea of a consignment store and doing this instead," King told the Journal recently. When we reached him, he'd just gotten off the phone with an older Fortuna woman who's no longer able to do her own yard work. She told King that she wouldn't have called if not for the picture of his family, which he'd been reluctant to include. But his wife insisted, saying the photo would prove he wasn't someone unreliable just looking to score drug money.
King said he knows that if he keeps doing yard work he'll have to incorporate as a business and start paying taxes. But in the meantime he's grateful for the work. "This has definitely been a blessing for our family, and it's getting us by right now," he said.
Others search for less tangible, more elusive things — someone to play pingpong with, or go abalone diving, or "take a walk through the multiverse" with experimental astrology. One man recently moved to McKinleyville to be with his long-distance girlfriend of five years. After serving 8 ½ years in the Air Force, where he was an aircraft mechanic, the man (who hasn't given his name) was medically discharged last November due to a chronic intestinal illness. Here in Humboldt, he's been having trouble adjusting to life without the structure and camaraderie of the military. One night when he couldn't sleep, he reached out via Craigslist.
"First time with this and I think it is a long shot but I figure, why not," he wrote. In his post he said he'd just finished his first semester of college and he was looking for a job and hoping to get back in shape after putting on a few pounds. But mostly he wanted to meet some fellow veterans, get together, maybe work out, tell some stories, grab a beer.
In an email to the Journal, the man said he posted the ad because most people in Humboldt County and the rest of California "do not understand the bond developed while serving nor the loss of structure for those of us who got out."
For a lot of young people, college is the place where they find structure and form bonds. Genesis Gromlich graduated from HSU last month with a bachelor's in political science, and before she could move back to her parents' place in Ventura she desperately needed to unload some of her meager belongings.
"It needs to GO! Offer me anything!" said the ad she posted last week. She included pictures of a TV stand, a cheap desk lamp, a couple piles of clothes, a yoga mat, a dehumidifier and a jar of plastic kitchen utensils.
"I need money," she wrote. "Very desperately. Otherwise I might not make it back home."
Gromlich was born in Puerto Rico and spent five years living in the Dominican Republic, but in a conversation with the Journal she said it was a culture shock simply moving from the south end of the state to Arcata. Partly it was the slower pace of life, the unreliable bus service and the relative lack of amenities and things to do, and partly it was the amount of rain during her first year here. The last couple of years have been drier, which has her worried about climate change. She's looking forward to getting back to a more urban area, but she said she appreciates this area for what it is.
"Humboldt is a great place with Humboldt people," she said. "Let's hope it stays that way."

If you're looking for a snapshot of the quasi-legal status of marijuana, that, too, can be found on Humboldt Craigslist, where the crop and its peripheral products are being bought and sold fairly openly, with just token nods to California's medical cannabis laws. The best catch-all search term is "215," the number of the 1996 proposition that legalized the drug for medicinal use.
The numerical metaphor is like a tag that hangs from a wide variety of products — soils and fertilizers, bulbs and ballasts, scanners and turkey bags, pipes and vaporizers, plants and edibles, even real estate: A recent post advertises "215 property ... secluded, easy access ... virgin grow area."
Marijuana is so prevalent on Craigslist that it's frequently used as currency. In fact, it's become so common that many people feel the need to specify that they don't accept weed as payment. A 2001 Nissan Maxima, a '98 Kawasaki Ninja, a Samsung Galaxy smartphone, a tent trailer, a two-karat gold wedding ring — all were for sale last week in separate ads, and each said something along the lines of "no 215 trades."
Others gladly accept our local variety of green currency. "Prop215 4 convertible mustang Gt," reads an ad from April 30. The seller offers to trade his '99 maroon drop-top for "4-5 nice lbs of top shelf outdoor."
And of course there's a wide variety of strains of the plant itself: Purple Kush, Blueberry Headband, Green Crack and Girl Scout Cookies were among the recent offerings. Most of the recent ads were for starts in four- or five-inch pots. The Journal reached out to one seller of Blueberry Headband starts via email and he explained some of the perks of selling a quasi-legal product.
"If a customer is an asshole, I can say that to them," he said in a response email. "Nowhere in legal retail would it be fitting to text a customer, 'Never mind, bro, been waiting on you since 3:30 and I can't do it anymore.'" You might even get offered an extra $50 to keep waiting, he added.
"Don't get me wrong," the guy wrote. "Craigslist isn't just for shady transactions discussed over open trunks in the southeast corner of the Target parking lot. It's also a good way to make $45 dollars off of the left handed, mismatched set of golf clubs ... that you found in some downtown Eureka alley. ... You might also be offered a shot of inexpensive whiskey when you go to drop it off!"
At the end of his email, the guy revealed that his little anecdote about waiting for a customer was not hypothetical. "Dude's girlfriend just hit me up with the $ plus the extra $50," he wrote. "Gotta go make some rent."

Lots of things can be found on Humboldt Craigslist. Want a pit bull? There's tons of those. Been jonesing to trim some guinea pig toenails? A lady in Arcata can make that dream a reality. Maybe you want a big pile of single socks, some used tractor tires or a parrot named Richard. Or perhaps you'd like to cozy up to your computer and read some semi-coherent manifestos about communism, chemtrails and fluoride, preferably typed in all caps.
Regardless of what you're looking for, if you spend enough time on Humboldt Craigslist you'll develop a new appreciation for the vast, vibrant and bizarre array of people and stories to be found here.