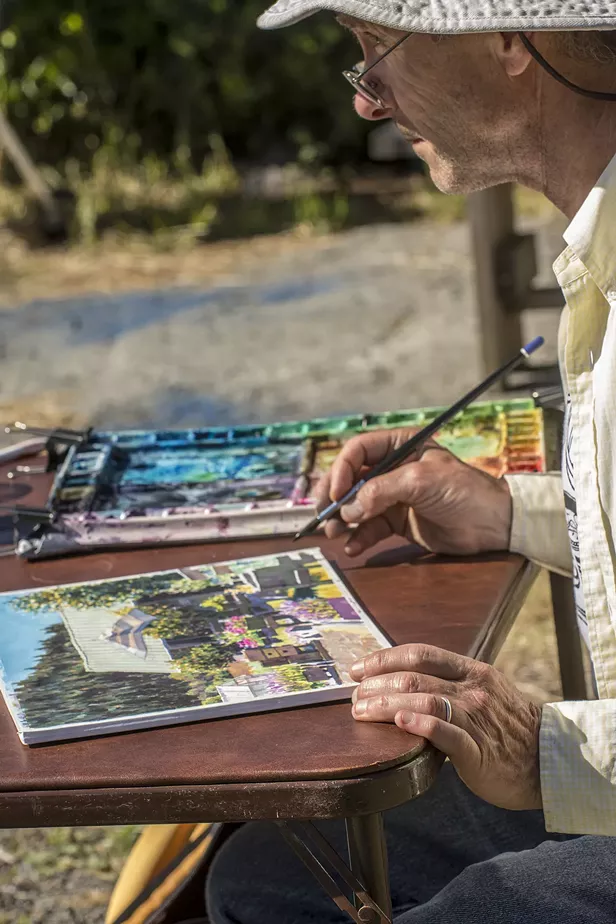 Mark Larson
Alan Sanborn, of Arcata, used water colors to capture the flowers and small store at the gateway into the nature trail.
Mark Larson
Leo Stafsnes, of Eureka, adds finishing touches to his painting of the musicians and crowd scene.
Mark Larson
A closer look at Stafsnes' painting.
Mark Larson
Artist Jim McVicker captured the crowd and the historic Graham-Long Dairy barn.
Mark Larson
After hiking the new flat 3/4-mile trail through pasture and marshland, visitors returned to enjoy the music, children's painting workshop and food.
Mark Larson
According to the NRLT's interpretive signs, it purchased the 74-acre property to enhance tidal marshland, continue agricultural production and provide public access.