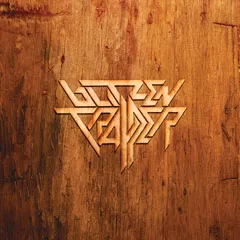 'Furr' by Blitzen Trapper
Portland's Blitzen Trapper have been kicking around the Northwest for a while. Earlier records like Field Rexx revealed a band unsure of its identity. Lo-fi noise jams alternated with bluegrass field recordings, and it seemed like they could be just another annoyingly smart-ass indie band that mistook eclecticism for creativity (Beck, what hath you wrought?)
Last year's Wild Mountain Nation found them improving and refining their sound. Lyrically, singer Eric Earley crafted a weird mix of songs that were influenced equally by Philip K. Dick and Zane Grey, and musically the band careened from short bursts of autobiographical prog pop like "Sci-Fi Kid" to the Deerhoof-like lurch of "Woof and Warp of the Quiet Giant's Hem." They also discovered their true calling as a futurist folk pop band, mixing pedal steel with synth textures to good effect on several tunes. It was a big leap forward for them.
On their new record, Furr, they've synthesized their influences even further. Earley has assumed more of a leadership role, all for the better. Though fans of their other records might miss their earlier fractured ADD sensibility, Furr more than makes up for it with consistency. In this digital age, it's a rare album that actually plays coherently as a unified sequenced group of songs, but this one does. Though they maintain a smart, good time vibe for most of the record, a few songs jettison the protective shell of cheap irony, that bane of modern indie rock, for genuine sentiment.
The title track tells the story of a werewolf in classic acoustic folk style, complete with bleating harmonica, while "Not Your Lover" betrays a naked emotion that the earlier Blitzen Trapper would not have been capable of. The ensemble arrangements of the band almost perfectly compliment the strengths of the songs. The solos are brief and to the point, and leave you wanting more.
The one major misstep is the song "Black River Killer," an attempt at a James Ellroy-type serial killer tale. Unfortunately, a glib murder ballad is a contradiction in terms, and as a singer, Earley just doesn't have the gravitas to pull it off. The jaunty tune doesn't suit the content of the song.
It's not surprising that Blitzen Trapper have recently toured with Pavement's Steve Malkmus -- they share with him a propensity for sometimes-too-clever wordplay, off-kilter ramshackle pop and ironic nods to classic rock. Every other indie rocker seems to be raiding their parents' (or grandparents') record collection these days. But if Furr occasionally does sound like Big Star with Leslie West sitting in on guitar, this is not such a bad thing.
Note: Blitzen Trapper plays at the Red Fox Tavern Wednesday, Dec. 3.