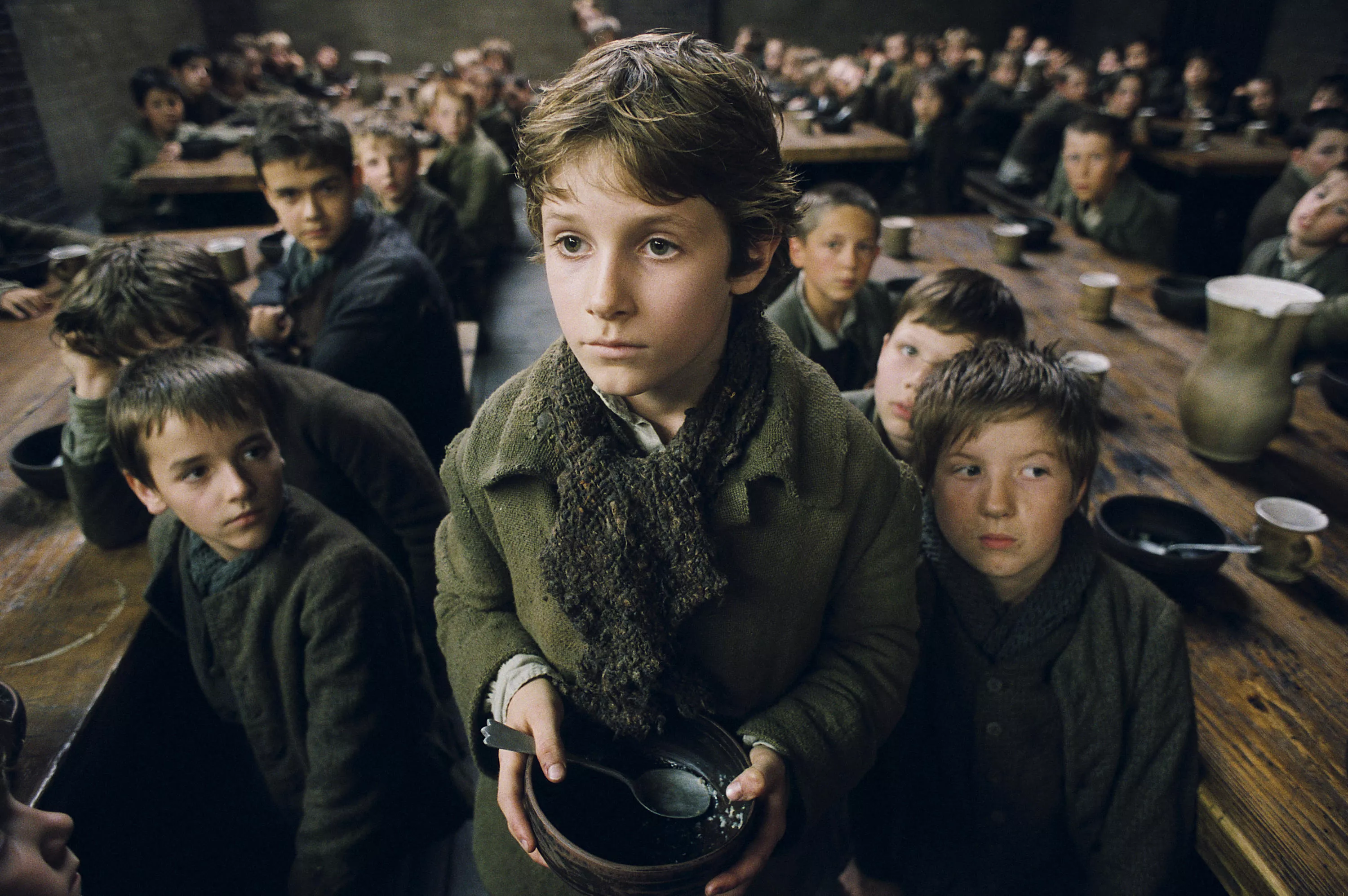 "May I have some more?"
Oliver Twist
Around this time of year, the temptation to be positive and uplifting is palpable. But let's be frank. For a significant number of us, the holidays really, really suck. Of course, there is nothing wrong with family togetherness, exchanging gifts and elaborate celebratory meals. But for those that, for whatever reason, can't easily enjoy those luxuries, the season is especially daunting. Struggles you've managed the rest of the year seem bigger. Loneliness is amplified.
First off, Thanksgiving is upon us. More than any other holiday, Thanksgiving is associated with eating, and (surprise) quite a few people lack access to holiday grub. Now forgive me, but I strongly believe that everyone should have the right to worry about packin' on holiday pounds. Can I get an Amen, Humboldt?!
Here are some people who are helping fill stomachs:
Food for People is looking for local businesses and organizations that would like to help in this year's Hunger-Fighter Challenge. Non-perishable food and financial donations help the food bank with their anti-hunger operations throughout Humboldt County. If you'd like to get involved Contact Jason Whitley at 445-3166 ext. 312 or jwhitley@foodforpeople.org.
If you're hungry and broke yourself, the businesses that collectively make up the McKinleyville Shopping Center are giving away 50 turkeys. Just stop by any of them to register to win or call Taffy Stockton at 834-6460 for more info.
Free dinners if you're hungry and/or if you'd like help:
Tuesday, Nov. 23: The Amazing Betty Chinn hosts a Thanksgiving-style meal at 4 p.m. at the St. Vincent de Paul dining room on 3rd St. in Eureka. Those interested in donating food or serving can call 496-4420 for details.
Wednesday, Nov. 24: The Eureka Rescue Mission located at 110 2nd St. serves its annual Thanksgiving meal from noon to 4 p.m. Food donations are gladly accepted -- they could especially use turkeys (maybe you can win one in McKinleyville) and lots of volunteers are needed for serving and cleanup. Call 445-3787 to meet some needs.
Thursday, Nov. 25: The Arcata Interfaith Gospel Choir performs at a Thanksgiving celebration at the Arcata Veteran's Memorial Hall, 670 11th St. starting at 11:30 a.m. Call 822-4444 for more on how you can contribute.
St. Vincent de Paul holds another meal on Thanksgiving Day from 11 a.m. to 1 p.m. and is looking for volunteers to prepare food, serve, and help with cleanup. Call 445-9588 for more on how you can help.
Eat up. Happy holidays? Fingers crossed.