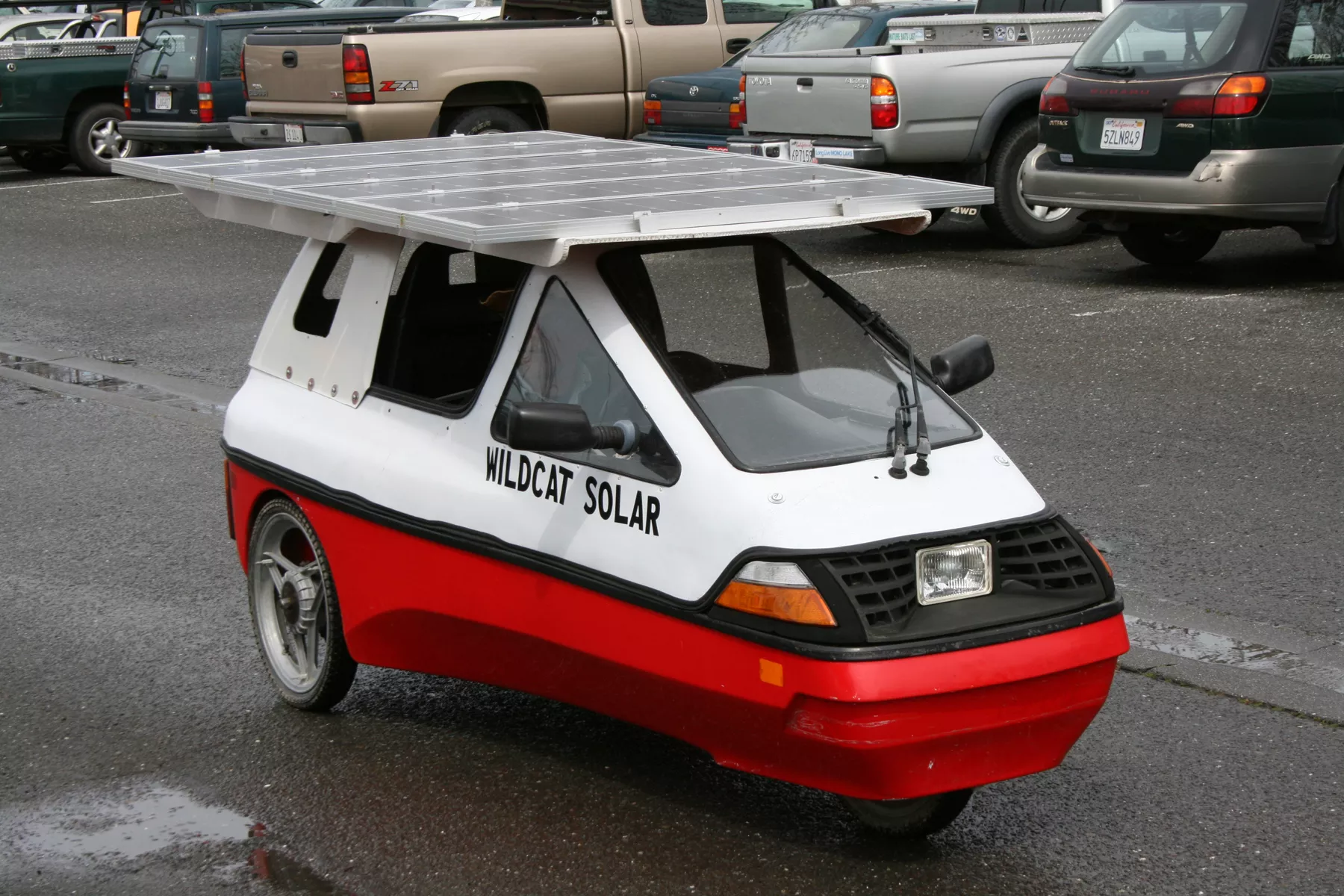 photo by Bob Doran
Solar-powered vehicle at last year's Plan It Green conference
"Humboldt" and "green" are as synonymous as "Canada" and "white." Our forests are lush and glorious, we famously elected the first majority Green Party city council (in Arcata) and, uh, there was another stereotype … well, it'll come to me.
Oh, maybe this was it: We dig on our environment! Need tangible, event-form proof? Try the Plan It Green Conference/Expo, back for a sixth year of workshops and presentations on how communities can deal with the spectres of global climate change, diminishing natural resources and economic instability. The theme of this year's conference, which runs Thursday, July 19, through Saturday, July 21, is "Adaptation: Creating a Resilient Future."
"The new operating word we're using is resilience," says event organizer Larry Goldberg.
The conference is a networking event as much as it is an information event, Goldberg says. And each year the network of attendees grows, he says, with more than 1,000 showing for last year's conference. This year, he expects more people from our region, including from Willits, Ukiah and Clear Lake.
In addition to learning new stuff, each conference-goer will receive a snazzy digital community resilience toolkit on a 2GB USB drive (which you can totally later use to store vacation photos! Score!)
The greenness kicks off Thursday night at 7 p.m. in HSU's Kate Buchanan Room with an introduction by Plan It Green's Steve Salzman. Following that: the presentation "Resiliency (sic) and an Uncertain Future" by HSU instructor Kathleen Lee, video presentations and, finally, a good ol' drink and snack hobnob session.
But don't get too toasty with the green team Thursday. Friday is jampacked and starts bright and early at 8 a.m. in the KBR with a thanks-for-comin' from Goldberg and HSU President Rollin Richmond, followed by a totally carbon footprint-reducing webcast with educator and environmentalist Bill McKibben (that's practicin' what you preach).
Then it's off to the races with a load of breakout sessions in various HSU locations from 10 a.m. to 5 p.m. -- highlights include presentations on transportation networks, food security, "transition towns" (communities proactively seeking ways to green up), Humboldt Bay studies and how to help greenify local business practices. After the 5 p.m. social hour, keynote speaker Richard Heinberg, journalist and senior fellow at the Post Carbon Institute, takes over.
Saturday, proceedings move to the Arcata Community Center for the free, free, free Building Green Communities Tradeshow/Expo, from 9 a.m. to 6 p.m., in which dozens of businesses and organizations flex their green. Don't miss the Wheels of Change Vehicle Show featuring a variety of groovy alternative-fuel, hybrid and electric vehicles. Oh, there's a solar pizza oven, too. Blam.
So step up, HumCo, and get yer green on. Tickets for Friday's green scene are available online at adaptationconference.org, at Wildberries and/or at the event (but Larry recommends getting 'em in advance unless you love registration lines).