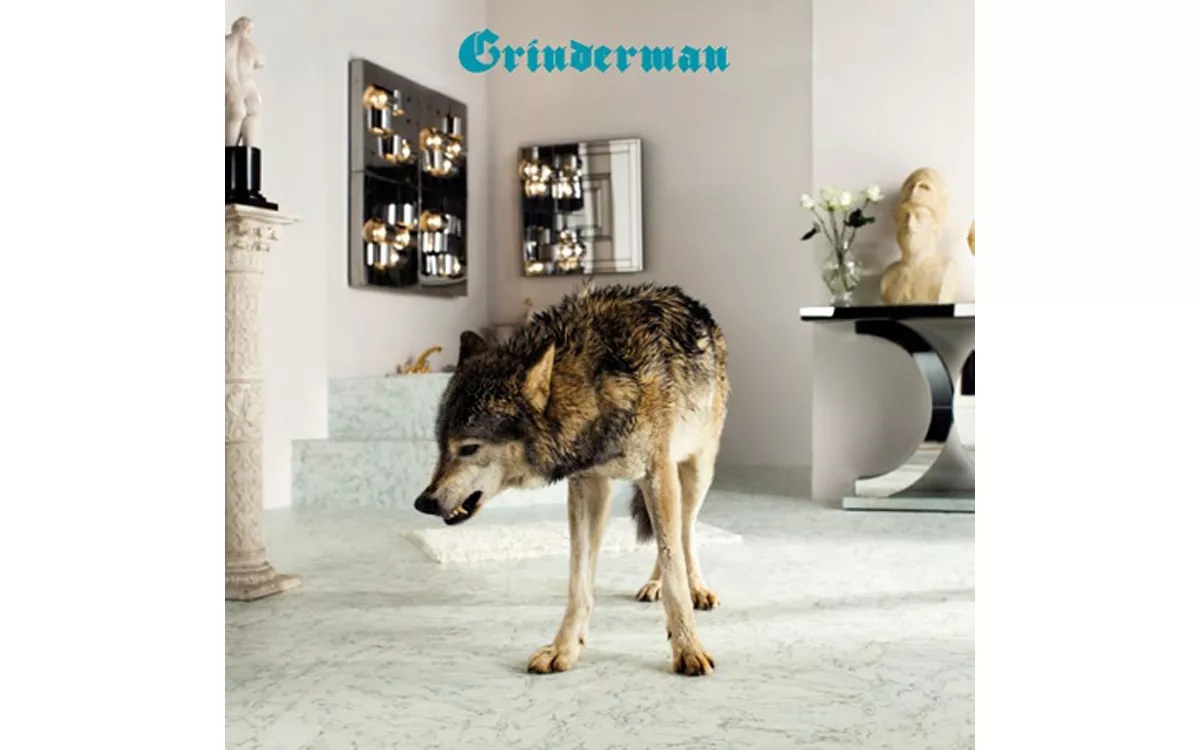 By Grinderman - Anti-
Grinderman 2
I must admit that I was led astray in initially dismissing Grinderman as a vehicle for Nick Cave to somehow recapture and upgrade the barrage of cacophony he created with his first band, The Birthday Party. It was more than that, I discovered. Rather than simply a side project, Grinderman has become an extension of Cave's work with The Bad Seeds, except it's a stripped down, more manageable, collaborative effort. The sophomore Grinderman release, Grinderman 2, has persuaded this reviewer to become a convert to their gothic pulpit.
Though dark delta blues and murder ballads have frequently influenced Cave's writing, the explosion of blues, punk and No Wave avant-garde screeching only occasionally reared its ugly head on his numerous recordings with The Bad Seeds (like the boisterous "Stagger Lee" from 1996's Murder Ballads). With Grinderman, there are no holds barred. Cave, along with Bad Seed members, multi-instrumentalist Warren Ellis (also a founding member of The Dirty Three), bassist Martyn Casey and drummer/percussionist Jim Sclavunos, present a more cohesive, confident and sonically dense recording than offered on their debut.
Songs such as the opening cut, "Mickey Mouse and the Goodbye Man," "Heathen Child" and the pummeling call-and-counter-response of "Evil!" openly display a collective of influences, drawing especially from Gun Club (their 1981 debut, Fire of Love, in particular), contemporary garage (such as The Dirtbombs and The Reigning Sound) and the fueled blues/rock of Mark Lanegan (most specifically, 2004's excellent Bubblegum). They also add layers of psychedelic and stoner rock flourishes (i.e., loads of fuzzed-treated instruments), most evidently on the album closer, "Bellringer Blues," a swirling mix of loops and dizzying organ riffs with a percussive wall-of-noise texture.
"When My Baby Comes" best exemplifies Grinderman's range and dynamics as a band. What starts out as an eerie ballad with an eccentric guitar riff and Ellis's buzzing violin has Cave's narrator repeating the ambiguous, double-meaning question, "How long are you going be my baby...until He comes?" Eventually, the creepy calm of the composition gives way to an explosive and powerful psych-out finale.
Lyrically, Cave has always been fascinated between the inner conflicts and emotions that come from his nefarious characters representing The Saint or The Sinner (or sometimes both), and on Grinderman 2, there never seems to be a short supply. His vocals, phrasing, melodies and storytelling are a center-pin on each song, allowing the narrator's croonin' and preachin' persona to come alive. With the assistance of producer Nick Launay, Grinderman 2, though perhaps lacking the immediacy of the band's debut, nails the precarious balance between primal and sophisticated as if conducting a fiery sermon from a high-wire; it's both exhilarating and death-defying. Amen.