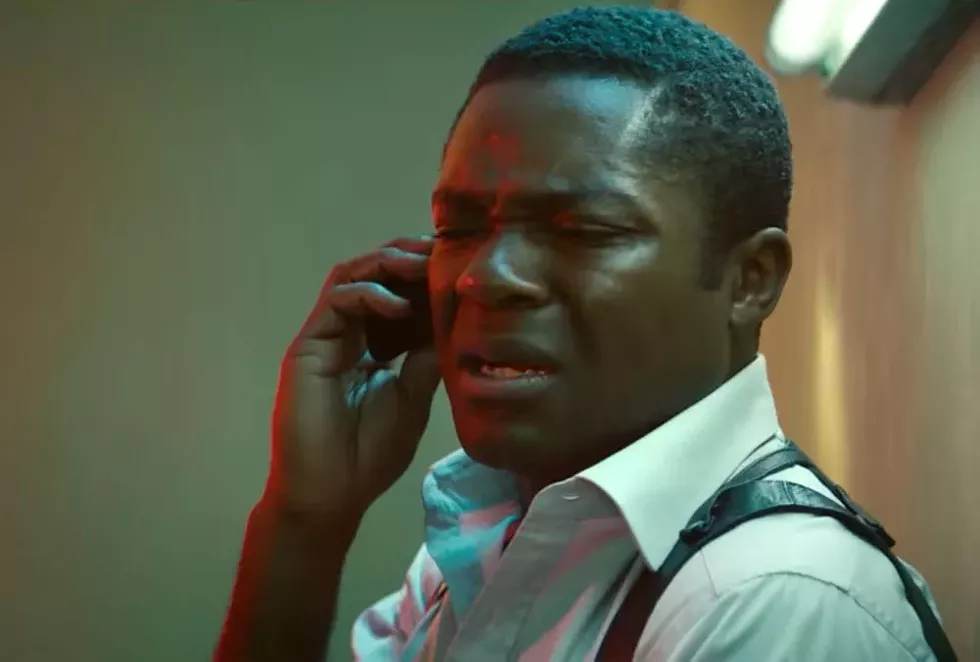 Gringo
So, wait, who still works at the White House?
Reviews
GRINGO. On the face of it, Gringo would seem to offer just enough of a number of titillating things to ensure a fine time at the movies: corporate intrigue, criminal hijinks down ol' Mexico way, pharmaceutical cannabis, a mercenary on the prowl. What's not to like? And, fair enough, all those things do indeed contribute to a pleasant enough product. Plus the topline cast alone boasts three or four movies worth of star power, sex appeal and comic chops. So, again, what's not to like? Or, to put it another way, why don't I like it? Or still another, what's the matter with me? (Don't all three of you answer at once).
Thing is, I can't help feeling remiss in not letting go enough to just sit back and enjoy what should be — and in reality is — a pretty enjoyable thing. Gringo is proficiently made (the cinema craft even occasionally rises to the level of art), briskly plotted, self-aware enough to find humor in its "serious" sections and acted by dynamic, compelling people. It's got so much going for it that I — unreasonable, cynical, optimistic sap that I am — think it ought to be great, when really it is only markedly above-average. Which is fine. That's ... fine.
Definitive mid-level milquetoast Harold Soyinka (David Oyelowo) grinds it out daily at a pharmaceutical firm, laboring to convince himself that his boss and ostensible friend from college Richard Rusk (Joel Edgerton) actually gives a shit about Harold's personal well-being. That being a stock in precipitous decline of late, what with his limited cash flow largely earmarked for the increasingly distant Mrs. Soyinka's (Thandie Newton) fledgling interior design business, of which Richard is the only client. While the homefront situation degrades, security at work diminishes apace, as Richard and Elaine Markinson (Charlize Theron), his partner in business and in an unsettling psycho-sexual affair, plot to leverage their company's cannabinoid advancements against continuing decriminalization to peddle the business to the highest bidder and reap their dubiously earned rewards. As Harold's lack of agency starts to dawn on him, he is dispatched to Mexico on some minor corporate errand. It is there, as ever and always has been, that things get out of hand.
Which would all be well and good, if Gringo could surrender itself to orchestrated comic chaos or the violence with which it so frequently flirts, or even if it could square up and say something definite about corporate culture and the inherent venality and moral bankruptcy therein. The elements are all there and laid out with no small amount of style, but in the end, the pay-off isn't much. R. 110m. BROADWAY, FORTUNA, MILL CREEK.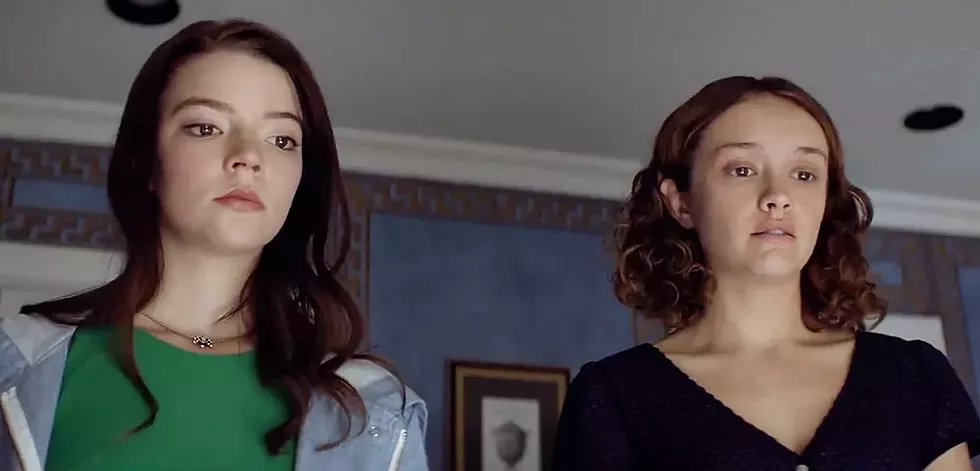 Thoroughbreds
When Betsy DeVos rolls up for a photo op at your school.
THOROUGHBREDS. There's a pull quote on the poster that touts this as "Heathers meets American Psycho," which is lazy, lamentable writing, for one thing, and which also does a significant disservice to a movie that can and should earn its own accolades.
I understand that a shorthand comparison might be an effective enticement — to whom, I couldn't say — but it more actively demeans more than builds up all of the work drawn into its shoddy analogizing. Nothing of merit is "something meets something else." It is informed by and, of course, thereby in some way derivative of, its influences; so is everything, so are we all. But in its creation of something new, different, intentional and real, the should be met on its own terms, afforded that space and clarity so that it might be seen for what it really is, rather than through the defective lens of comparison.
All of which is an overblown defense of the simple fact that I like Thoroughbreds very much and see in it a distinct voice and the potential for significant future work. But I've been wrong plenty.
Lily (Anya Taylor-Joy) and Amanda (Olivia Cooke) — both note-perfect in their performances — teenagers living in the rarefied, spooky tranquility of Connecticut's elite, have been brought together by circumstances. Friends in childhood, they drifted apart with the passage of years. Lily putting on the veneer of composure and perfection, as Amanda, a self-avowed sociopath, embraced her own weirdness (this culminating in an an act of off-screen equine mercy violence which precedes the events of the movie). With college looming on the horizon, the girls' moms reunite them as test-prep study buddies and their friendship is rekindled, though with an undoubtedly different tone. The notion of step-patricide is floated, a thick-witted drug dealer (Anton Yelchin) is enlisted as accomplice and, as the whole enterprise begins to slide queasily toward entropy, we begin to wonder if the sociopath is really the one we should be worried about.
Cory Finley, directing from his own screenplay, exercises a tightly controlled, deliberate visual style with slow zooms and tracking shots interposed with discomfiting, painterly compositions. The aesthetic neatly encapsulates the airless, infinite quality of the richesse and boredom that define the girls' lives, qualities echoed in the whip-smart dialogue and gallows humor. R. 92m. BROADWAY.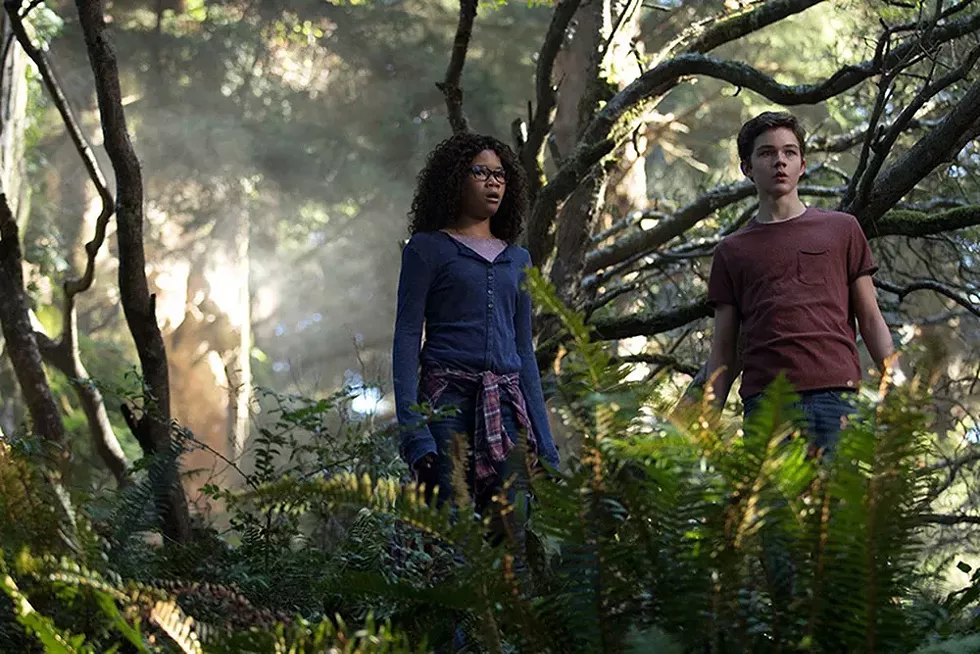 A Wrinkle in Time
When you run into Oprah in Sequoia Park.
A WRINKLE IN TIME. The people with whom I saw this both quite enjoyed it. Each had read Madeleine L'Engle's seminal novel, though at different points in life and with varying appreciation. I have not and did not. Had it not been for the sea of espresso roiling within me, I likely would have fallen into a deep and merciful sleep.
In brief, the children of a gifted scientist gone missing some four years hence undertake a rescue mission into the heretofore unknown corners of the universe, aided by three whimsical, mystical ladies. It's all very colorful, Reese Witherspoon inexplicably turns into some kind of animated dragon at one point, and any notion of a coherent narrative, careful scene transition or consistency of character is abandoned in the opening moments.
There are things about A Wrinkle in Time that are to be celebrated — namely director Ava DuVernay's diverse casting and crew — but they have more to do with changing the norms and prejudices of our garbage culture than they do with the movie as a movie. Taken solely on its own merits, I can't find much nice to say about it. PG. 92m. BROADWAY, FORTUNA, MILL CREEK, MINOR.
—John J. Bennett
For showtimes, see the Journal's listings at www.northcoastjournal.com or call: Broadway Cinema 443-3456; Fortuna Theatre 725-2121; Mill Creek Cinema 839-3456; Minor Theatre 822-3456; Richards› Goat Miniplex 630-5000.
Previews
A FANTASTIC WOMAN. A transgender woman (Daniela Vega) mourns the death of her lover (Francisco Reyes) and deals with his family, who'd prefer she go away. R. 104m. MINOR.
LOVE, SIMON. A closeted high schooler (Nick Robinson) bonds with an anonymous gay classmate online before getting outed at school in this rom-com drama. With Jennifer Garner and Josh Duhamel. PG13. 109m. BROADWAY.
TOMB RAIDER. The video game franchise reboots with Alica Vikander as adventuress Lara Croft, digging into her vanished father's (Dominic West) past. With khaki villain Walton Goggins and Daniel Wu. PG13. 118m. BROADWAY, FORTUNA, MILL CREEK.
SUNSET BOULEVARD (1950). A silent movie has-been (Gloria Swanson) hires a shifty screenwriter (William Holden) in this Billy Wilder classic that's only slightly less amazing than Carol Burnett's parody of it. NR. 110m. BROADWAY.
SEVEN DAYS IN ENTEBBE. Rosamund Pike and Daniel Bruhl star as hijackers in director José Padilha's drama based on the true story of Air France passengers taken hostage in Uganda in 1976. PG13. 106m. BROADWAY.
THE YOUNG KARL MARX. Biopic focusing on the ideological bromance between the manifesto writer and Friedrich Engels. With Vicky Krieps. R. 85m. MINOR.
Continuing
THE ANIMATION SHOW OF SHOWS. More than a dozen animated shorts from around the world. 92m. MINIPLEX.
ANNIHILATION. Natalie Portman plays a biologist/veteran leading a team (Gina Rodriguez, Tessa Thompson, Jennifer Jason Leigh) into an environmental hazard zone that turns out more mind-bending and terrifying than anticipated. It's violent, intense and a marvel of set decoration, production design and imagination. R. BROADWAY.
BLACK PANTHER. One of the more interesting characters in the Marvel movie-verse in a big, exhilarating movie from director Ryan Coogler with a fine villainous turn by Michael B. Jordan, though some of its fascinating, nuanced story is lost in requisite superhero noise. PG13. 134m. BROADWAY, FORTUNA, MILL CREEK, MINOR.
DEATH WISH. This Bruce Willis remake of the 1974 Charles Bronson vigilante movie — with its questionable politics — was a bad idea and the end product is vacuous and unimportant. R. 108m. BROADWAY, FORTUNA, MILL CREEK.
FACES PLACES. A road documentary in which director Agnes Varda and photographer and muralist JR bond as they schlepp a photo booth in a truck around France. PG. 89m. MINIPLEX.
GAME NIGHT. Jason Bateman and an underused Rachel McAdams lead an evening of couples competition-turned-survival-game that has its moments but too few for its funny cast. R. 100m. BROADWAY, FORTUNA, MILL CREEK.
THE HURRICANE HEIST. Heavily armed thieves go after a Treasury vault during a massive southern storm. With Maggie Grace, Ryan Kwanten and lots of CG tidal waves and explosions. PG13. 103m. BROADWAY, MILL CREEK.
PETER RABBIT. A clever and ultimately kind live-action/animated comedy barely based on Beatrix Potter's books. With James Corden voicing Peter, Domhnall Gleeson as Mr. McGregor's control-freak nephew and Rose Byrne as a rabbit-sympathizing artist. PG. 93m. BROADWAY, MILL CREEK.
RED SPARROW. This cold war spy story about a dancer (Jennifer Lawrence) forced into espionage is slow and tentative. The shock of its graphic violence and nudity are no replacement for real intensity. R. 139m. BROADWAY, FORTUNA, MILL CREEK.
THE SHAPE OF WATER. Guillermo del Toro's exquisite love story/fable/tribute to monster movies of yesteryear showcases its stellar cast, including Sally Hawkins as a mute woman who falls in love with an amphibian (Doug Jones) and Michael Shannon as an evil scientist. R. 123m. BROADWAY.
THE STRANGERS: PREY AT NIGHT. A family is terrorized night after night by masked baddies in an abandoned trailer park. Starring Christina Hendricks. R. 85m. BROADWAY, MILL CREEK.
— Jennifer Fumiko Cahill