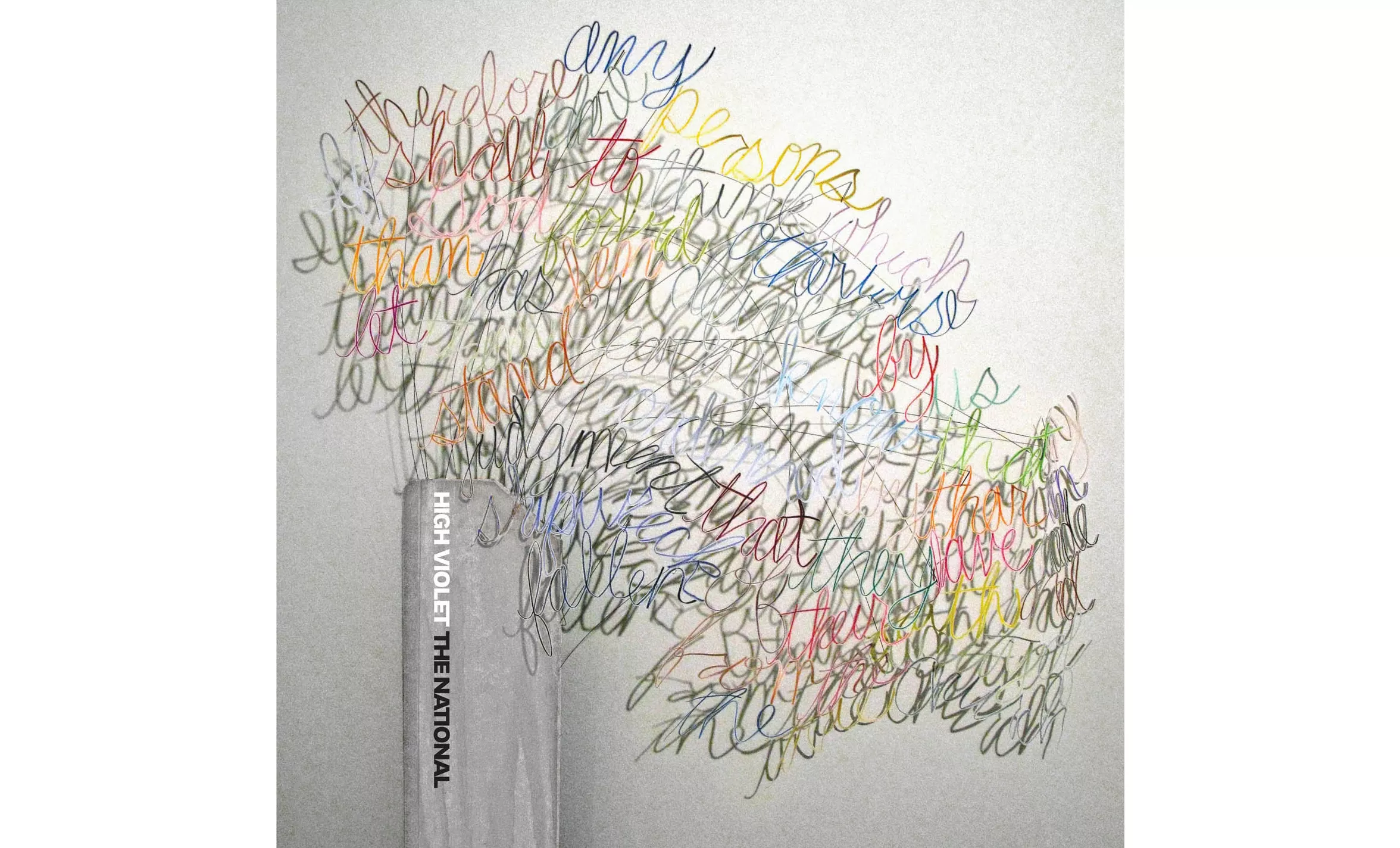 High Violet - The National
The tradition of siblings in rock and pop often doesn't bode well. Bad blood has risen from the Everly Brothers to Ray and Dave Davies of The Kinks to The Black Crowes' Robinson brothers. To have two set of brothers in a single band is a bit over-the-top. However with the Brooklyn-based The National, the formation is nearly symmetrical.
Twins Aaron and Bryce Dressner are the guitarists, while Scott (bass) and Bryan (drums) Devendorf comprise the rhythm section. The lone wolf, Matt Berninger, is the vocalist and lyricist for the band. They all attended the same high school in Cincinnati and eventually relocated to New York. The history of their personal relationships precedes the band's. So, it's not difficult to imagine that they are a tight-knit unit. High Violet, the third full-length release since their 2005 debut, Alligator, is the band's most cohesive and distinctive recording to date.
"I thought we were making a pop record," said Aaron Dressner, in a recent NY Times Magazine piece, detailing the band's torturous working and reworking of High Violet, "but it's turning out to be extremely dark lyrically." The National, however, have carved out releases influenced, in part, by New Order and its predecessor Joy Division. In fact, Berninger's deadpan baritone delivery recalls both Ian Curtis and Leonard Cohen, while the rest of the band, in their use of repeating lines and circular rhythms in a bed of atmospheric textures, have found a successful combination of post-punk elements and contemporary music structures (Bryce Dessner has collaborated on projects with Philip Glass and Steve Reich).
From the opening cut, "Terrible Love," the dirty, industrial wash of guitars is cut through with the snap of Bryan Devendorf's drums. High Violet often pushes Devendorf's drum kit up in the mix, highlighting his subtle execution while creating complex layers of drums and percussion. The pulse is more evident, allowing the beat to come through naturally on each song. Berninger's image-filled lyrics and aforementioned delivery maintain a dark edge throughout -- from the majestic "Bloodbuzz Ohio" ("I was married to Ohio in a swarm of bees") to the melancholic, unstable narrator in "Afraid of Everyone" ("With my kid on my shoulders, I try not to hurt anybody I like, but I don't have the drugs to sort it out").
The vocal assistance of Sufjan Stevens, Bon Iver's Vernon Justin and Marla Hansen (vocalist and fiddle player for My Brightest Diamond) and orchestrations by composer/arranger wunderkind Nico Muhly and Padma Newsome, longtime collaborator with the band, provide a rich accompaniment to the rougher edges of High Violet, while never overwhelming the framework of each song. The National have reached a well-earned plateau with High Violet, a document of a talented band coming into its own, creating a shimmering symmetry of sound, atmosphere and emotion.