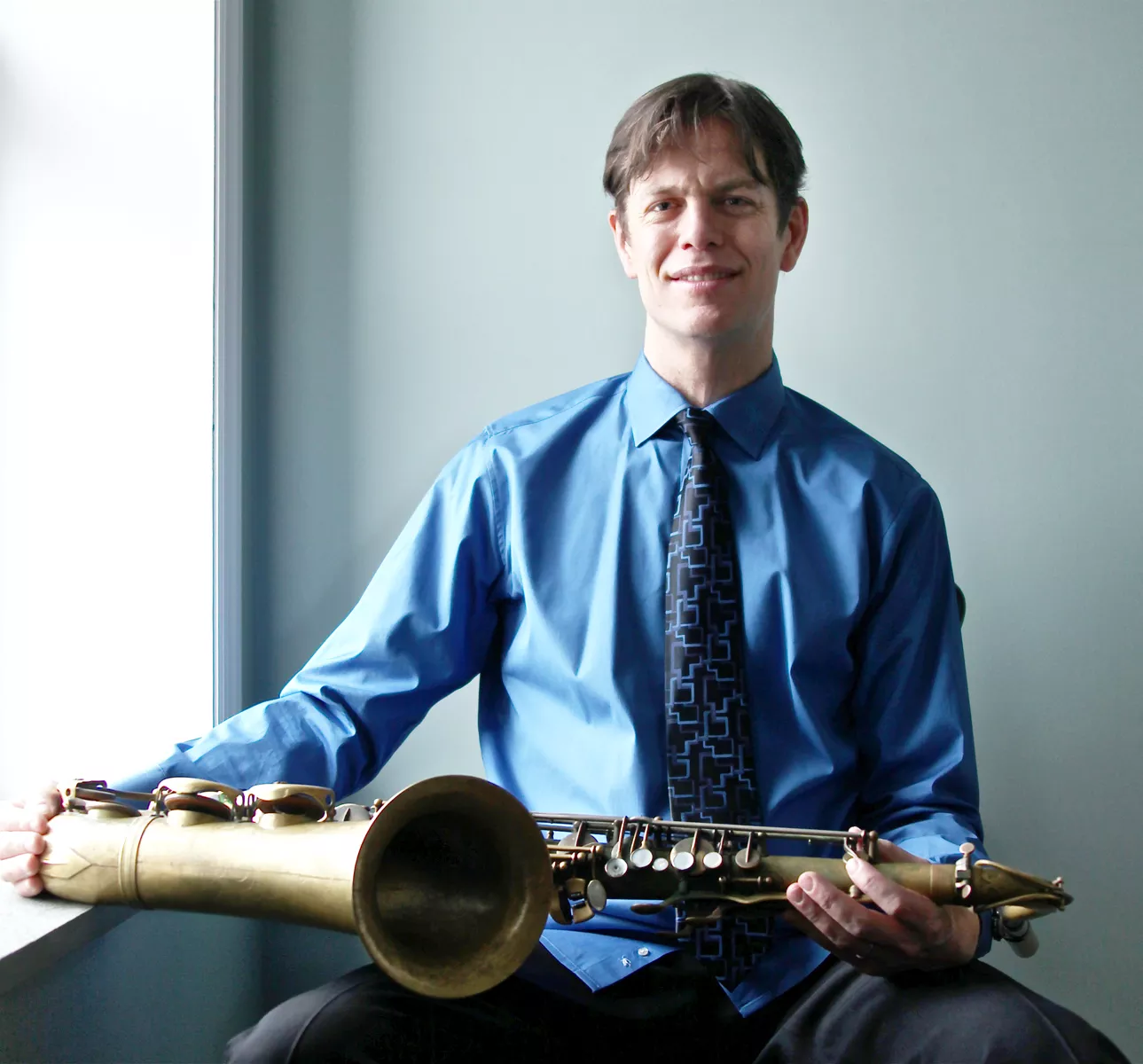 photo by Adriano Matteo
Donny McCaslin
While jazz saxophonist Donny McCaslin currently lives in New York City, he's a California boy originally, raised in the Santa Cruz area. He's back on the West Coast this week on a tour that brings him to Arcata Thursday to open the new Redwood Jazz Alliance season with a show at HSU's Kate Buchanan Room before heading for Yoshi's in San Francisco and on to the Monterey Jazz Festival.
It's not his first time in Monterey; in fact he played the fest when he was in high school as part of a young Monterey Jazz Festival All Star Band. Son of a vibes player, he started playing in his dad's jazz combo at 12. "By the time I was 16 or 17, I was in the band and playing multiple days a week," he recalled. "That was my on-the-job experience. I had my own group later, which was another great experience. That was with Kenny Wollesen, who you might know of, a great young drummer -- well, my age. He's been playing with Bill Frisell for years and with John Zorn. Kenny and I went to junior high together and we had this band that played the same venue my father played when we were maybe 17 or so."
Their repertoire back then was a mix of electric jazz and funk, not as refined, but not so different from the music he plays on his latest record, Perpetual Motion, which he describes as "definitely an electric project."
"For me, some of the influences are from the Bay Area. Growing up playing with my dad, his influences were straight-ahead jazz, Cal Tjader-esque Latin jazz, and then R&B stuff -- 'Mustang Sally,' 'Feel Like Making Love,' and so forth. So I was getting that experience with him; at the same time Tower of Power was big in the Bay Area and I listened to them a lot. And also Paul Jackson from The Headhunters was living in Santa Cruz when I was a teenager so I played with his band for a while, and there's nobody funkier than Paul Jackson. ... As I was writing this record, doing this electric project, a lot of those influences came out."
It's definitely funky, not your typical New York jazz, but that doesn't bother him. "I'm not worried about the category it might fit into; I'm just trying to make honest compelling music. The hope is that people will gravitate toward that if the songs are strong and the improvising is compelling. That's how I look at it."
He's bringing along some strong improvisers: Uri Caine, who played an RJA show with his own band on keys, drummer Mark Guiliana and acoustic/electric bassist Fima Ephron.
The Donny McCaslin Group plays Thursday, Sept. 15, at 8 p.m. in HSU's Kate Buchanan Room. Tickets are $15, $10 for students and seniors. McCaslin and company will also present a free public workshop at 9:30 a.m. Friday in Music Room 131 on the HSU campus. For more details go to www.redwoodjazzalliance.org.