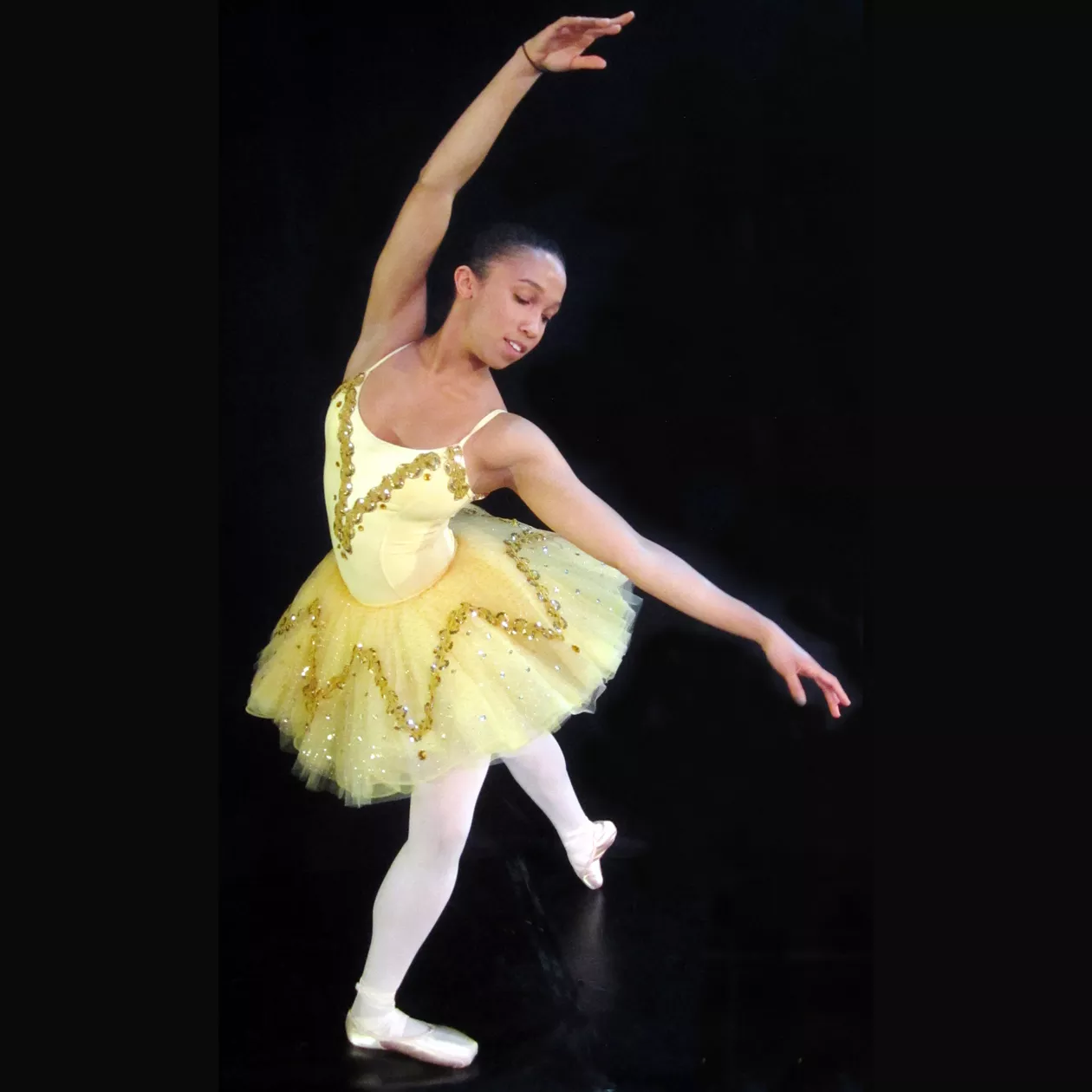 Of course this Cinderella, our own Cinderella, A Humboldt Cinderella, wears Uggs. Forget that dainty slipper. (Who wears a glass slipper, anyway?) This is a ballet with bona fide ballerinas; an art form with a deceptively dainty reputation. In reality, ballet dancing is hard-ass work. Dancing in pointe shoes onstage may be the equivalent of dancing in Cinderella's slippers at the ball, requiring light footed-grace, intense concentration, absolute commitment and, above all else, love.
The full-length ballet dreamed up by Victor Temple, artistic director of New World Ballet, and premiered last spring, is being performed again, perhaps becoming a county tradition. Temple's fairytale reimagines the traditional characters with what he calls "Humboldt flair." First, the Prince is a slacker. He doesn't want to get married. He'd be perfectly happy just hooking up. He's a major Humboldt-type partier, too, if you know what I mean. Despite his lack of princely ambition, Cinderella falls for him, fulfilling the dream of every parent of a 20-something with arrested development: a woman who will inspire their son to grow up and become a respectful citizen. So who is rescuing whom? This Cinderella isn't a victim, but she's pretty low on the economic totem pole. Marrying a Prince wouldn't be a bad move. Will he rise to the occasion and clean up his act for true love?
These stepsisters aren't so much evil as narcissistic -- and they are played by men. What fun! For an intriguing twist, Cinderella has a Spiritual Guide (Rose Gralow) disguised as a beggar, granting wishes to those who kindly donate alms without expecting a reward, reminiscent of Buddhist monks who beg for meals as part of their practice. Being generous never hurt anybody's karma.
As in Temple's first full-length ballet made at NWB, Hansel and Gretel, he integrates film. Watch for scenes of the Plaza and, get this, a PediCab serving as the Proverbial Coach pulled by chevaliers costumed like jockeys. Dancers of all ages from NWB make up the cast. A certain 4th grader, Alex Parker, excitedly asked if I wanted to see her Spider Dance and proceeded to offer a special preview performance. Kids fill a large and wonderful role in the story, the hallmark of ballet studio/school productions.
Another is the excitement of out-of-town guests. From the youngest ballerina babies to trained apprentices and adult dancers, there is much to be learned being in a show alongside professionals who come from afar with miles of dances in their feet. The guest list features dancers from New York's Metropolitan Opera Ballet and Virginia's Richmond Ballet. Maggie Small, Dante Adela and Justin McMillian return to dance the roles of Cinderella, the Jester and an evil Stepsister.
Although dazzled by Victor's ability to call in favors from the past dance lives he's lived, from the dance world of the African diaspora to the high ranks of balletdom, we mustn't overlook the wonderful dancers he has trained with help from NWB founder/ballet mistress Nadine Cole, coaxed out of retirement to teach and do set work. In December's Nutcracker, I couldn't take my eyes off local girl Shelly Vollmer whenever her open being illuminated the stage. She shares the role of a Princess, Bird, Fairy and living statues with Maura Harris and Hannah Farrell, the seamless Arabian duet from that Nutcracker.
Temple's message is that love has no boundaries. Making new ballets out of old fairytales seems a perfectly good occupation for such a romantic.
New World Ballet presents *A Humboldt Cinderella*, "a classic fairytale with a local twist" on Friday, May 27, with two special shows at 10 and 11:30 a.m. for students and seniors, only $5; evening performance at 7 p.m. Saturday, May 28, shows at 2 and 7 p.m. Sunday, May 29, 2 p.m. all at the Arcata Community Center. Advance tickets available at Wildberries $15/$10 children; admission at the door $18.
More goings on at the Pan Arts Studio: Local choreographer and yogini Laura Muñoz is holding a five-day Dance and Choreography Intensive. Imagine starting each morning with yoga, followed by release technique class. Your mind and body fully engaged, the perfect circumstance for discharging creativity, the afternoons will be dedicated to playing with movement, sound and text to develop choreography; the final class, an informal studio showing.
Choreography classes generally belong to university dance departments. Studio workshops where new work is critiqued in process occur regularly in big city dance centers, but are rare locally. Workshops like this, where dancers experiment with each other to make and show work, are key to any thriving dance community.
The biggest obstacles to the growth of a dance artist are the cost of studio space and finding other dancers who can go beyond learning the steps the choreographer has mapped out, but who have the time and will to explore the many relationships of moving together. Historically, art forms are pushed when artists get together and share ideas: Like painters who see each other's paintings, dancers see each other's dances. True grit is unearthed when artists talk about process, urging each other to try out new stuff. Muñoz will provide the tools and direction. She is a great mover herself -- clear, strong and confident. An intensive lends itself to instant community, instant reason to discover and create. This could be the beginning of something beautiful.
Laura Muñoz' Dance and Choreography Intensive runs from 10 a.m.- 2 p.m. Monday through Friday, May 30-June 3, at Pan Arts Studio, 1049 Samoa Blvd., Arcata. Info: 825-0321.