The Journal's editorial department has spent a lot of time recently flipping through a quarter-century's worth of news coverage of the people, politics and art of Humboldt County. We saw a lot of familiar faces and some familiar issues. If there's a theme we took away from the experience, it's that life is cyclical, especially here in Humboldt. Back in 1990, as the Journal went to press with its first issue, there was a lot of angst about the local economy and a lot of hand wringing over what to do about the homeless people among us. Battle lines were also being drawn, as the Timber Wars would break out in earnest that summer, dominate headlines for the better part of two decades and forever reshape Humboldt, its economy and its politics.
We've also spent some time looking at U.S. Census data, which tells us that we're a more diverse, better educated group than we were 25 years ago. There are more of us, barely — 13 percent population growth in 25 years — but fewer private sector jobs. A 40-percent spike in the number of us working for the government has dampened the impact of private sector job loss, and we make a bit more money today than we did in 1990. But we have less spending power, fewer of us own our homes and more of us are living in poverty today.
The data — and 25 years of stories — paint a complicated picture. And, as we go to press with this issue, Humboldt is once again in transition, facing the looming statewide legalization of recreational marijuana, a landmark moment that promises to decimate Humboldt's underground economy, either by dragging it from the shadows or erasing it altogether. In many ways, our footing today is similar to where we stood in 1990. Here's a glimpse at Humboldt, then and now.


Homeless in the Land of Plenty
It's a problem we've discussed for decades. In September 1989, 9-year old Tami Hopkins was airlifted to a hospital in San Francisco with burns covering half her body. Hopkins, whose family was homeless, almost died when a stove burner that was kept lit to heat her family's trailer on the North Jetty ignited her hair, which a woman had doused with kerosene to treat lice.
The Journal devoted a two-page spread with photos from Hopkins' surgery in its inaugural issue. Writer Joe Cempa describes a semi-happy ending to the tragedy: The Hopkins family found affordable housing in Arcata. In subsequent issues, we documented the pendulum swing of civic and social approaches to the issue. Change some of the names and numbers, and our coverage from a quarter-century ago could easily be subbed in today.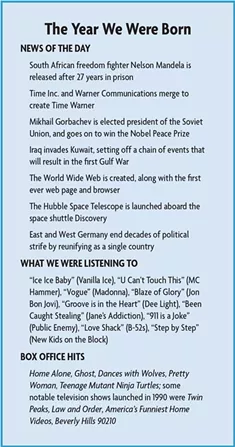 Record cold in December 1990 prompted the Humboldt County Board of Supervisors to create a task force and establish a temporary shelter. County supervisors, the Eureka Police Department, business owners and the faith community banded together to find resources and shelter to keep people from freezing to death on the street, as was the fate of at least one man who had set up a makeshift camp on the Eureka waterfront. EPD Capt. William Honsal II volunteered to help at the shelter on Christmas Eve. As temperatures rose above freezing, the shelter was disbanded. Discussion moved towards more long-term solutions.
Nezzie Wade, who serves on the board of directors for the Affordable Homeless Housing Alternatives, says that she remembers that freezing death as the "catalyst" for the establishment of the Multiple Assistance Center. It was still a long, hard slog.
"People who have worked in this area for a long time kind of feel like if you do that kind of work you get vilified like you're the source of the problem," she said.
In February 1991, Sandra Warshaw explored the "scope of the local homeless issue and the efforts by community leaders to find solution" in a cover story titled "Homeless in the Land of Plenty." Warshaw used meals served at the Eureka Rescue Mission to estimate how many homeless were "in the weeds, under bridges in cars and emergency shelters," arriving at around 1,000. This year's Point In Time Count estimated around 1,300 people. Then as now, the numbers are difficult to truly nail down.
In April 1993, writer George Ringwald documented a busy day in Eureka's temporary shelter, where volunteers fed and counseled the sick, the mentally ill, the children, the alcoholic and the disabled. Some shelter guests were pregnant, some tubercular, some violent. The Board of Supervisors and the Eureka City Council were both grappling with the prospect of establishing a permanent shelter amid public debate. Ringwald's article references people "walking around like zombies" and taxpayers who didn't want a shelter "in their backyard." It would be over a decade before the MAC — which is a transitional housing program, not a shelter — was established. There are currently three people for every shelter bed in Humboldt County.
In the absence of affordable housing, a makeshift community formed on Eureka's South Jetty in the late 1980s. Between 200 and 300 people were living there in the summer of 1997, when Journal writer Jim Hight reported on the county's efforts to relocate the campers. A 1994 settlement between South Jetty residents, the county and the main property owner, Pacific Lumber Co. was meant to help jetty-dwellers access social services and find new homes elsewhere, but progress was slow. Several cases of bacterial infection prompted then-County Health Officer Ann Lindsay to deliver an eviction notice in July 1997, citing health and environmental concerns.
Lindsay gated off the jetty to prevent further arrivals, issuing I.D. cards to those already occupying the space. As with today's ongoing debate about the PALCO Marsh encampment, the question remained as to where the campers would go. Six months after the eviction notice, the jetty had been cleared, and 66 of the original inhabitants had received housing. The rest dispersed. Some may be on the streets or in the marsh today, part of a conversation that seems fated to continue.
— Linda Stansberry
Timber Wars
By the time the Journal published its first issue in January of 1990, the death rattle of Humboldt County's timber glory days had already begun. The days when every town had a mill and every high school drop-out had a well-paying job waiting were already long gone, but timber still reigned as Humboldt's cash cow in 1990. But in a hostile take-over five years earlier, Charles Hurwitz and his corporation, Maxxam, had taken over the more-than-century-old Pacific Lumber Co., pushed aside sustainable growth harvest models and begun clearcutting large swaths of trees, felling ancient old growth forests and silting streams.
But while Hurwitz may have taken a scorched earth approach to PALCO's timber holdings, he continued the company's practice of taking care of its own. Not one employee was let go in the wake of the takeover, and Hurwitz honored the company's practice of sending employees' children to college.
Against that backdrop, the Redwood Summer protests began in May of 1990, kicking off the timber wars. It's hard to overstate either the rancor of the times or their impact. The protests drew scores of environmental activists from throughout the country who cherished the threatened old growth redwood forests and all they represented. They were loud, colorful and confrontational, and many went on to become prominent members of Humboldt County's environmental community. Meanwhile, many longtime Humboldt County families with logging and milling in their roots felt their way of life was under attack by this new group.
As the story played out monthly and then weekly in the pages of the Journal, we reported on tree sits, sit-ins and protests, as well as the counter protest "Right to Work" rallies. Humboldt was a county divided, and a battleground in the war between corporate interests and public trust. Few areas of life were left untouched, and the legacy of these battles remains with us today. Thousands of acres of timberland have been preserved, and thousands of mill jobs have been lost. The region's old growth forests are a tiny fraction of what they once were. The Pacific Lumber Co., known by then simply as PALCO, went bankrupt in 2007, leading to its ultimate takeover by the more environmentally minded Mendocino Redwood Company. The Headwaters Forest, once ground zero for the timber wars, is now a 7,500 acre preserve.
But the timber wars' impacts trickle out in many harder-to-quantify directions as well. One notable example: the recent 12-year tenure of former Humboldt County District Attorney Paul Gallegos. Back in 1997, then-District Attorney Terry Farmer had been involved with then-Sheriff Dennis Lewis' decision to swab pepper spray into the eyes of timber protesters (a decision a federal jury later found to constitute excessive force). After suffering a stunning upset to Gallegos — a hardly known private attorney — at the polls in 2002, Farmer conceded his ties to the pepper spray case may have helped cost him the election.
Within months of taking office in 2003, Gallegos filed a fraud lawsuit against PALCO on behalf of the county (the suit was later summarily rejected by a judge). Within weeks of the filing, critics launched a recall campaign to remove Gallegos from office — a campaign that received a $40,000 donation from PALCO. Gallegos handily defeated the recall, and twice more sailed to reelection, with many crediting the failed recall as having galvanized his support in Humboldt along timber war lines.
For better or worse, the timber wars forever reshaped Humboldt County, including in many ways far removed from old growth groves, trickling streams or the humming of an operating mill.
— Thadeus Greenson
Forecasting the Economy
The more things change, the more they stay the same.
The Journal's inaugural edition featured predictions and recommendations for Humboldt County's economy, some prescient, many perennial. In some ways, the economic climate hasn't changed much at all.
Banker Edy Vaissade's prediction that the harbor would see "tremendous change" didn't exactly come to fruition, but her concerns about losing the timber industry's employment and tax base rang true. And her calls to revitalize Eureka's Old Town have been echoing ever since.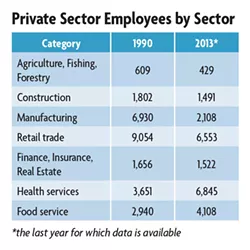 Business consultant Joan Rainwater-Gish said high interest and unemployment rates stemming from the early 1980s recession were beginning to stabilize. Local entrepreneurs, seeing a potential decline in the fishing and timber industries (those losses would prove to be significant by the mid-1990s) began to diversify. "Manufacturers led this process of diversification," she said, citing enduring success legends like Kokatat, Yakima and Holly Yashi.
But while niche manufacturers endure today, the level of jobs in that field have never returned to the timber glory days. In 1990, Humboldt County boasted 6,930 manufacturing jobs, the majority of which were in timber, for an annual payroll of $118 million ($341 million adjusted for inflation).
In 2013, the latest year that census numbers are available, Humboldt County had 2,108 manufacturing jobs for an annual payroll of $74 million. Only 675 of those jobs were in wood product manufacturing.
Those timber jobs have been largely replaced by retail and service positions, causing a downward trend on median incomes. (Humboldt County also lost about 1,500 jobs between 1990 and 2013. The Journal reported in 1990 that "computer-ization" could lead to fewer service jobs.)
Those trends weren't only a result of the Redwood Summer and timber wars, says Humboldt State University economics professor Steve Hackett. A need to diversify came in the context of productivity improvements in the industry as well.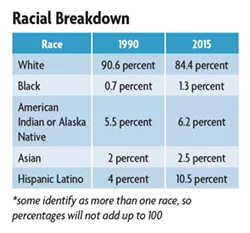 Where Humboldt has excelled, Hackett says, is in food and beverage manufacturing. While those businesses don't employ people at the same scale or wages as the old timber companies, they can benefit from clever marketing of Humboldt's clean, authentic, local cachet.
In addition to the waning timber, the newly opened Bayshore Mall loomed over economic concerns in 1990. Rainwater-Gish said there was sure to be "dislocation" in the retail sector in Eureka, and that shops would need to specialize to compete with department stores. Rainwater-Gish also said that a growing retail sector could bring with it pressure to increase local wages. Minimum wage at the time was $4.25, or about $7.75 in 2015 dollars. It has since been raised to $9 statewide, and a minimum wage increase for Eureka was voted down by a 2-1 margin in 2014.
Hackett says revitalization of Eureka's Old Town and waterfront couldn't have come at a better time — the early '90s saw a resurgence of investment in the area, which kept it from folding under the weight of the mall. "Things could have gone a lot worse," he says.
Now, local companies deal with the double-edge blade of the Internet. Retail shops suffer — not just Old Town boutiques, but mall department stores — as consumers go online. But the Internet has opened a marketing door for local manufacturers as well. Many retailers, he says, maintain an online and brick-and-mortar presence.
One sector was notably absent from the Journal's 1990 economic coverage: marijuana. While cultivation played a role in the economy decades ago, there's no question that the industry has grown significantly since then. It's difficult to measure, but at least one estimate has marijuana sales from Humboldt County totaling at least $1 billion, more than a third of our local economy. See more about that in "The Week in Weed," page 12.
The Journal's 1990 issue featured then-supervisor Wes Chesbro and the county's new buzzwords in economic theory: "quality of life." That thinking — that businesses and employees will be attracted to Humboldt by an investment in the area's recreation, environment and natural beauty — sticks around today, and while it's likely gained traction, it's still debated.
Hackett says quality of a life could continue to draw more service and retail jobs, but that it's also a draw for higher-paying positions, like to the university. And, he says, Humboldt County has a healthy tourist economy, which could grow as climate change worsens and other areas become more uncomfortable. "Maybe our free air conditioning will have more value in that world," he says.
— Grant Scott Goforth
Data:
Humboldt, Then and Now
Category — 1990 — 2015

Population — 119,118 — 134,809
Population under 5 — 4.4 percent — 5.3 percent
Population under 18 — 22.9 percent — 19.5 percent
Population over 65 — 12.2 percent — 14.8 percent
Households — 46,617 — 53,296
Persons per household — 2.48 — 2.44
Homeownership rate — 58.8 percent — 55.9 percent
Median household income — $23,586 — $41,426
Median household income adjusted for inflation: $43,064 — $41,426
Per-capita income — $12,436 — $23,540
Per-capita income adjusted for inflation — $22,706 — $23,540
People living in poverty — 17.6 percent — 20.4 percent
High school graduates — 80.5 percent — 90.4 percent
College graduate or higher — 20 percent — 27.5 percent
Racial breakdown in 1990

White — 90.6 percent
Black — 0.7 percent
American Indian or Alaska Native — 5.5 percent
Asian — 2 percent
Hispanic Latino — 4 percent
*some identify as more than one race, so percentages will not add up to 100

Racial Breakdown in 2015

White — 84.4 percent
Black — 1.3 percent
American Indian/Alaska Native — 6.2 percent
Asian — 2.5 percent
Hispanic/Latino — 10.5 percent
*some identify as more than one race, so percentages won't add up to 100

Category — 1990 — 2013*

Total private sector employees — 33,912 — 32,396
Annual private sector payroll — $617 million — $1.04 billion
Annual private sector payroll adjusted for inflation — $1.13 billion — $1.04 billion
Total private sector employers — 3,495 — 3,169
Percent of labor force employed by local, state or federal government — 19 — 26
Private Sector Employees by Sector 1990 and 2013*

Agriculture, Fishing, Forestry — 609 — 429
Construction — 1,802 — 1,491
Manufacturing — 6,930 — 2,108
Retail trade — 9,054 — 6,553
Finance, Insurance, Real Estate: 1,656 — 1,522
Health services — 3,651 — 6,845
Food service — 2,940 — 4,108 —
*the last year for which data is available

The year we were born:
News of the day:

• South African freedom fighter Nelson Mandela is released after 27 years in prison
• Time Inc. and Warner Communications merge to create Time Warner
• Mikhail Gorbachev is elected president of the Soviet Union, and goes on to win the Nobel Peace Prize
• Iraq invades Kuwait, setting off a chain of events that will result in the first Gulf War
• The World Wide Web is created, along with the first ever web page and browser
• The Hubble Space Telescope is launched aboard the space shuttle Discovery
• East and West Germany end decades of political strife by reunifying as a single country
What we were listening to:

• "Ice Ice Baby" (Vanilla Ice), "U Can't Touch This" (MC Hammer), "Vogue," (Madonna), "Blaze of Glory," (Jon Bon Jovi), "Groove is in the Heart" (Dee Light), "Been Caught Steeling," (Jane's Addiction), "911 is a Joke" (Public Enemy), "Love Shack" (B-52s), "Step by Step," (New Kids on the Block)
Box office hits:
• Home Alone
• Ghost
• Dances with Wolves
• Pretty Woman
• Teenage Mutant Ninja Turtles
A few notable television shows that launched in 1990:
• Twin Peaks
• Law and Order
• America's Funniest Home Videos
• Beverly Hills 90210