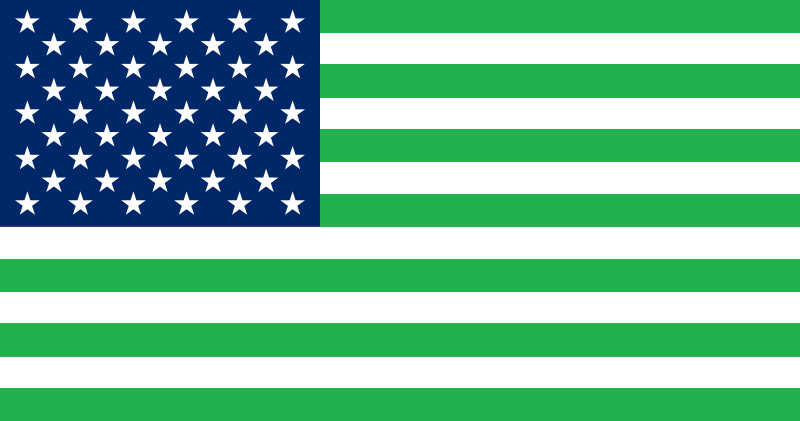 You know, the Fourth of July was already a pretty sweet holiday. Break it down: you get explosions, barbecue, baseball games, singing -- albeit, generally horrible songs -- and -- sometimes -- summer sunshine, mama! All in all, exceptional day. Every freakin' year.
But when the folks at the calendar factory were drawing up this year's grids, an epiphany struck. There might just be room to cram in a bit more awesome. "Hey," they thought, "Memorial Day and Labor Day are pretty sweet. What say we pencil in another three day weekend this summer. Everyone coo wit dat?" Yes, calendar man. We are.
And thus, the Fourth of July is on a Monday this year! God bless 'Merica.
For Humboldtians, there's plenty for you to do on this July 4. But first: remember when you were a kids and your parents let you open one present the night before Christmas? That's how we're going to rationalize Fortuna's America party taking place a day early on Sunday in Newburg Park starting at 5:30 p.m. It's either that or resort to calling the Friendly City a bunch of gun jumping cheaters. We'll go with the former and enjoy double the holiday. Also on tap for Fortuna's festivities, live music, pie eating contests, pony rides, bounce houses, barbecue, traditional fireworks. You know, bombs bursting in air, freedom stuff.
But then the actual big day arrives.
Eureka knows what's up. They're Annual 4th of July Festival is taking over Old Town again featuring more than 100 vendor booths, live music on two stages, classic cars, kids activities, fire trucks and more. As is standard, when the sun goes down -- 10-ish, or so -- Eurekans gather by the waterfront for the traditional "lighting of the fog" where someone spends a bunch of money on traditional fireworks, they shoot them above the clouds and you see some of the color poke through. Magical stuff.
Ferndale gets it. National pride will be on full display when the annual parade rolls down Main St. at noon. Also that day, fire engine rides -- it's always good to have the fire engine's tied up on the 4th, right? -- a community picnic, and patriotic music at 3 p.m. by the Scotia Band inside the Ferndale Rep. Then, at night, traditional fireworks.
Even Garberville is on board. Benbow Lake State Recreation Area is the site for a day of SoHum freedom love featuring local food, drink and vendors booths. Freedom isn't free down south though. $7/$3 for kids to celebrate. But! It all ends with dazzling traditional fireworks. So, there you go.
Then there's Arcata. Sure, the Plaza will be, as always, a July 4 hotspot with live music all day, food booths, arts, children's activities and Crabs baseball at the Arcata Ballpark. But hippie town wants you to know that they will be hosting a greeeeen firework celebration this year? Translation? Instead of sticking to the program, like Eureka, and launching fireworks through the cloud cover for passing planes to enjoy, Arcata has enlisted the Mischief Lab to put on a non-traditional dazzling performance utilizing air, fire and ample propane. Can "green" convictions satiate red, white and blue fervor? We'll see, Arcata. We'll see.