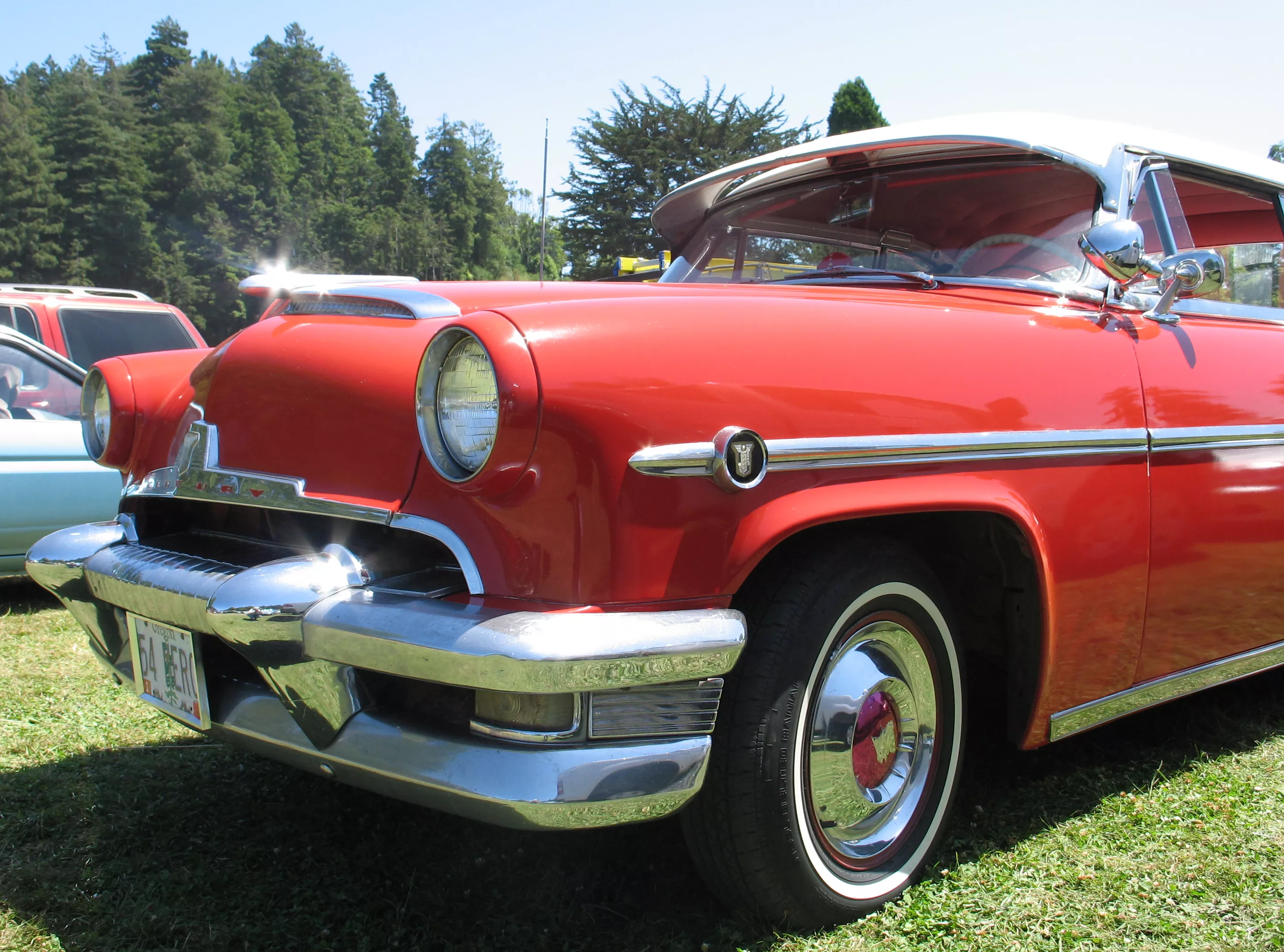 photo by Bob Doran
Red Mercury
Somewhere on the long list of reasons why you chose to spend your life in Humboldt County is scrawled something that resembles "the fresh air." Our mixture of salty Pacific breezes and damp, fresh redwood must are enough to draw tens of thousands of people-filled cars to our pristine beaches and forests each year. Breathe it in, Humboldt. (inhales) Ahh …
But all them purty smells can get a little played, right? Guess what! This weekend you get to take a vacation from all that nasal monotony and trade in the alluring scents of nature for arousing carbon monoxide! How? Well, this weekend offers Humboldtians not one but two opportunities to suck some serious exhaust!
First, there will be "cars, cars and more cars," literally as far as the eye can see, when the annual Fortuna Redwood AutoXpo again rolls into the Friendly City for three days (Friday, July 27 to Sunday July 29) of chrome, bobby socks and vintage rock 'n' roll! The streets will be lined with custom, classic vehicles of yesteryear all weekend, yes, but here's some other highlights:
Friday: Watch the shiny rides arrive and make their way down Main St. and Fortuna Boulevard starting at 6 p.m. Then, pull up your poodle skirt and rock your ginchiest sunglasses for the annual sock hop taking place Friday night at 8 p.m. in Fortuna's River Lodge. ($5.)
Saturday: From dawn til dusk Main Street will look like Jay Leno's garage. But on top of that there's an antique tractor pull from 1 to 3 p.m. and a poker run for all the automobile enthusiast/card sharks out there.
Sunday: More car gawking opportunity if you need it, but Sunday's main event takes place at Fortuna's Rodeo Grounds where the annual Burn Out Contest will kick up rubbery dust and smoke and rattle ear drums starting at 2 p.m.
But the Fortuna AutoXpo isn't your only chance to worship the combustion engine this weekend. We're doubling up on the fumes, kids! The Monster X Monster Truck Show invades Redwood Acres Fairgrounds at 6 p.m. on both Friday, July 27 and Saturday, July 28. You've got 10,000 pound giants spinning donuts, popping wheelies and smashing their smaller, weaker brethren while you say, "Woo!" Tickets are $18/$10 for the wee motorheads. Need to know if it's worth your hard-earned dough? Google "Monster X Tour" for a taste of all the big, round, rubber glory.
So, enjoy the fresh air some other weekend. For more info on Fortuna's AutoXpo, go to redwoodautoxpo.com. For more on the Monster X Tour, hit monstertruckent.com. Vroom.