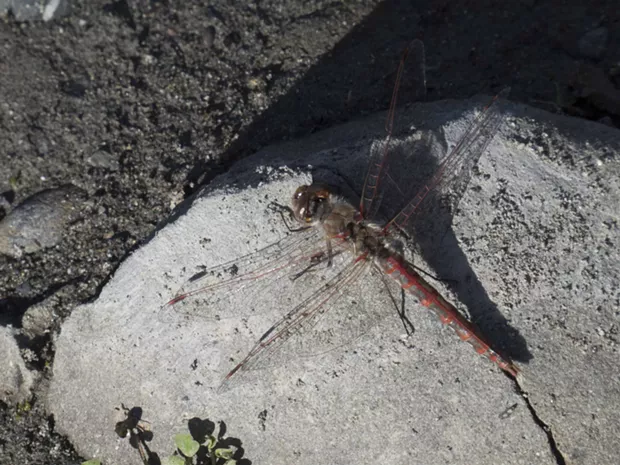 Photo by Anthony Westkamper
A variegated meadowhawk dragonfly.
Here we are, middle of winter and once again I'm finding variegated meadowhawk dragonflies along the Van Duzen River, where I regularly walk. Although this is a small dragonfly, it is the largest insect I see flying this time of year. I find them perched on rocks in open sections of river bar, often 20 or 30 feet from the water. These guys are a very common migratory species. I report my sightings to the
Migratory Dragonfly Partnership
in a citizen science effort to better understand the movements of certain kinds of dragonflies.
Today I saw several small bees or wasps flying within an inch of the ground in zig-zag patterns, occasionally chasing each other in apparent territorial disputes. One was persistently digging into a cleat mark from an ATV tire.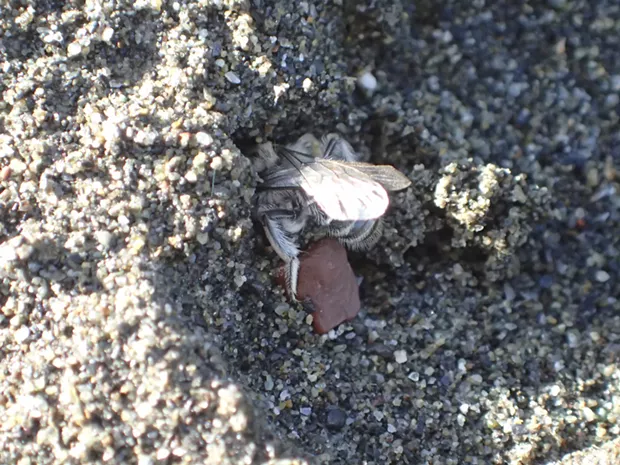 Photo by Anthony Westkamper
Tiny bee digging into a tire track, trying to find her nest.
The impressively jawed tiger beetles, Steniolia and Bembix wasps (both dedicated flyhunters), and pygmy grasshoppers all lay their eggs in the sand to overwinter and emerge in the spring.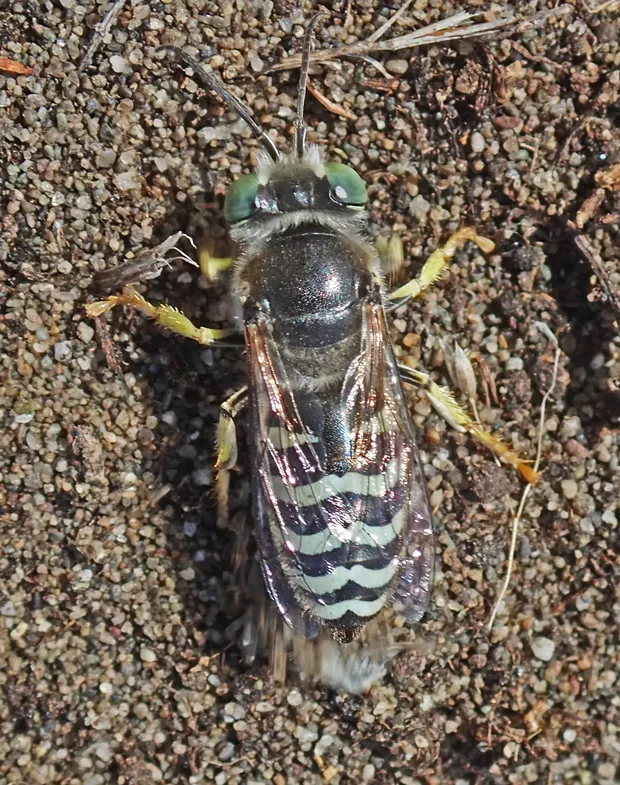 Photo by Anthony Westkamper
Bembix wasp digging in the sand.
Photo by Anthony Westkamper
Stentiolia sand wasp digs next while carrying fly to feed to her young. You can see the fly's wings sticking out behind her abdomen.
I used to think doing doughnuts and making rooster tails was harmless fun because, I thought, "you can't hurt sand." Well, there is really a lot going on underground that can be destroyed by motorized mayhem. So please, stay on the roads and give the denizens of the dunes a break.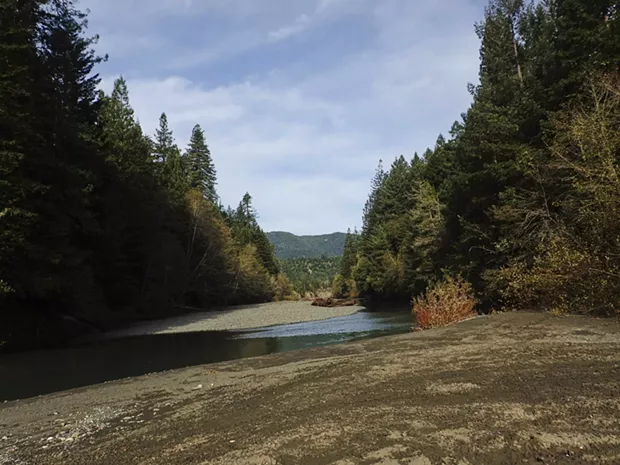 Photo by Anthony Westkamper
River bar sand in foreground torn up by ATVs.