Photo by Anthony Westkamper
Fetid adder's tongue (Scoliopus bigelovii).
Returning from a two week vacation near Olympia, Washington, where I saw practically no bugs at all, I was greeted with a large millipede and a spider at my front door. It's good to be home.
Photo by Anthony Westkamper
Small native bee on willow.
Spring, I find, is springing all around. Judging by daffodil blooms here in Humboldt County, we're about two weeks ahead of coastal Washington. A quick walk down to the Van Duzen showed Indian plum, pussy willow, fetid adder's tongue and milkmaids are already blooming along with many fruit trees. Each flower seems to have its own insect patrons. Fetid adder's tongue's unique scent seems to attract fungus gnats, and the willows get traffic from both flies and bees.
Photo by Anthony Westkamper
Milkmaid (Cardamine californica).
I've seen two species of butterfly, the margined white (
Pieris marginalis
) and mylitta crescent (
Phyciodes mylitta
). The white butterfly is a close relative of the common cabbage butterfly and, like its cousin, lays its eggs on members of the cabbage/mustard family, in this case the milkmaids.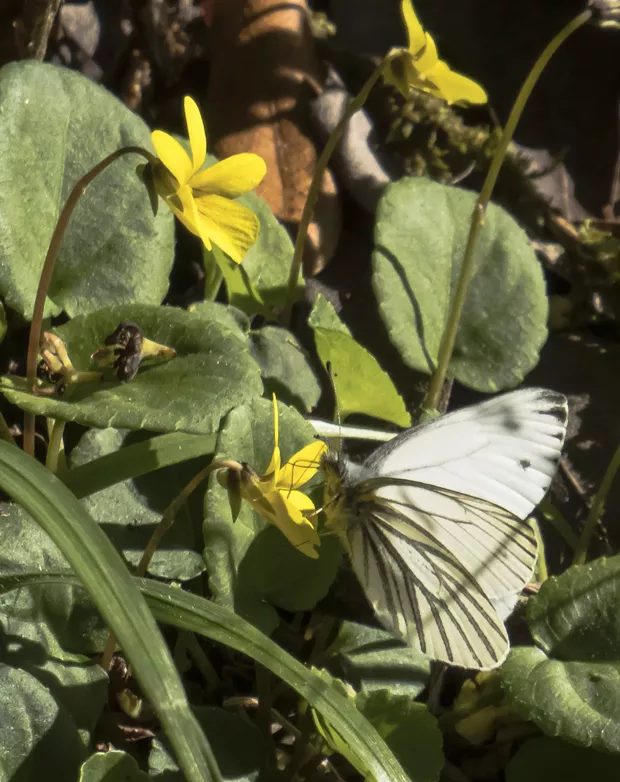 Photo by Anthony Westkamper
Margined white on redwood violet (Viola sempervirens).
However, it will take nectar from other flowers, notably our little yellow redwood violets. The crescent landed briefly on a yellow oxalis (a weed in my yard). I managed to get one shot before it was gone.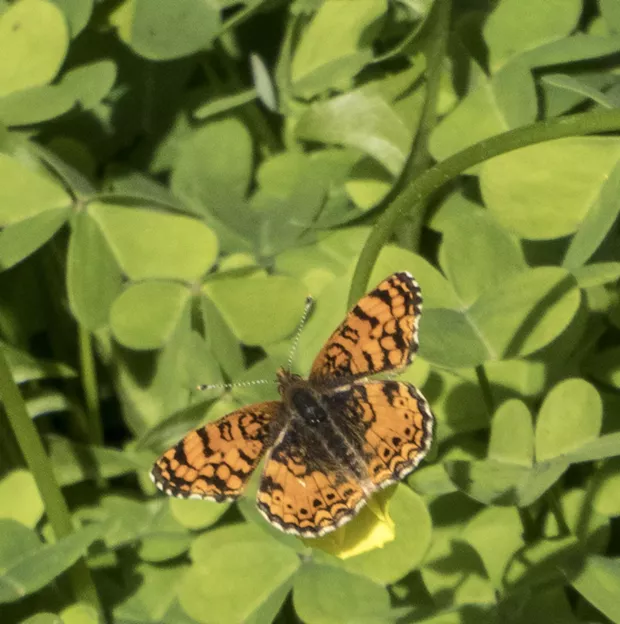 Photo by Anthony Westkamper
Mylitta crescent on yellow oxalis.