On May 17, 2020, Humboldt County lost its first resident to COVID-19. Over the ensuing 12 months, at least 41 more would die with the disease, part of a national reckoning that's now claimed more than 583,000 lives, leaving almost no one untouched by the loss and the grief.
With the grim anniversary approaching and local rates of cases and hospitalizations rising, the Journal asked the Humboldt County Coroner's Office for a list of all local residents who'd died with the disease. While it appears comprehensive — including residents who died while getting treatment at out-of-county hospitals — we also know it does not reflect the full toll of this virus. For example, take the case of Esteban Gonzalez, the popular Arcata restaurant owner, who was hospitalized in December with COVID-19 and died of related pneumonia in January, even though the virus had left his system, and is thus not included on this list. There is also the possibility some included on the list were later removed from Public Health's tally because they were deemed to live outside the area.
Those who are on the list span in age from 38 to 102, their causes of death reading like a description of the many ways COVID-19 attacks the human body: respiratory failure, pneumonia, strokes, heart failure, renal failure, sepsis and multi-organ failure. But they were so much more than their deaths.
The Journal took the names on the list and combed through local obituaries and news reports, contacted family members and friends, in an effort to capture a bit about the lives of each of the 42 people who died with COVID over the past year. We weren't successful in every case. (If you have information to add to what we have here — a loved one who isn't on the list or additional information about someone who is — please contact us and we'll update it online.)
Ultimately, we were able to piece together dozens of stories of lives well lived that ended too soon. They're stories of scientists and caretakers, pastors and accountants, loggers and artists. They're about jokesters and advisers, believers and rabble rousers, thinkers and doers. And they're about the holes that COVID-19 has left in our circles, our families and our neighborhoods. Perhaps most of all, they are stories about what remains at stake in a pandemic that still isn't over.
As one man's family wrote in his obituary: "We as a family urge everyone to please take the COVID-19 virus seriously. We never thought it would affect our family but it did and in the end it sent our Dad home."

Ida Adelia Newell — May 17, 2020
An avid reader with a quick wit, she loved golf and traveled the world but always returned home to Humboldt County. Her life bridged Humboldt present and its past, from bootleggers and United Service Organization dances to the Redwood Coast Dixieland Jazz Festival and the iconic Roy's Club restaurant named after her eldest brother. But those who knew her best say she lived with a smile, a laugh and an ever-present curiosity. Whether volunteering at the local hospital or donning an apron to serve cocktails at Roy's after her day job in the office of a local insurance agency, Ida lived to connect and engage. "She loved people," remembered brother Evo Fanucchi. Ida was 97.

Robert J. Berman — May 18, 2020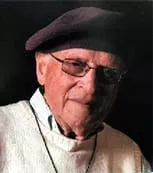 Born Dec. 25, 1923, in San Diego, he joined the U.S. Army and served as a medic in World War II in France and Germany, igniting a life-long love of travel. A deeply curious man, he studied historic boats, read voraciously, advocated for progressive politics and was remembered as a gentle and warm soul. He forged what a colleague told the Times-Standard was a "distinguished career" as a researcher in University of California at Berkeley's Botany department, where he helped curate collections of plant specimens and helped publish The Jepson Manual, an authoritative field guide. After his wife Evelyn died in 2017, Robert moved to Humboldt County to be closer to his son, Ken. He was 96.

Kathleen Lillian Cataldi — May 27, 2020
Born Feb. 8, 1919, with her twin brother to Finnish immigrants in North Bend, Oregon, Kathleen moved to Humboldt County as a child and attended local schools, ultimately earning an associate's degree in psychology from College of the Redwoods when she was 48. Known in her youth for the striking red hair that earned her the nickname Red, she worked in the family business, Lehto's Bakery, much of her life but left during World War II to work in a San Francisco shipyard to aid the war effort. She loved books, had a sharp sense of humor, played the piano, spoke two languages and enjoyed sewing aprons for friends and family. Twice married, Cataldi had one daughter, Karen, who said her mother simply "loved to laugh." She was 101.

Winfred Lloyd Grissom — June 1, 2020
A popular figure in Old Town Eureka, where he spent years walking a paper route for the Times-Standard, Winfred was known for his humor and hard work. Dubbed Winnie or Winky by friends, he overcame developmental disabilities to earn an adult school diploma and learned to read and write before finding work as a mechanic and serving as a longtime docent at the Humboldt Bay Maritime Museum. He loved animals, particularly the small cat who provided him with companionship until his last days. He was 91.

James Edward Weeks — Sept. 2, 2020
Eddie was a local who attended local schools before joining the United States Army and becoming a paratrooper, "just as his father before him," according to an obituary, which notes he "served in Vietnam and came home a hero." He and his wife, Sandy, had four children. A journeyman plumber and expert in all things carpentry-related, Eddie was known as an all-around handyman. He was 70.

Karen Grace Jacobsen — Sept. 11, 2020
A longtime Fortuna resident, Karen spent more than 25 years working in the local banking industry. In 1962, she married Don Jacobsen Jr., her high school sweetheart and best friend. The two would spend 57 years together, having two daughters who gave them six grandchildren. According to her obituary, Karen came to live by the motto, "Nana's the name, spoilin's the game." She is remembered as a selfless friend, wife, mother and grandmother. "If there were a grander definition of the word 'love' that would be how she felt about her family," her obituary states. She was 76.

Bill Pierre Ward — Sept. 24, 2020
Born the second of five children in Colorado Springs, Colorado, Bill "always had a love for nature, knowledge and a yearning for great adventure," according to an obituary. He joined the Army in 1972 and was awarded a National Defense Service Medal for his work as a Hawk Missile Crewman. He later settled in Orick, where he developed a reputation for using his chainsaw to create intricate wood carvings of bears and other wildlife, later going on to excel in all manner of woodworking. It was while carving at the burl shop one day that he met Jan, whom he'd marry and spend more than 35 years with, raising her daughter and four grandchildren, all of whom he adored. In lieu of a service, his family asked donations be made to the Wounded Warrior Project in Bill's name. He was 68.

Mary Eulalia Harris — Sept. 26, 2020
Mary was 83.

Brian Smith — Oct. 15. 2020
Born June 11, 1982, the third of five children in Mandeville, Jamaica, Brian grew up in New York City before moving to Florida, where he got his GED and an automotive technology degree from a technical school, graduating as a master mechanic. "Brian's greatest accomplishments were making sure those he loved were well taken care of," states an obituary, noting he "loved and treasured" his two daughters. Brian loved cars and will be remembered "for his strong work ethic, unwavering love, infectious laugh and loyalty toward those he called family." He was 38.

Adrian Douglas Wantt — Oct. 25, 2020
A member of the Round Valley Indian Tribe born Jan. 21, 1931, in Covelo, railroad work, which ran in the family, brought Adrian to Humboldt County. He served in the Army 1st Division during the Korean War before marrying the love of his life, Elisa Baumann, and eventually settling in Willow Creek, where Adrian found work in the timber industry and the couple raised four kids. Known for speaking from the heart and sharing what was on his mind, Adrian sustained many lifelong friendships throughout the Klamath-Trinity community. He was 89.

Louis Perna — Dec. 5, 2020
Born Dec. 17, 1939, Louis went by Luigi, Louie and Lou. He was 81.






Beverly Morris — Dec. 9, 2020
Born the fourth of five children to Edna and Ira Ure in Utah, Beverly grew up in Idaho, where she worked the family farm, graduated from high school and served as a sky watcher during World War II. After earning a degree in education from the University of Oregon, she met and married Bob Morris, a pharmacist. Together, they moved to Eureka and purchased Henderson Center Pharmacy, which they operated for 33 years, with Beverly working in a host of capacities. Beverly loved the outdoors, from boating and camping to tennis and birding, and was an avid reader. She loved jazz festivals, gardening and a good puzzle — crossword or jigsaw — and made a mean lemon bar. "She was a woman of wonder who never stopped exploring, questioning and inviting the new and exciting into her life," an obituary states. She loved us well and will be greatly missed." She was 92.

Frederick William Kay — Dec. 12, 2020
Frederick was 93.

Paul Philipp Jr. — Dec. 12, 2020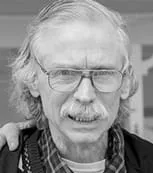 The second of four children born to Paul and Rose Philipp, Paul grew up in Van Nuys, where he became a Cub Scout, tap dancer, pianist and accordion player. He loved to draw and traveled the country before settling in Eureka, where he "joined the art community and made many friends," an obituary states. He suffered a stroke, which "made his life difficult" but couldn't stop him from drawing and painting. He volunteered at the Morris Graves Museum of Art and became a spokesperson for Easter Seals' annual telethon. As his body tired, "he kept up his love of art by coloring." He was 75.

Lealand Thompson — Dec. 14, 2020
A valued member of the Rio Dell Baptist Church community, Lealand was 82.

Carol Birdsall — Dec. 15, 2020
Born Oct. 3, 1956, Carol was 64.

Francis Herman — Dec. 16, 2020
Francis was 83.

Marie Rocha — Dec. 16. 2020
Born in Ferndale in 1918, Marie moved to Arcata in 1949, where she would lead a long life as a homemaker, raising seven children on a dairy farm in the Arcata Bottoms. An avid reader, Marie enjoyed flower gardening and needle work, according to an article in the Times-Standard about her 101st birthday, which notes that she was residing at Granada Wellness and Rehabilitation, where she "stays very active and enjoys visitors and telephone calls from family and friends." She was 102.

David Weber — Dec. 20, 2020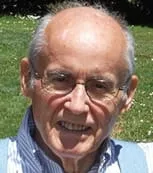 David learned his trade as a dental technician in the U.S. Army while stationed in Germany and started the Weber Dental Laboratory in Fortuna in 1966, before moving the business and his young family to Eureka a handful of years later. He married his second wife, Mary Zumwalt, on Dec. 20, 1987, and the couple spent 33 years together. An active member in Kiwanis and the Fortuna Knights of the Columbus, David also served as president of the California Dental Lab Association, Humboldt Toastmasters and St. Bernard's High School Board of Regents. He loved fishing, skiing and backpacking, as well as a good meal. "He never stopped learning," an obituary states. "His faith was his foundation, and he shared it sincerely." He was 82.

Barbara Giacomini — Dec. 24, 2020
Born April 18, 1930, Barbara was 90.

Donald Hamblock — Dec. 25, 2020
Born April 1, 1940, Donald was 80.

Ruth Holsinger — Dec. 25, 2020
Ruth devoted much of her life to the Baptist church, serving as secretary for three different congregations before settling in Arcata. Having never married, Ruth concentrated on showering her nieces and nephews with affection and acting as a family caretaker, according to sister-in-law Joetta Holsinger. A service is being held for her later this month, down in the San Joaquin Valley. She was 97.

Oscar L. Huber — Dec. 25, 2020
As a geologist for the state of California, Oscar's work took him from the Oroville Dam to CalTrans in Southern California and eventually brought him here to Humboldt County. It was during his time in Oroville that he fancied a sports car after meeting a woman with a '58 Corvette. He fell for both, buying a '63 Corvette and marrying the woman, Marianne, who would be his wife for 56 years. After his wife and family, Oscar's great loves were archery, hunting and fishing. He was 89.

Frank Duncan — Dec. 28, 2020
Frank was 89.

Martha Lopez — Dec. 29, 2020
Born Jan. 12, 1935, Martha was 85.

Caledonia Eleanor Henshaw — Jan. 11, 2021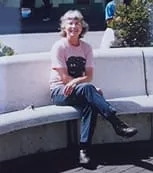 Caledonia Eleanor Henshaw
A trained ballet dancer, Ellie's dance career was interrupted by marriage and children, according to an obituary, but she continued to dance her way through life. "Throughout her life, she was unwavering in her generosity, her insistence on justice and her deep love for nature and animals," the obituary states. "She was a small woman, but utterly fearless." After earning a master's degree in psychology and sociology from Humboldt State University, she worked with the developmentally disabled at the Humboldt Community Access and Resource Center until she was 82, fueled by a genuine love of her clients, who often called her at home. She was 91.

Richard Lee Hand — Jan. 22, 2021
Richard was 79.

William Vanderwark — Jan. 26, 2021
William was 71.

Jerry Tully — Jan. 27, 2021
Jerry was 72.

Wayne Francis Dennison — Jan. 28, 2021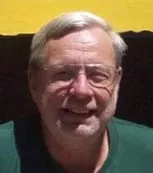 A fourth-generation Eurekan, Wayne loved visiting national parks and historical sites, as well as taking in a good baseball game, whether it was the Humboldt Crabs or the Oakland A's. He received an accounting degree from College of the Redwoods and worked at Blue Lake Casino for 17 years. "He had a 'happy soul' and loved everyone," reads an obituary, which concludes, "COVID-19 took his life too soon." He was 64.

George Edwin Davis — Jan. 28, 2021
George was 78.

Howard Edward White — Jan. 31, 2021
A proud member of the Yurok Tribe, Howard grew up in Orick and worked as a longshoreman in Washington state before moving back to Humboldt County in the mid 1970s to raise a family with Ruby, his high school sweetheart. A doting son and grandson, he worked for the U.S. Park Service and loved hunting and shooting pool. Late in life, he found a second home at Cher-Ae Heights Casino. "Three-hundred-and-sixty-five days a year for the past decade Howard could be found wandering around Cher-Ae Heights Casino," an obituary states, adding that he liked talking to people even if he didn't know them. "If he knew your favorite sports team was playing, he would sit near you and cheer as loud as he could for the other team. Howard liked to push people's buttons and enjoyed annoying people every day." He was 68.

Michael Callender — Feb. 6, 2021
Born Aug. 13, 1958, Michael was 62.

Charles Irwin Davis — Feb. 20, 2021
Born March 21, 1932, in Yuba City, it was a job as a repair technician that brought Charles to the North Coast, where he serviced machines from Garberville to Crescent City. An avid San Francisco Giants fan, Charles was also fascinated by military history and genealogy, often spending hours at a time online researching his family tree. He leaves behind his wife of 65 years, Carrie, four children, five grandchildren and six great grandchildren. Later in life, he took great joy in making joke books for his grandchildren. "He had a great personality," remembers granddaughter Heather Davis. "Jokes to no end." He was 88.

William Andy Beck — March 2, 2021
A deeply religious man, Bill was a natural caretaker from his younger years working as a nursing assistant in a Wichita, Kansas, hospital to later caring for his parents in their declining years. "He daily kept them clean and loved," an obituary states, adding that while Bill's folks had professional nurses present, "Bill's big hand was the one they wanted near." Bill drove heavy construction equipment for more than 20 years and brought a legendary humor and deep humility to everything he did. He was 71.

Lester White Sr. — March 27, 2021
Born Feb. 19, 1941, in Hoopa to William and Annabelle White, Lester was a beloved son, brother, husband, father, grandfather, great grandfather, uncle, cousin and friend to many, according to an obituary. He was called into the ministry at 38. "And for 42 years, he spent his life dedicated to evangelizing, preaching, teaching, interceding and after went on to become the pastor at New Life Church," where he served as minister for 20 years, according to the obituary. He is survived by Charlene, his wife of 26 years, 10 children, 49 grandchildren and 18 great grandchildren. He was 80.

Rosalie Marie Gartzke — March 24, 2021
Born Jan. 9, 1939, Rose lived her entire life in Eureka and is remembered as a resourceful and tenacious woman who enjoyed rose gardening, knitting and traveling with Curtis, her husband of 55 years. "Rose was friendly and always had an entertaining story to tell with her playful sense of humor," an obituary states, adding that Rose was a regular donor to the local blood bank and always willing to support a friend. She was 82.

Sylvester Levi Greek Jr. — April 11, 2021
Sylvester was 74.

Lidia Matilde Marini — April 26, 2021
Lidia was 79.

Richard Joseph Nunes — April 23, 2021
Known affectionately by those close to him as "Chick," Richard was born in Vasalia where he spent his early years on a farm before the family moved to Holmes Flat, where he began a career in the timber industry. "Chick is and always will be remembered for his love of family," an obituary states, adding that he was always willing to lend a helping hand and managed to always be positive, even in the most difficult of circumstances. His laugh was one of a kind. He's survived by his wife, Judy, four children, four grandchildren and two great grandsons. He was 84.

Dennis Roy Cook — May 8, 2021
Born and raised in Arcata as the youngest of three siblings, Dennis graduated from Arcata High School and Humboldt State University before starting his own business, Cook Logging, which he ran for more than 40 years. Known as a "fair and honest businessman" and a wonderful husband, according to an obituary, he was also a devoted father to his two sons and a deeply religious man, serving as a marriage counselor and usher at his church. He was 67.

Ralph Lightner — May 13, 2021

John/Jane Doe — May 14, 2021

Editor's Note: This story was updated to correct the age of Charles Irwin Davis. The Journal regrets the error.

Journal production manager Holly Harvey contributed to this report.
Thadeus Greenson (he/him) is the Journal's news editor. Reach him at 442-1400, extension 321, or thad@northcoastjournal.com. Follow him on Twitter @thadeusgreenson.