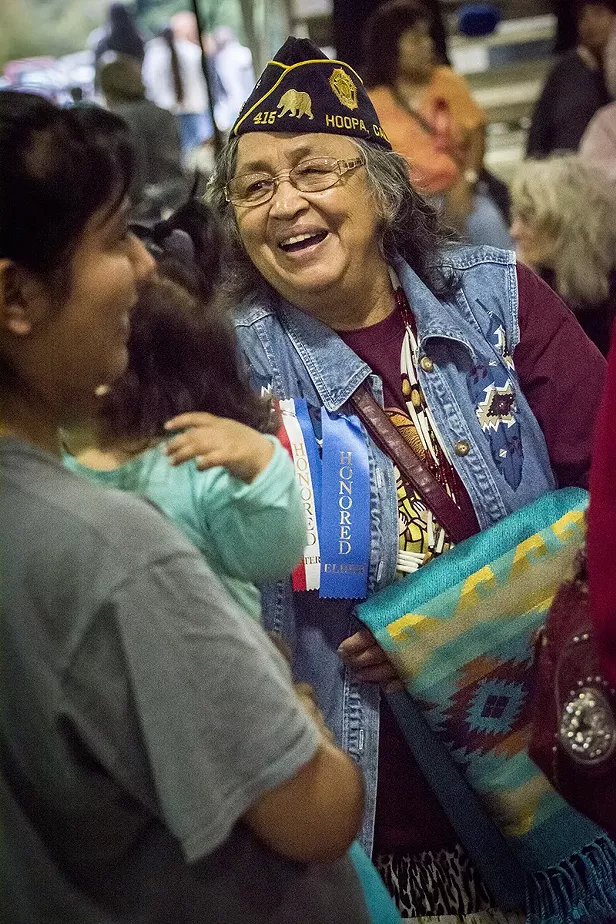 Mark Larson
Emma Marshall (Hoopa) was one of the native and non-native veterans who were thanked by audience members.
Mark Larson
Members of the audience, including Citlacin Campos (left), Arcata, and Marissa Begaye, Hoopa, were invited to help the Aztec Dance and Drum group perform.
Mark Larson
David Vargas (left), also known as Texomazatl (Blue Deer), and Balam (right), pose with Buddhist monk Khempo Ugyen Wangchuk of Bhutan.