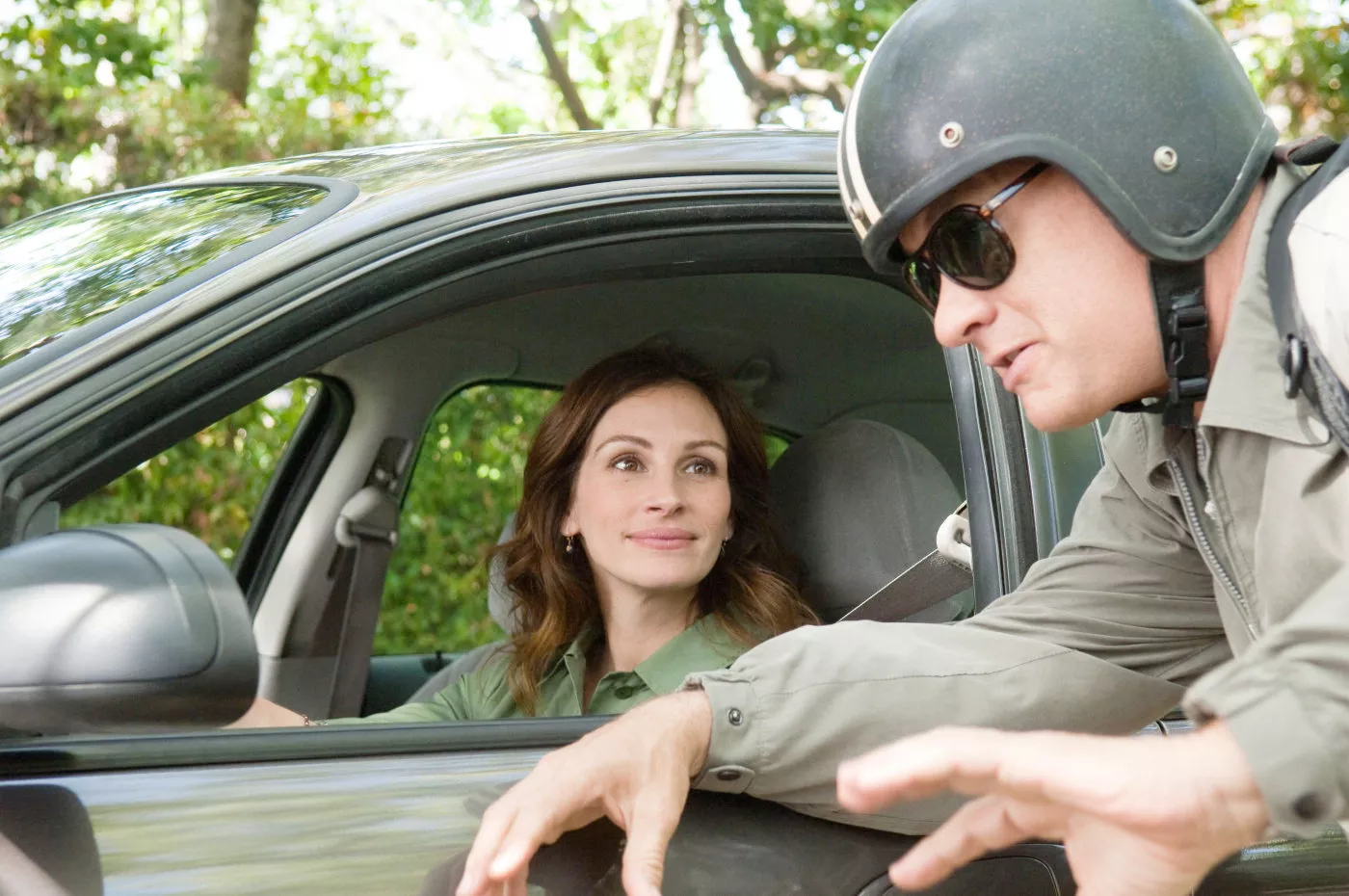 TRANSFORMERS: DARK OF THE MOON

I had read some relatively positive comments about Dark of the Moon, the third in this series, so I actually went to it with some faint positive expectations. You'd think I might have learned by now. I found the film to be mind-numbingly tedious.
Directed yet again by Michael Bay, the film has all of his hallmarks as a director of summer action films: overblown scenes, somewhat adequate acting, repetitive, loud action sequences full of great destruction, and a persistent underlying patriotism buttressed by a constantly swelling, inspirational soundtrack. If this sort of thing floats your boat, you should by all means rush to the film, and you should probably skip Woody Allen.
As far as I can tell, the patriotic message has something to do with crushing your enemies into twisted metal and not worrying if your allies desert you. In other words, heed that inner testosterone and damn the torpedoes. Testosterone is certainly what this story of Autobots, who have aligned themselves with the humans of our country, versus Decepticons is all about. Indeed, with basically two exceptions, Transformers is an all-male world.
One exception is Francis McDormand in a secondary role as Secretary of Defense Charlotte Mearing, who fits nicely into the male ethos. The other is 24-year-old Victoria's Secret "Angel" and "world-class hottie" British model Rosie Huntington-Whiteley who, as Carly, replaces Megan Fox with a posher accent. The periodic caressing of her body by the camera is the only relief provided in the film from the relentless battles. In fact, the plot of the film can be summarized as loud battle, camera caress, loud battle, camera caress and so on until Carly joins the boys for the ending sequences where she mostly stands around wondering what to do.
Whether Carly is an upgrade for our hero Sam Witwicky (Shia LaBeouf) I leave for the viewer to decide. As with the recent X-Men: First Class, I did relearn some history though, so the film wasn't a total loss. As confirmed by Buzz Aldrin playing himself, it seems that the moon walk of 1969 was just another chapter in the Autobot/Decepticon conflict rather than a giant leap for anyone.
You might try the 3D version; I'm sure it will enhance the action along with Huntington-Whiteley. PG-13. 154m. 3D at the Broadway (also 2D) and Fortuna, 2D at the Minor and Mill Creek.
LARRY CROWNE
Larry Crowne is amiable but immediately forgettable, even if I thought for a while that I had wandered into a meta-Bad Teacher with Julia Roberts as Cameron Diaz and Tom Hanks as the gym teacher.
The film brings up several serious social issues, but its heart is in its comedy and somewhat limp romance rather than more serious drama. As the film opens, protagonist Larry Crowne (Hanks, who also directed and co-wrote the screenplay) is fired from a chain called U-Mart, despite winning employee of the month nine times, because he will never be able to advance in the company due to his lack of education beyond high school (he spent 20 years in the Navy).
As he had bought out his ex-wife's share of their home, his economic situation becomes dire. Rather than mope about, though, Larry enrolls at a community college where he takes a speech class taught by Mercedes Tainot (Roberts) who has her own problems. She has become jaded about teaching and she is married to a world-class bozo who sits around the house all day watching porno on the Internet. Indeed, her teaching methods initially consist of pronouncing her name (tay no, not tie not) and counting the students to see if her class has reached the legal minimum of 10. Larry also meets nicely off-the-wall student Talia (an energetic Gugu Mbatha-Raw) who takes over Larry's sartorial needs, and her "gang" of scooter riders.
But the social issues end up primarily providing comic situations, easy laughs and the usual romcom thread of when and how the lead male and female characters will hook up. Neither Hanks nor Roberts extend themselves; their characters are entirely within their comfort zones. But I'll certainly take a standard Roberts, who is not a bad actor, over a hottie Victoria's Secret model who doesn't even try. Plus, having taught higher education for well over 30 years, I can't fault a film that says education is important.
I do have trouble understanding why Hanks wrote himself such a bland character given the narrative possibilities. More understandable is the decision to subsume the social content to laughs and romance, a tack taken by most Hollywood films in this genre.
The film did keep me in suspense: I wondered if Roberts was ever going to flash her famous smile. She eventually did and all is right with the world again. PG-13. 99m. At the Broadway, Minor, Mill Creek and Fortuna.
PREVIEWS:
Jason Bateman, Jason Sudeikis and Charlie Day, like most of civilized society, hate their bosses in the aptly titled Horrible Bosses. But rather than take their superiors' abuse, the three friends devise a convoluted and seemingly foolproof plan to rid themselves of their respective employers... permanently. What could possibly go wrong, right? Rated R for, you know, trying to kill your boss. 107m. At the Broadway, Fortuna, the Minor and Mill Creek.
Kevin James plays a lovelorn animal caretaker in Zookeeper. After he decides a more glamorous job might be the key to romantic success, his animal friends break their code of silence and reveal that they can talk in an attempt to get their friend to stay. Rated PG. 102m. At the Broadway, Fortuna and Mill Creek.
A trilogy of ATL movie nights this week begins Friday with Jane Fonda's turn as a super-sexy space age adventuress in Barbarella (1968). The monthly Ocean Night drops in on Saturday featuring surf films Big River and Melali: The Drifter Sessions. Wednesday's "Big Game Humans"-themed Pint and Pizza Night features a film adaption of The Most Dangerous Game (1932) based on Richard Connell's short story of the same name and Bloodlust! (1961) directed by Ralph Brooke about young adults who visit a tropical island only to become prey for a sadistic hunter.
The Humboldt County Library's series of Robert Mitchum films continues on Tuesday. See the NCJ's calendar section for more details.
CONTINUING:
BAD TEACHER. Cameron Diaz plays the kind of teacher David Lee Roth would sing about. Rated R. At the Broadway and Mill Creek.
CARS 2. Twice the CGI carbon monoxide! Rated G. 112m. At the Broadway, Fortuna and Mill Creek.
GREEN LANTERN. Even by superhero-movie standards, this one sucks. Rated PG-13. 114m. At the Broadway.
MIDNIGHT IN PARIS. Woody Allen's latest sees Owen Wilson as a successful screenwriter who has unique experiences in the City of Lights. Rated PG-13. 94m. At the Broadway.
MONTE CARLO. If you're going to see one film set in Paris this week... (see above). Rated PG. 109m. At the Broadway and Mill Creek.
PIRATES OF THE CARIBBEAN: ON STRANGER TIDES. Disney plants another money tree. Rated PG-13. 137m. At the Broadway.
SUPER 8. Strange disappearances in a small Ohio town have citizens baffled. Rated PG-13. 112m. At the Broadway.
X-MEN: FIRST CLASS. The origin story: Mutants trigger, then resolve, the Cuban missile crisis. Who knew? Rated PG-13. 132m. At Garberville.