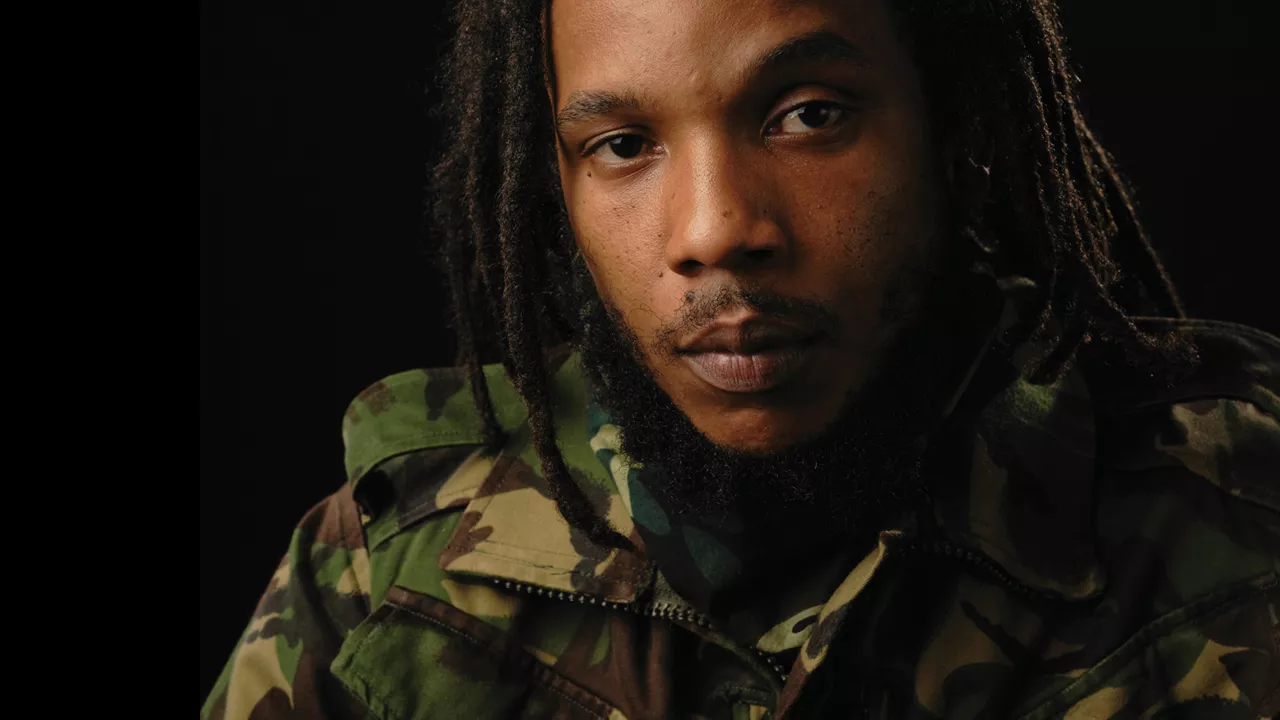 Summer doesn't kick in officially until later in June, but the summer music season is already upon us. It starts with a roar the first weekend, June 3-4, as the Mateel throws the 35th Annual Summer Arts and Music Festival, once again at Benbow Lake State Recreation Area. You'll find more details in the main part of the Journal so I'll keep my personal recommendations to a minimum. Fans of the HBO New Orleans series Treme already know about Sunday's headliners, Rebirth Brass Band. Their joyous second-line sound demonstrates why that battered city must be reborn. Speaking of birth, Lyrics Born closes Saturday's packed day of music with his supremely positive hip hop. The second-to-last acts both nights are new to me but sound intriguing: Miami-based Bachaco precedes Lyrics Born Saturday with a reggae/cumbia/etc. mix that reflects the Latin/Caribbean muliculti nature of that city. Sunday, right before Rebirth, catch Skampida, a Columbian outfit that does the same sort of thing, putting a reggae/ska spin on folkloric South American music with touches of funk and metal. And don't miss one-man-jamband Scott Huckabay around 1 p.m. Sunday. The whirling dervish with a guitar and an array of effects is Mr. Festival.
That same weekend the Arcata Playhouse features back-to-back nights with women songwriters in town for Summer Arts: Alice DiMicele and her awesomely funky band (including Jeff Pevar) play the Playhouse Saturday night, then head to Benbow for a 5 p.m. Sunday set. Two Georgia-born singers, Caroline Aiken and Joanne Rand (who lives here), play Saturday at Benbow and share a bill Sunday at the Playhouse.
Humboldt has long been a reggae magnet -- June is no exception. Among the Jamaican icons scheduled so far: Junior Reid and One Blood Family, featuring his sons Andrew and Wada, coming to the Arcata Theatre Lounge Thursday, June 2. Ska pioneers The Skatalites play the Red Fox Tavern Thursday, June 7. Stephen Robert Nesta "Raggamuffin" Marley, son of the legendary Bob Marley, hits the ATL Thursday, June 16, touring behind his brand new release, Revelation Part 1: The Root of Life. The following day, June 17, marks the beginning of the Sierra Nevada World Music Festival down in Mendo with three days of non-stop reggae etc. including Steel Pulse, Toots and The Maytals and Collie Buddz.
Friday, June 10, at the Arcata Theatre Lounge it's "the Teacha," KRS-One, dropping some serious knowledge to a hip-hop beat. As Bradley from Sublime sang, "I know, and I know because of KRS-One."
June looks good for Deadheads with Dead Ahead coming to the Arcata Theatre Lounge Saturday, June 11, featuring Melvin Seals and the infamous Jimmy Tebeau from The Schwag, founder of Schwagstock. Then on Tuesday, June 14, L.A.-based Cubensis offers an "evolving re-creation of the Grateful Dead experience" at Humboldt Brews.
Arcata Main Street's 21st annual Oyster Fest is Saturday, June 18, with music (and mollusks) all day on the Plaza including Marin funksters Vinyl, local Tom Petty tribute Full Moon Fever and reggae by Woven Roots. Friday night's warm-up Oyster Ball in the Plaza View Room has music by Headshine, a surf/rock/reggae outfit from Huntington Beach.
After consuming mass quantities of shellfish and beer Saturday, you can switch to beer and meat at Humboldt Brews where the venerable Meat Puppets play country rock with the fire of punk. The Kirkwood brothers released their 13th studio album, Lollipop, in April just before a Euro tour that began with All Tomorrow's Parties (curated by Animal Collective) where they reenacted the 1985 record Up On The Sun.
Drumline alert: Coming to the Jambalaya Friday, June 24, SambaDá, an excellent Afro-Brazilian samba funk dance music from San Fran led by a couple of Brazilians.
The Roadmasters celebrate 35 uninterrupted years of playing country music in Humboldt Friday, June 24, with a free party for fans and friends at Blue Lake Casino's Sapphire Palace. They're celebrating the release of their second CD, Barstools and the Blues. Before that, on Saturday, June 11, the big-hearted band plays a benefit at the Eureka Theater to help out the family of Anthony Brunner, Jr., a Fortuna teen undergoing treatment for a form of muscular dystrophy.
Slightly different country music is coming up at the end of the month: Tuesday, June 28, at the Arcata Playhouse, hip Brooklyn country swing by The Sweetback Sisters on their "Be Back Home Tonight' Tour (named for their new 45) with Portland's Water Tower Bucket Boys opening the downhome show.
Yahoo, it's June!